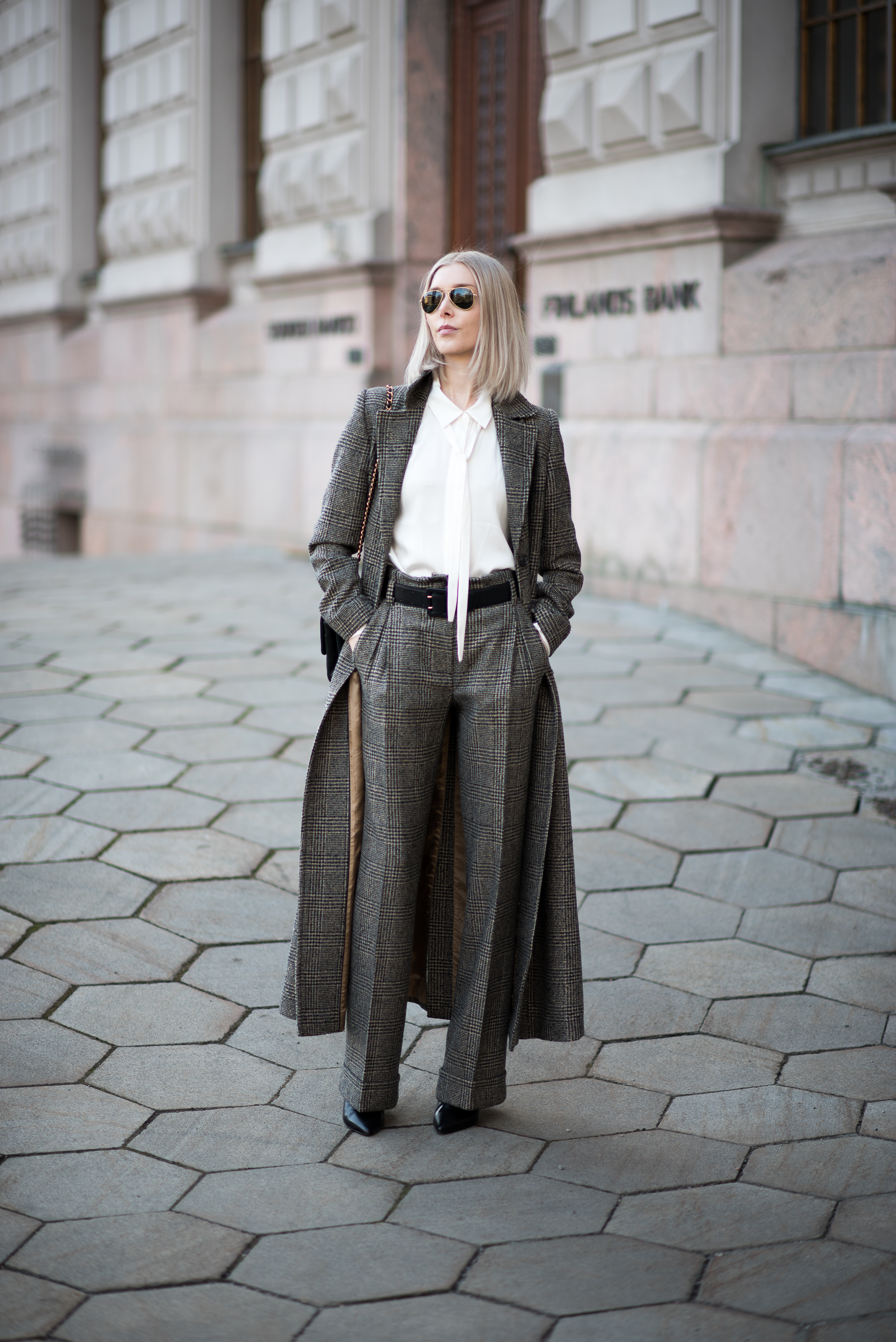 No nyt on ruutua kerrakseen! Super klassinen glencheck-kuosi näyttää raikkaalta, vaikka siihen olisikin pukeutunut päästä varpaisiin. Ruutukuosia ei kaapistani pahemmin löydy, mutta etenkin tämä takki on sellainen vaatekappale, jota tulen käyttämään keväällä varmasti päivittäin. Olen ihastunut näihin kokopitkiin takkeihin ja vaikka portaissa pitää vähän varoa, ettei kompastu omaan helmaansa, niin en koe tätä pituutta yhtään hankalana. Päinvastoin, takin pituus tekee asusta, kuin asusta aina todella skarpin näköisen.
Viikonloppu meni täällä suunnassa tosiaan kiireiden kanssa painiskellessa, mutta eilen sain kun sainkin oman sauna-hetkeni. Itselleni se on henkireikä, että pääsen istumaan sinne lämpöön ja rentoutumaan. Mitenköhän selvisinkin Ranskassa niin monta vuotta ilman saunaa? Huomenna muuten tulossa postausta asioista joita kaipaan Ranskasta…Hyvää alkanutta viikkoa kaikille!
Covered in glencheck-pattern! This super timeless and elegant print makes the perfect look when worn simultaneously in both trousers and coat. I'm in love with this coat especially and it's the perfect piece for spring. I love the full-length of it and it just makes every outfit stand out more. I have to admit, that I've almost fallen a few times when walking down the stairs, but other than that, I love it, heh.
The weekend passed by in an instant (that's always the case), but at least I got my sauna-moment. For me, that's the best way of distressing! I wonder how I managed to live abroad for so many years without a sauna…Tomorrow I'll post about some of the things I miss in France, so stay tuned. Have a great Monday everyone!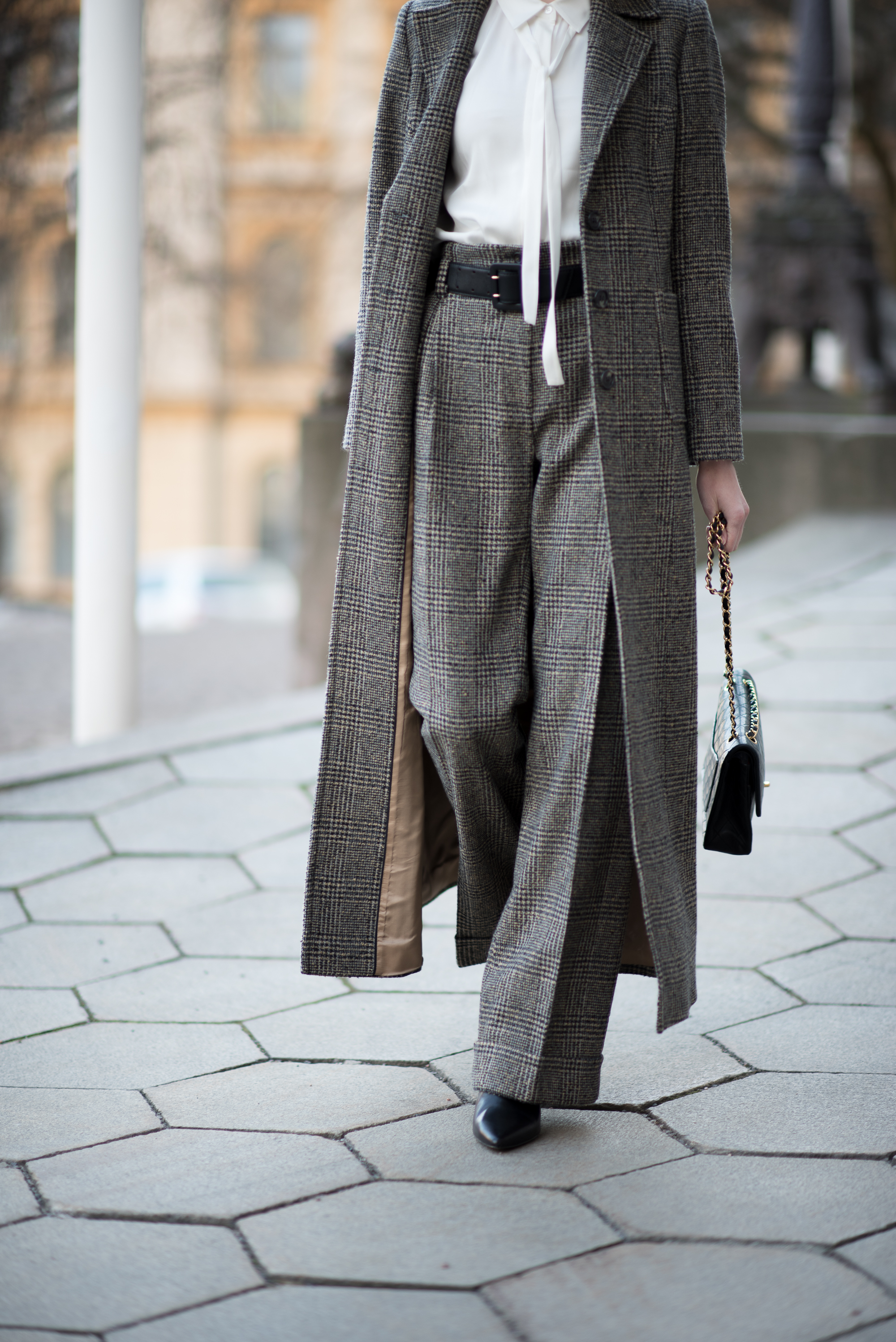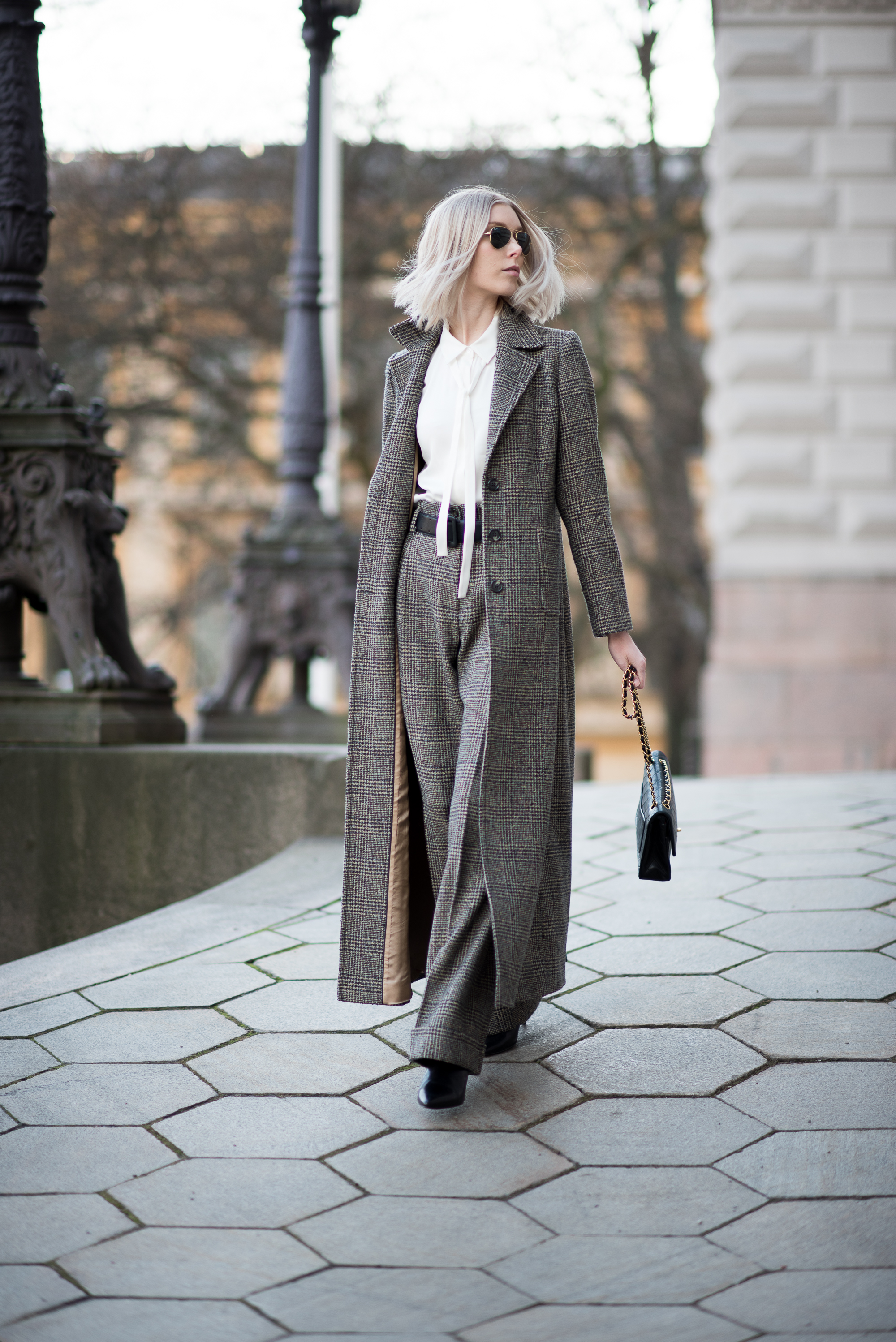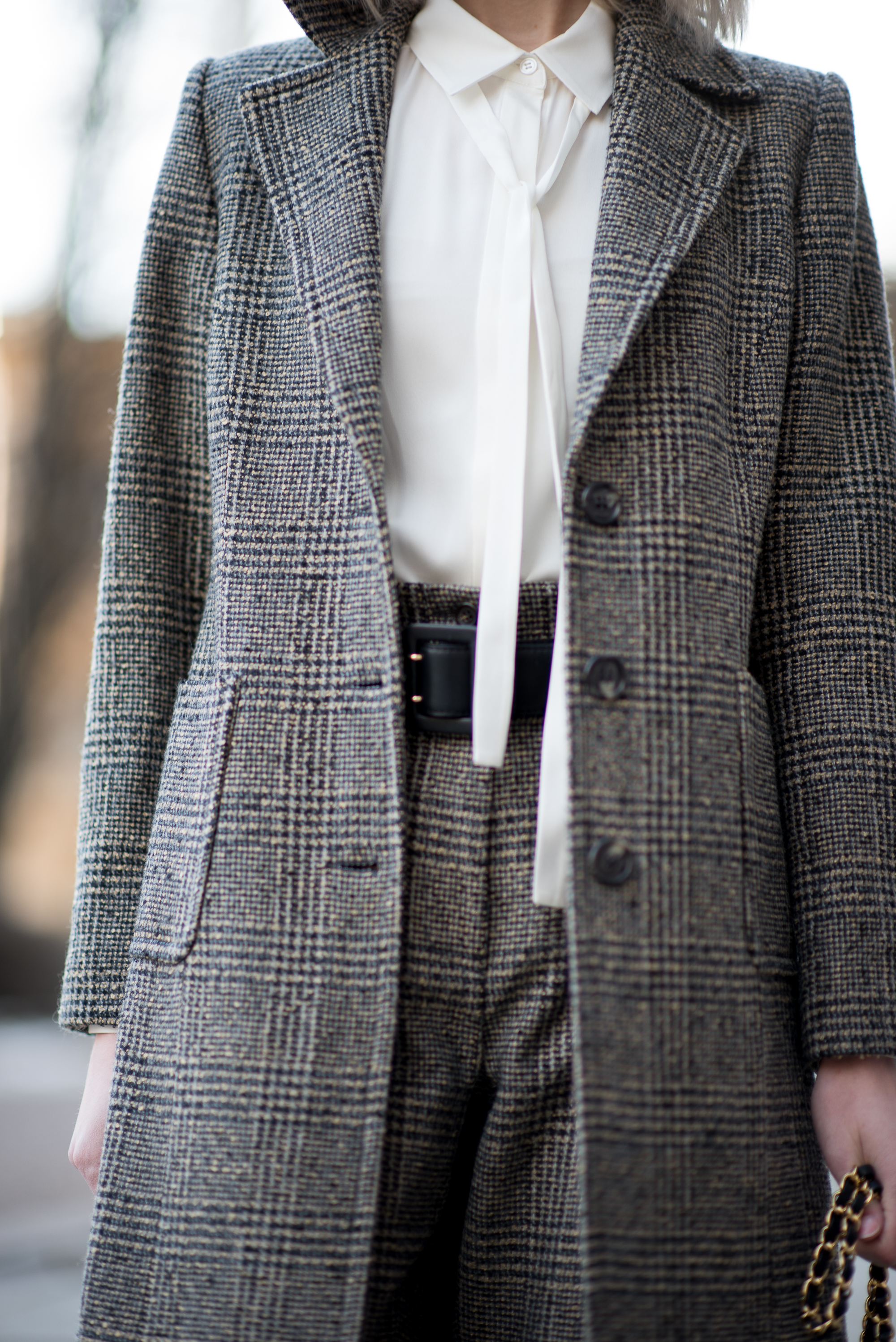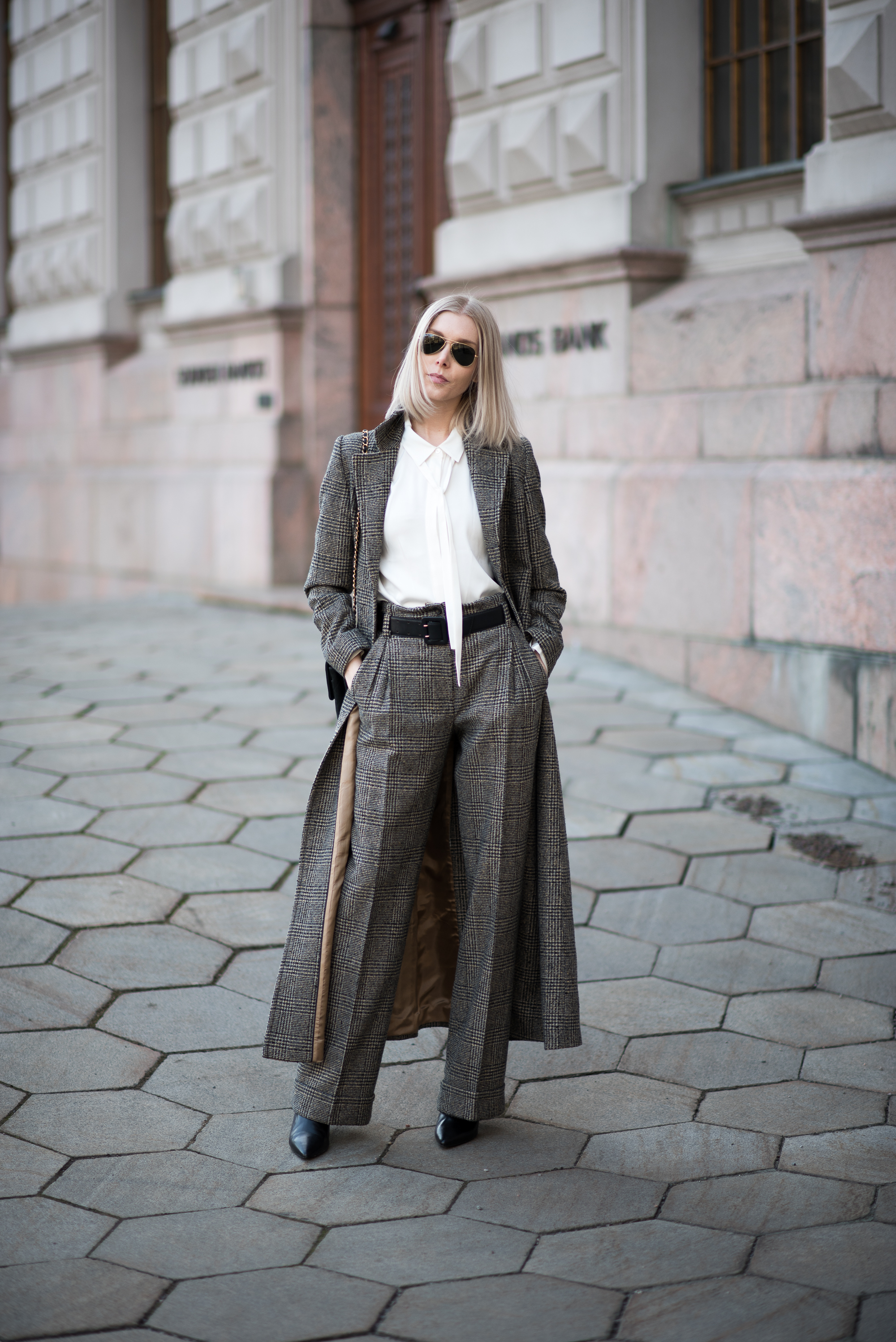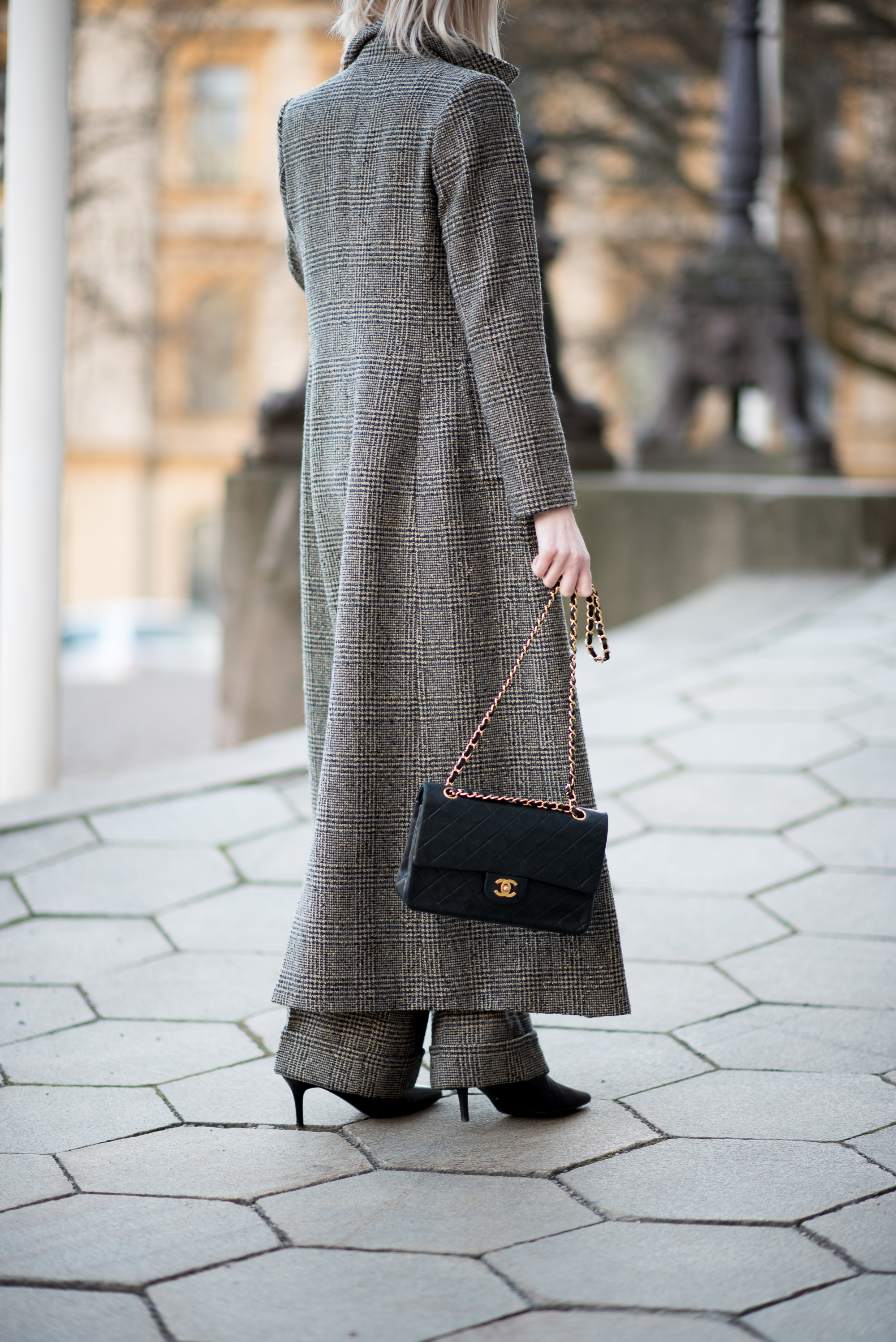 Photos/Thomas D.
Coat / Andiata*
Pants / Andiata*
Blouse / Andiata*
Boots / & Other Stories
Bag / Chanel
Sunnies / Ray Ban
*Gifted.
Save
Save
Save
Save
Save
Save
Save
Save
Save
Save
Save
Save
Save
Save
Save
Save
Save
Save
Save
Save
Save