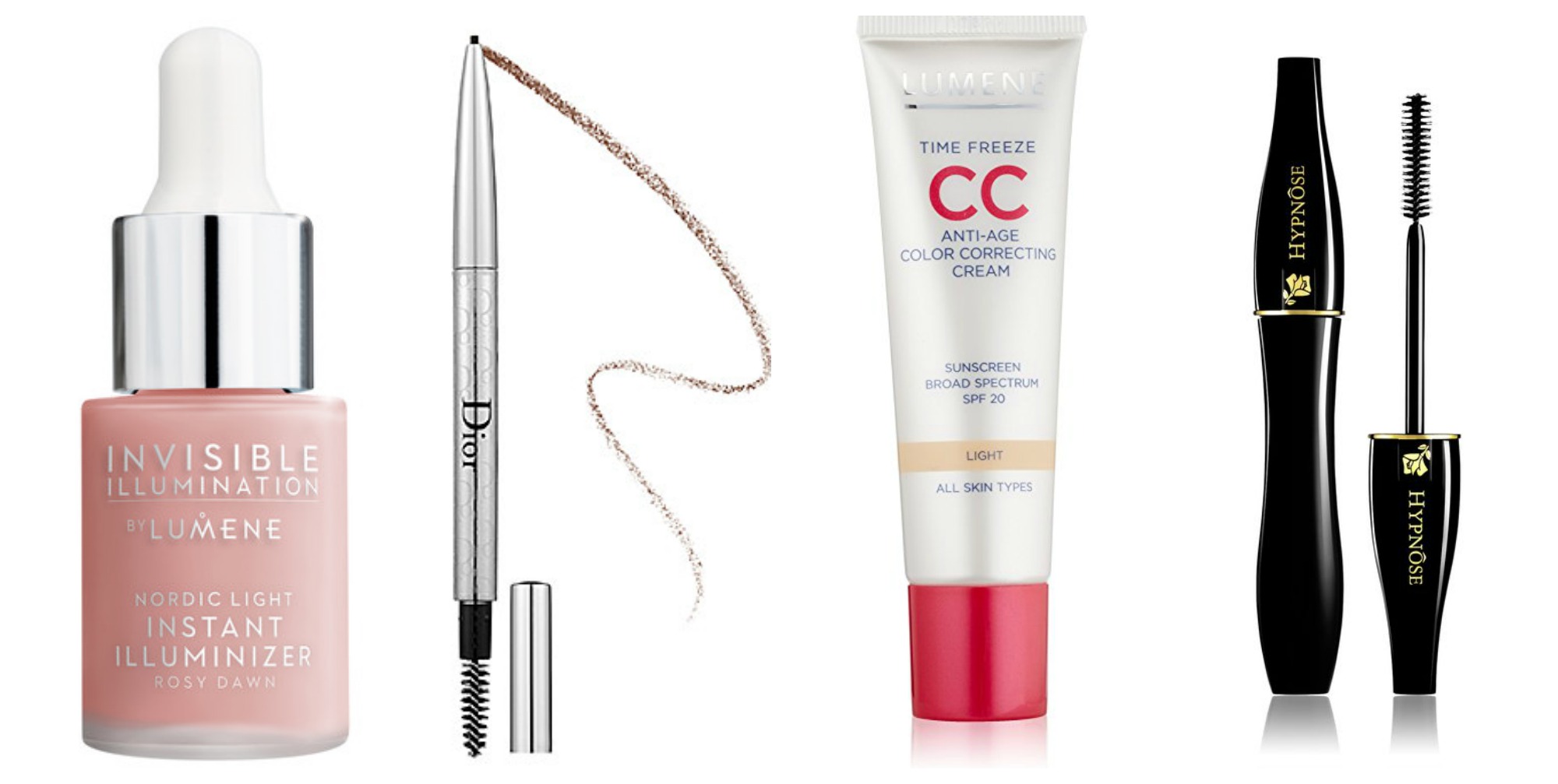 Lumene Instant Illuminizer
Tätä tuotetta on nyt hehkutettu joka paikassa, mutta se on kyllä hehkutuksensa ansainnut. En tiedä miten Lumene on onnistunut kehittämään näin loistavan tuotteen, sillä tämä kuultovoide antaa kasvoille luonnollisen hehkun, olematta kuitenkaan yhtään luonnottoman näköinen…tämän jälkeen ei näytä siltä, kun olisi käynyt glitter-puikolla kasvonsa läpi. Sipaisen tätä kulmaluulle ja poskipäille. Plussaa vielä kauniista lasipurkista ja tuotteen riittoisuudesta!
This highlighter is amazing! The result is so natural and it leaves a beautiful glow. The brand Lumene is Finnish, so if you can find it in your country, you should give it a try. You won't regret it. It's without the best highlighter I have ever tried.
Dior Diorshow Brow Styler
Tämä on maailman paras kulmakynä. Kärki on niin ohut, että sillä saa kulmat rajattua kauniisti ja luonnollisesti. Tällä on myös helppo piirtää ns. lisäkarvoja, juuri sen takia, että viivoista saa niin ohuita. Super tuote!
This eyebrow pencil is is one of my favorites. The pencil part is so thin, that you can draw fine lines, which blend in perfectly. I want my brows to look natural, so this is the best way to create fuller brows.
Lumene CC-cream
Olen käyttänyt tätä meikkivoidetta nyt useamman vuoden ja se on edelleen suosikkini. Se tekee ihosta kuulaan ja luonnollisen näköisen, joten liiallisen pakkelimaista lopputulosta ei tarvitse pelätä. Tästä on nyt tullut ekstra-vaalea sävy, joka on itselleni täydellinen näin talvisin. Tämä ei ole mikään maailman peittävin tuote, mutta jos iho on suhteellisen hyvässä kunnossa, niin tällä pärjää hyvin. Ja hinta-laatusuhteesta plussaa!
I have been using this foundation for years now and it's the most important product in my makeup bag. It leaves the skin super natural, glowy (in a good way) and it covers the small mistakes. It's also from Lumene, so you might not find it in your country, but if you find it online, then you should give it a try.
Lancome Hypnose
Tämä on toinen tuote, joka on ollut meikkipussissani jo vuosia, enkä näe mitään syytä miksi tästä luopuisin. Toisin sanoen, en usko, että tämän parempaa ripsiväriä löytyisi itselleni. Tiedän, että kaikki eivät ole kokeneet tästä samanmoista ahaa-elämystä, mutta siitä huolimatta suosittelen kokeilemaan, jos tämä ei ole teille jo ennestään tuttu tuote. Löytyikö tästä listasta teille jo ennestään tuttuja tuotteita? Ihanaa viikonloppua kaikille!
Simply the best mascara out there! I have tried many others, but I always come back to this one.What are your makeup favorites? Have a great weekend everyone!

Save
Save
Save
Save
Save
Save
Save
Save
Save
Save
Save