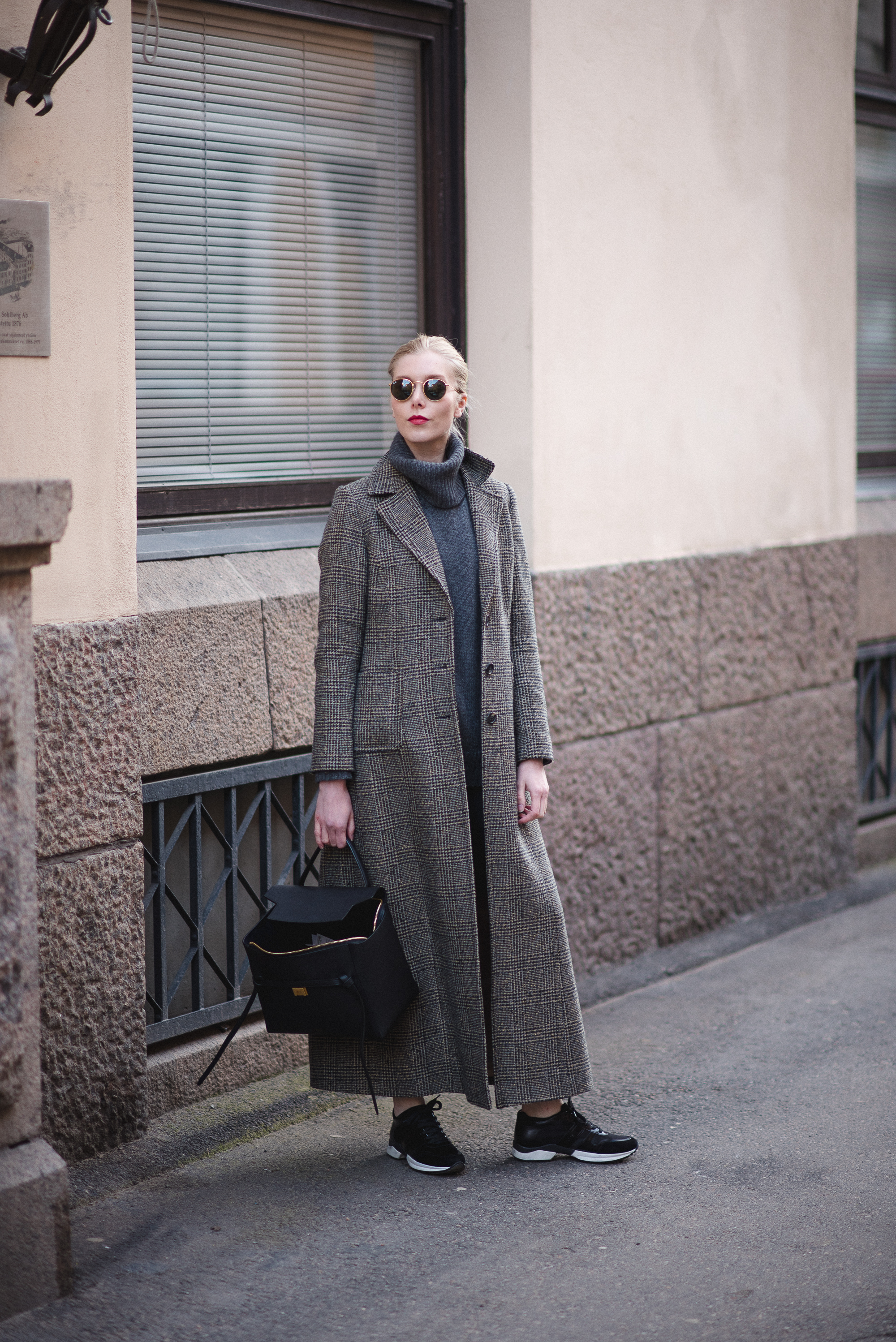 Vappu on nyt takana ja tästä alkaa kunnon kevät (ainakin toivotaan näin!). Meidän viikonloppu meni poikaystäväni perheen kanssa ja eilen vietimme sitten yhdessä tätä perinteistä suomalaista juhlaa. Aamulla kaikki nukkuivat myöhään ja puolen päivän aikaan vieraat saapuivat meille maistelemaan tippaleipää ja simaa. Sen jälkeen lähdimme vaeltamaan kohti Kaivari roséviini kainalossa muutaman muun kanssa. Oli kyllä hyvä näky, kun massa valkolakkisia ihmisiä valui keskustasta kohti rantaa. Kaivarissa on jotenkin niin hyvä meininki – aurinko paistoi, ihmiset olivat hyvällä tuulella ja nauru raikui. Kaivarissa vietimme tovin ja siitä sitten myöhäiselle vappulounaalle Raguun. Siitä on todella pitkä aika, kun juhlin viimeksi vappua Helsingissä ja muistin, että jengi olisi enemmän sekaisin? Tai ehkä se olin minä, joka oli silloin nuorena niin sekaisin, että muistelisin näin, heh? Tai sitten ajoitimme menon Kaivariin siihen saumaan, kun siellä oli paljon lapsiperheitä ja kukaan ei ollut vielä ehtinyt vetämään mitään kunnon kännejä. Joka tapauksessa, meidän ulkomaalaiset vieraat tykkäsivät tunnelmasta kovasti ja olivat onnellisia siitä, että heidän matkansa osui yhteen vapun kanssa!
Tänään vietän normaalin päivän toimistolla, mutta illaksi lähdemme Espooseen vanhempieni luokse. Tämä on ensimmäinen kerta, kun vanhempamme tapaavat toisensa (kuvitelkaa, että olemme olleet pian kahdeksan vuotta yhdessä ja vasta nyt he tapaavat), joten tärkeä ilta tulossa!
May Day celebrations are over and hopefully this is now the real start to spring! It's looking good, so perhaps we can finally give a sigh of relief. Our weekend went by in an instant, as we celebrated with my boyfriends family their first time in Helsinki. Yesterday we all slept long (thank god for an extra day off) and after went to Kaivari, which is the place to be on 1st of May. The park was packed with people and everyone was enjoying themselves and even the sun was shining. Our guests loved it, so it was a great start to their one week holiday!
Today I'm heading to work, but in the evening we will go to Espoo for dinner at my parents place. It's the first time our parents are meeting each other, which is crazy since we've been together for almost eight years . Now we are all in the same place, so it's finally happening – about time, heh. I hope you had a great May Day and I'm wishing you a good start to this new week!
Coat / Andiata*
Knit / Joseph (similar here*)
Leather pants / H&M (similar here*)
Sneakers / Tod's (similar here*)
Bag / Céline
*Gifted/Commercial links.
Save
Save
Save
Save
Save
Save
Save
Save
Save
Save
Save
Save
Save