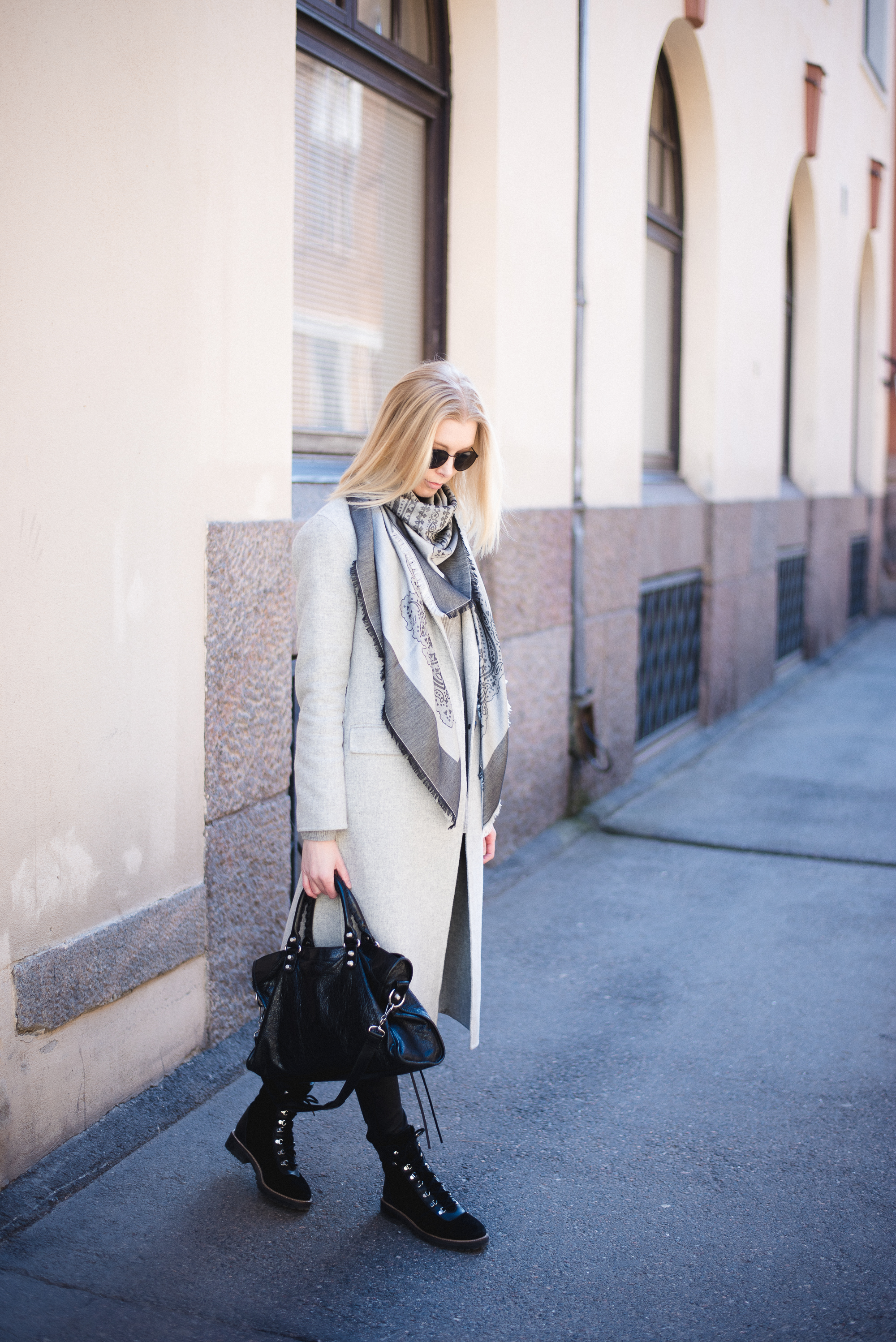 Olen ehdottomasti yksi niistä ihmisistä, jotka odottavat viikonloppuja. Olen kuitenkin huomannut, että arkenakin voi tehdä kaikkea kivaa ja vaikka kuinka ei jaksaisi töiden jälkeen mitään ekstraa niin aina se kannattaa. Aina siitä saa enemmän irti, kuin kotona möllöttämisestä (etenkin tähän aikaan vuodesta) oli se sitten treffit ystävien kanssa, kiertelyä kaupungilla, leffaan meno tai illallinen. Tiistaina mietimme taas, että mitä tänään syötäisiin (joka päivä sama dilemma) ja päätimme lähteä ex tempore ulos syömään. Paikaksi valikoitui yksi uusi lempparimme, eli ravintola Enso. Tämä paikkahan on vasta muutaman viikon vanha, mutta ruoka on tajuttoman hyvää ja ne pizzat! Ihanaa, että naapurustoon avattiin näin kiva paikka ja vielä sellainen, josta saa italialaista.
Eilen illalla osallistuin Andiatan juhlatilaisuuteen (esiiintymässä oli upea Janna Hurmerinta) ja ihanaa, että tänään on saanut nukkua pitkään! Kaikki kaupathan ovat ilmeisesti auki vaikka on pyhäpäivä, mutta saa nähdä jos saan itseni ylös ja ulos. Jos en niin sitten teen jotain mitä olen kaivannut jo kolme viikkoa – olen vain kotona tekemättä yhtään mitään. Kaipaan viikosta  sen yhden "oman päivän" kun ei tarvitse välttämättä edes vaihtaa yökkäreitä kunnon vaatteisiin ja voi vaan olla. Ehkä tänään on siis sellainen päivä!
Aurinkoista helatorstaita kaikille!
I'm one of those people who can't wait for the weekend to begin. However, that doesn't mean that through Monday and Friday I'm only waiting of the weekend and don't do anything else. I think that you should be active throughout the week and even if you don't have energy after work to do something, just push yourself a little. Being active (whether it's meeting your friends, doing sports, going to the cinema etc.) will give back so much energy. On Tuesday I had a long day and I was exhausted when I got home, but we still decided to go out for dinner. Best decision ever. It's so nice to take a break from everything during the week and just have amazing food in the best company ( and a glass of wine). I recommend these extempore outings to everyone!
Enjoy your Thursday everyone!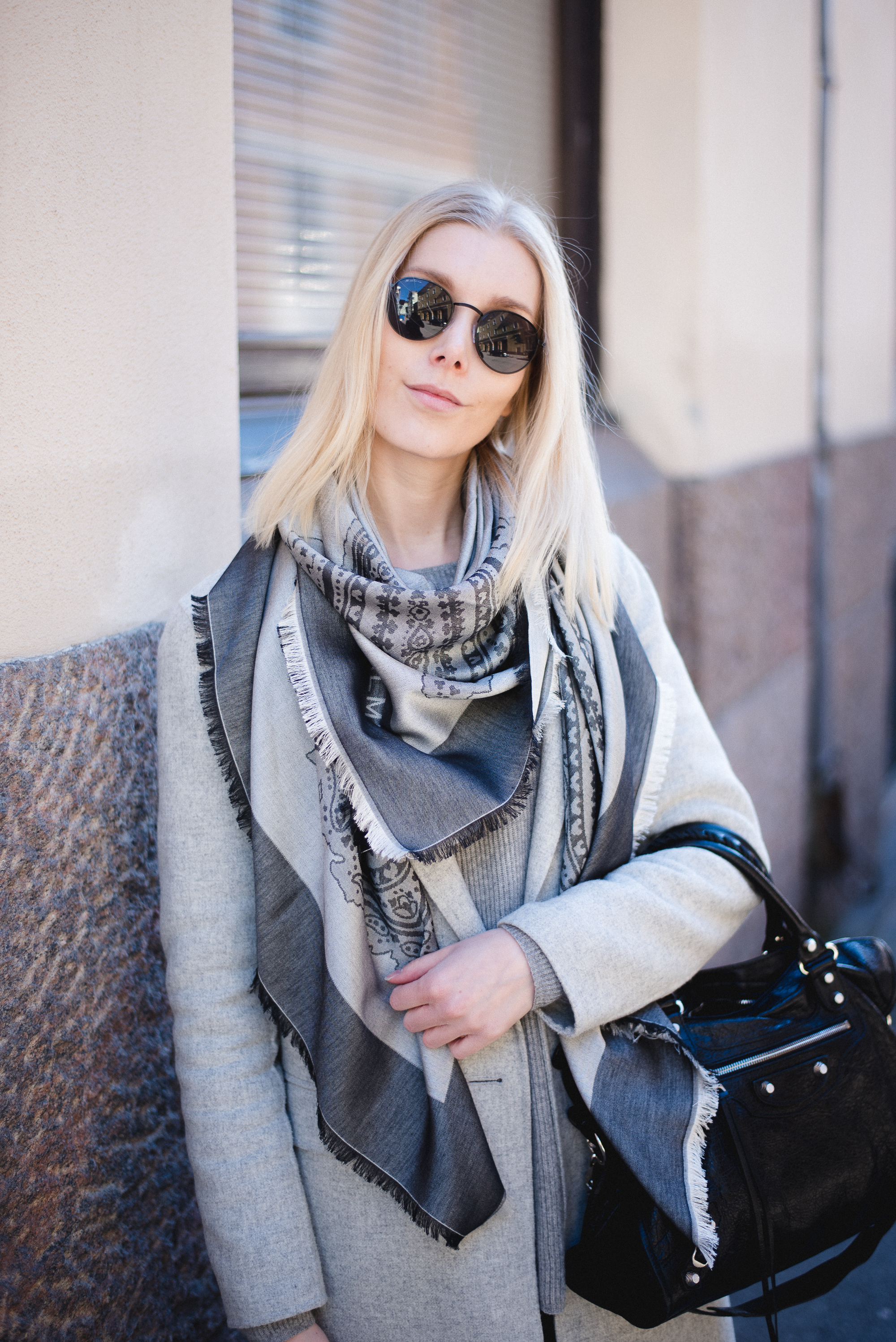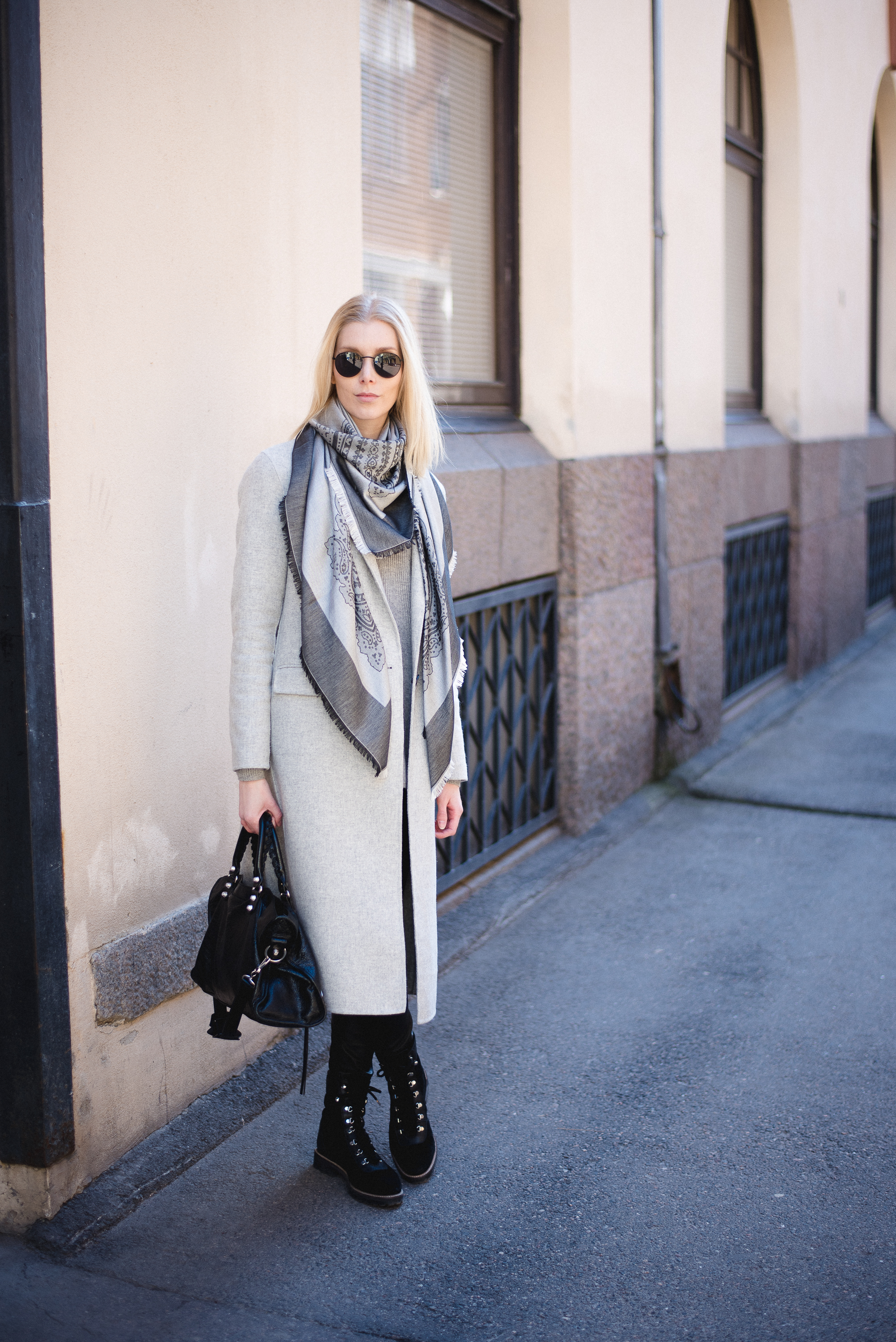 Photos / Thomas D.
Coat / Zara
Trousers / Zara
Boots / H&M
Bag / Balenciaga
Scarf / Balmuir*
*Gifted.
Save
Save
Save
Save
Save
Save
Save
Save
Save
Save
Save
Save
Save
Save
Save
Save
Save
Save
Save
Save
Save