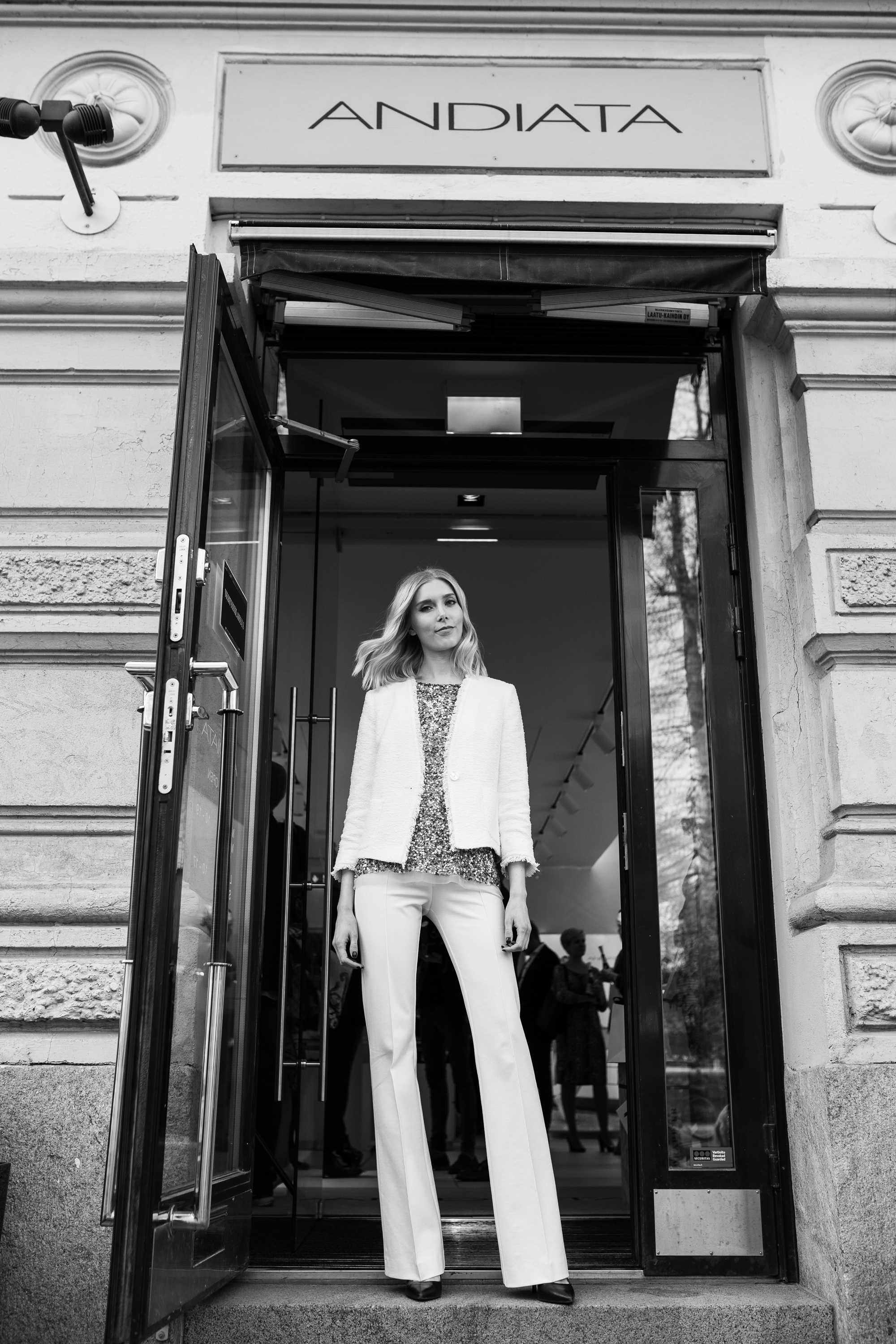 Olin viime viikolla emännöimässä Andiatan juhlia Satu Tuomiston kanssa ja Karoliina oli kuvaamassa, joten sain häneltä muutaman otoksen tilaisuudesta. Pukeuduin illan ajaksi lainavaatteisiin ja päälläni on tietenkin päästä varpaisiin Andiataa. Tuo viimeinen kuva on mielestäni niin hauska, sillä näytämme koiran kanssa hämmästyttävän paljon samannäköisiltä, heh! Eikö sitä aina sanota, että koira on omistajansa näköinen ja vaikka tätä ihanaa koirulia en omistakaan, niin kuva sai kyllä hymyn huulille.
Näillä kuvilla toivotankin kaikille oikein ihanaa uutta viikkoa!
Last week I was hosting an Andiata party with beautiful Satu Tuomisto. My friend and professional photographer Karoliina was there as well, so we shot these pictures outside the store. I love the picture of me with the dog, because I think we look so much alike, heh! Don't you think? They always say that dogs look like their owners and even though this one isn't mine, it sure would be true if she was! This photo made me laugh, so I hope it does that same for you.
Have a great new week everyone!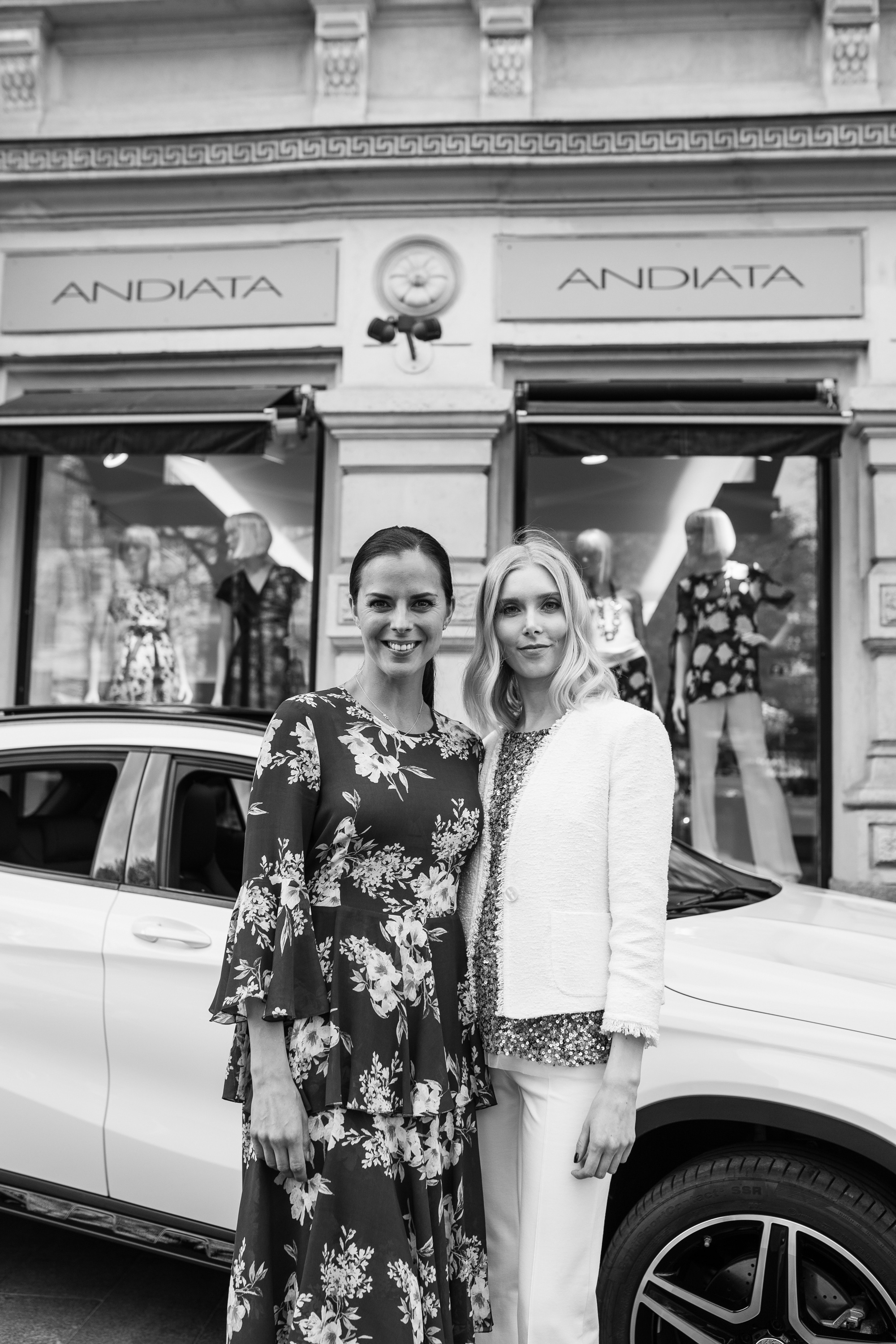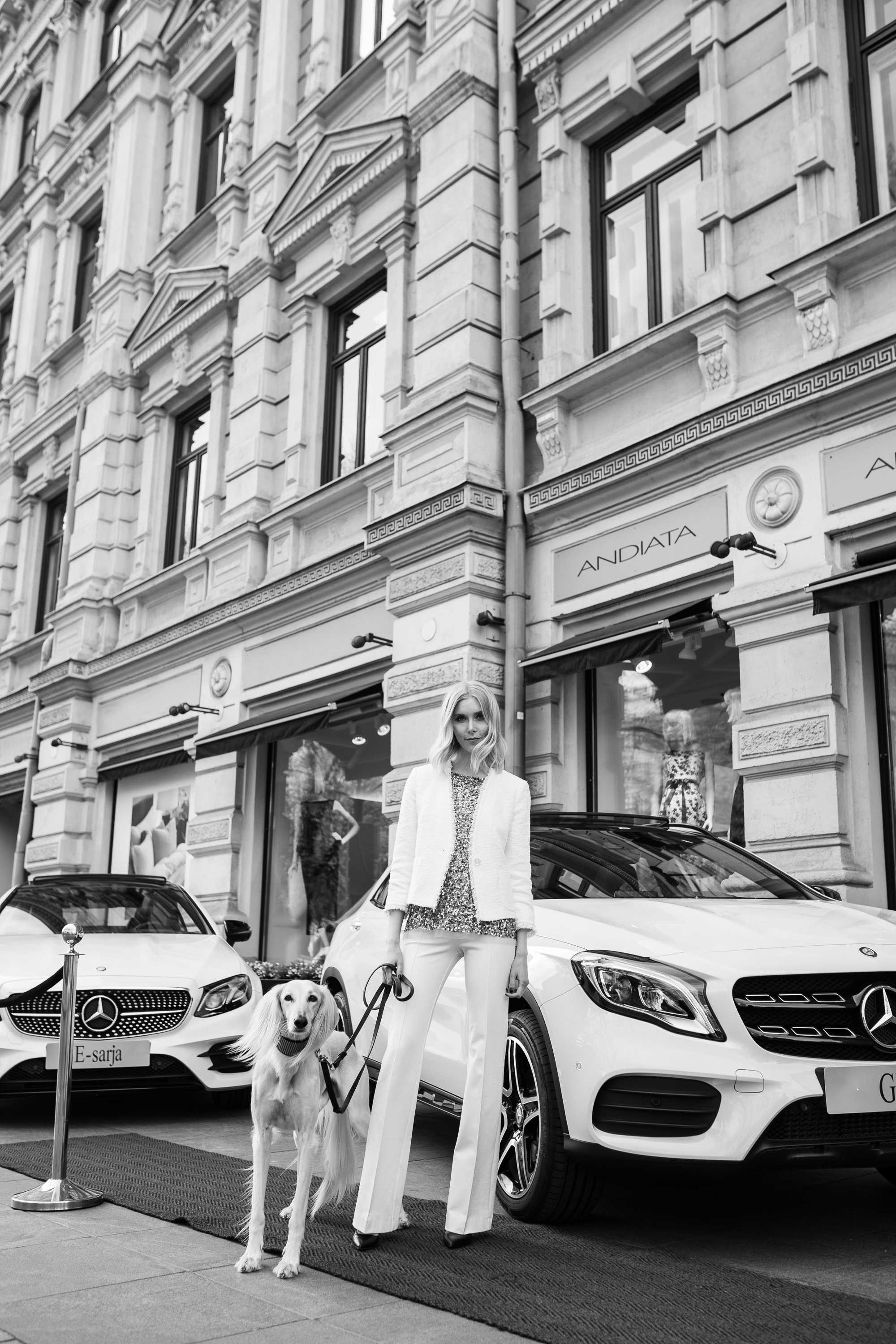 Photos/Valoon Photography
Save
Save
Save
Save
Save
Save
Save
Save
Save
Save
Save
Save
Save
Save
Save