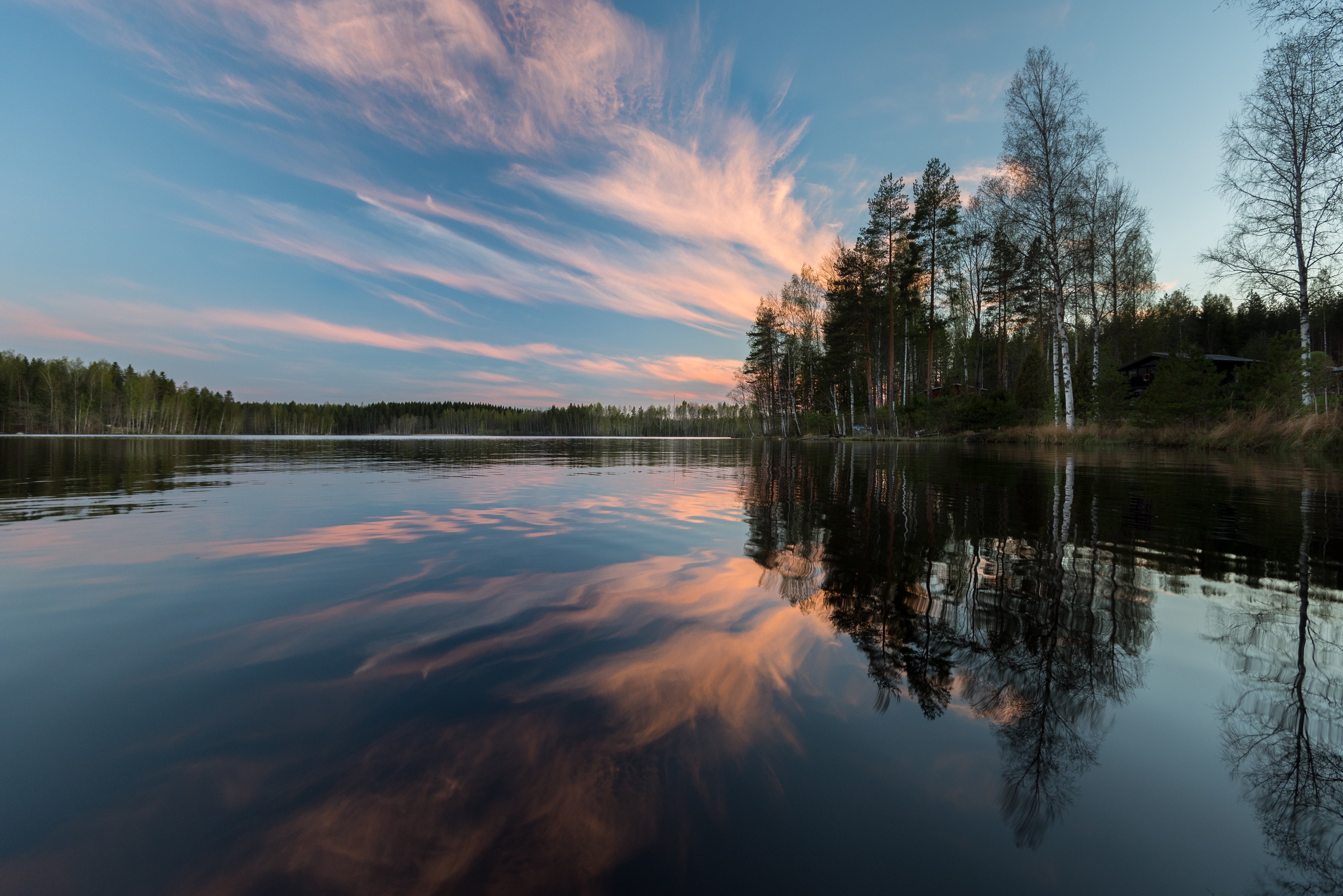 Puhuimme juuri poikaystäväni kanssa siitä miten yksi parhaista asioista Suomeen muutossa on se, että pääsemme landelle oikeastaan milloin tahansa. On niin paljon helpompi rentoutua sellaisessa paikassa, mihin ne arjen kiireet ja stressi eivät yllä. Vaikka tykkäänkin puuhastella landella (ja siellä työ ei lopu ikinä kesken) olen huomannut, että nyt kun olen päivätöissä blogin rinnalla  niin viikonloppuisin olen aika finaalissa. Siksi landelle onkin ihan hurauttaa, koska siellä voi tosiaan vain olla tekemättä mitään. Suurin ponnistus viikonloppuna kun on usein ruoan tekeminen ja saunan lämmittäminen.
Edellinen viikonloppu oli siitä erikoinen, että tuntui kuin olisimme hypänneet kuukaudella eteenpäin. Perjantaina auton lämpömittari näytti nimittäin +27 astetta ja siltä se kyllä tuntuikin. Sama ilma jatkui koko viikonlopun, joten tuntui siltä, että kesä oli vihdoin saapunut Suomeen. Vaikka tälle viikolle onkin luvattu hieman epävakaisempaa ja viileämpää säätä, niin kyllä nämä normaalit kevätilmat kelpaavat enemmän kuin hyvin!
We were just discussing with my boyfriend that one of the best things about moving to Finland is that now we can go to the summerhouse often. I find it so much easier to relax in an environment that doesn't remind me of daily life and stress. With a full time job and this blog,  weekends are always more than welcome. In the countryside I can really gather my thoughts, which is why it's my favorite spot.
Last weekend was very special as summer truly arrived with a bang. Two weeks ago it was still snowing and then all of a sudden we got +26 degrees. Perfect! Now the weather will cool down a bit, but it's still normal spring weather, so I'll take it!
Save
Save
Save
Save
Save
Save
Save
Save