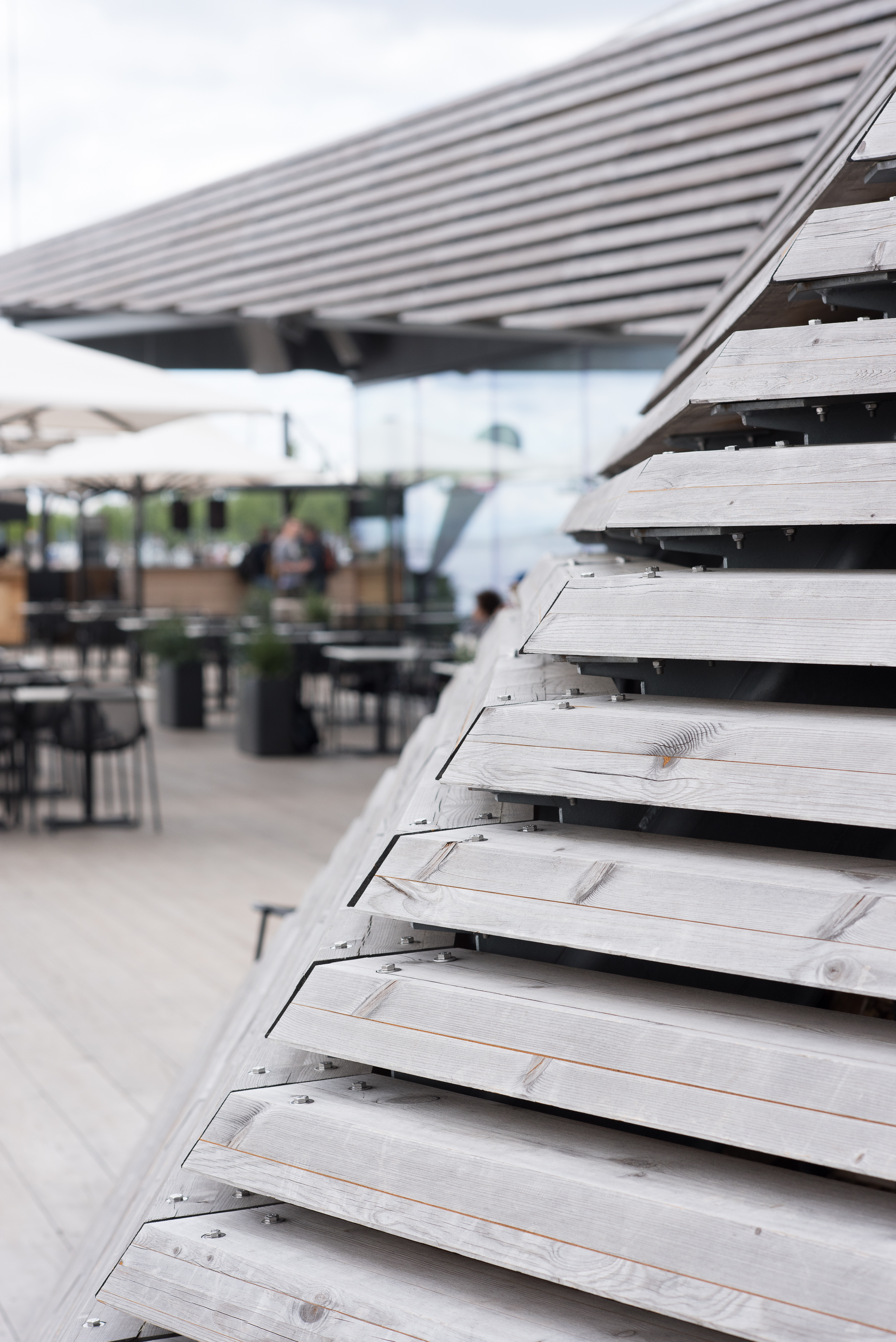 Kaikki stadilaiset tuntevat varmasti Löylyn terassin jo paremmin kuin hyvin, mutta halusin nostaa sen vielä esille. Kuvasimme Löylyssä eilen Andiatan SS18 katalogin ja monta tuntia tuli tuijotettua näitä seiniä ja näkymää, joten oli pakko jakaa muutama kuva täälläkin. Oli muuten ihana olla paikalla heti aamu seitsemältä, kun koko paikka oli vielä tyhjä asiakkaista. Se saunan tuoksu, edessä näkyvä huikea merimaisema ja nämä arkkitehtuuriset yksityiskohdat – heittämättä Helsingin kaunein terassi, ellei sitten koko Suomen?
Näiden rentouttavien maisemien myötä haluankin toivottaa kaikille oikein ihanaa juhannusta! Me lähdemme tänään landelle, joten tiedossa on perinteinen mökkijuhannus. Nautitaan nyt tästä keskikesän juhlasta kun Suomi on kauneimmillaan – santé!
Midsummer festivities are almost here and today most Finns head to their (or friends) summerhouse. I think it's one of the rare occasions when Helsinki is quite deserted. I personally have never stayed in the city if I've been in Finland during this period, so as usual, I'm heading to the countryside as well. But before, I just wanted to tip you about this beautiful terrace in Helsinki called Löyly. You can eat there and it's also known for it's saunas. So if you would like to experience the real Finnish lifestyle then a visit to the sauna is a must. And don't forget to take a swim in the freezing sea as well, heh!
I wish you all a great midsummer – let's enjoy this endless light!
Save
Save
Save
Save
Save
Save
Save
Save
Save
Save
Save
Save
Save
Save