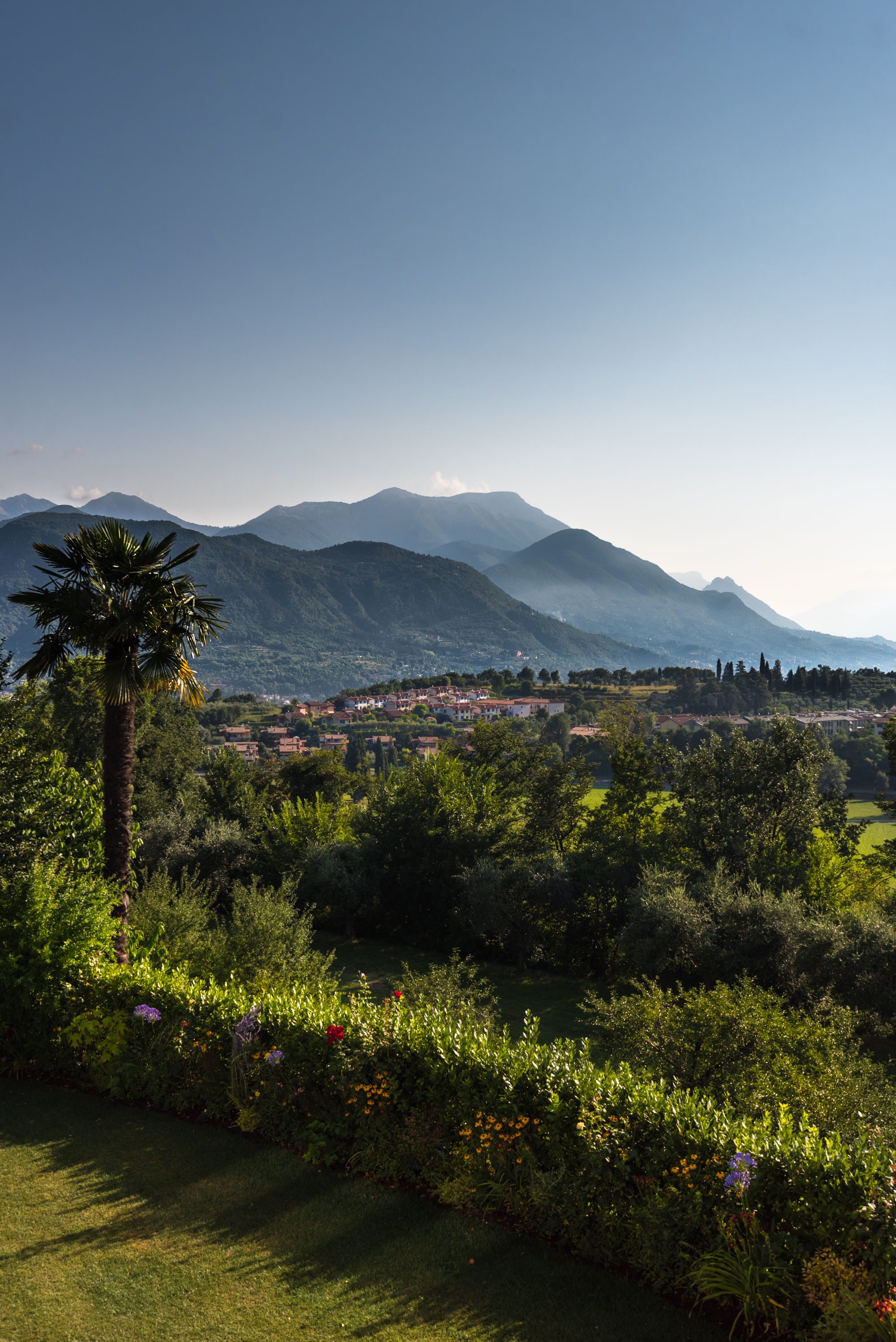 Terveisiä mitä kauneimmasta paikasta! Garda on kyllä ylittänyt odotuksemme ja tämä ensimmäinen hotelli myös. Se sijaitsee kukkulan päälla lyhyen ajomatkan päässä järveltä ja nähin maisemiin on saanut herätä loman jokaisena aamuna. Ei voi siis todellakaan valittaa! Täällä on ehditty tehdä jo vaikka mitä ja maanantaina nautimme mitä ihanimmasta päivästä veneellä. Järvi oli kauniina ja aina välilla heitimme ankkurin veteen ja hyppäsimme uimaan. Niita täydellisiä lomahetkiä kun kaikki muu unohtuu!
Tänään vaihdamme vielä hotellia ja loppuviikosta Milanoon! Saa nähdä kuinka paljon ehdin postailemaan reissusta, mutta viimeistään ensi viikolla kerron tarkemmin hotelleista jne. Kirjoitan myös mieheni koneella ja tällä ranskalaisella näppäimistöllä on aikaa vievää kirjoittaa, kun ä:t ja ö:t pitää kaivaa erikseen, heh. Jätän siis jutun nyt lyhyeen ja toivotan kaikille ihanaa päivää!
Hello from the most beautiful place! Lake Garda has exceeded our expectations and we are enjoying this holiday to the fullest. The lake area is just magical and it's full of cute villages. Our hotel is located on top of a hill so we've been waking up to this view every morning. Just breathtaking!