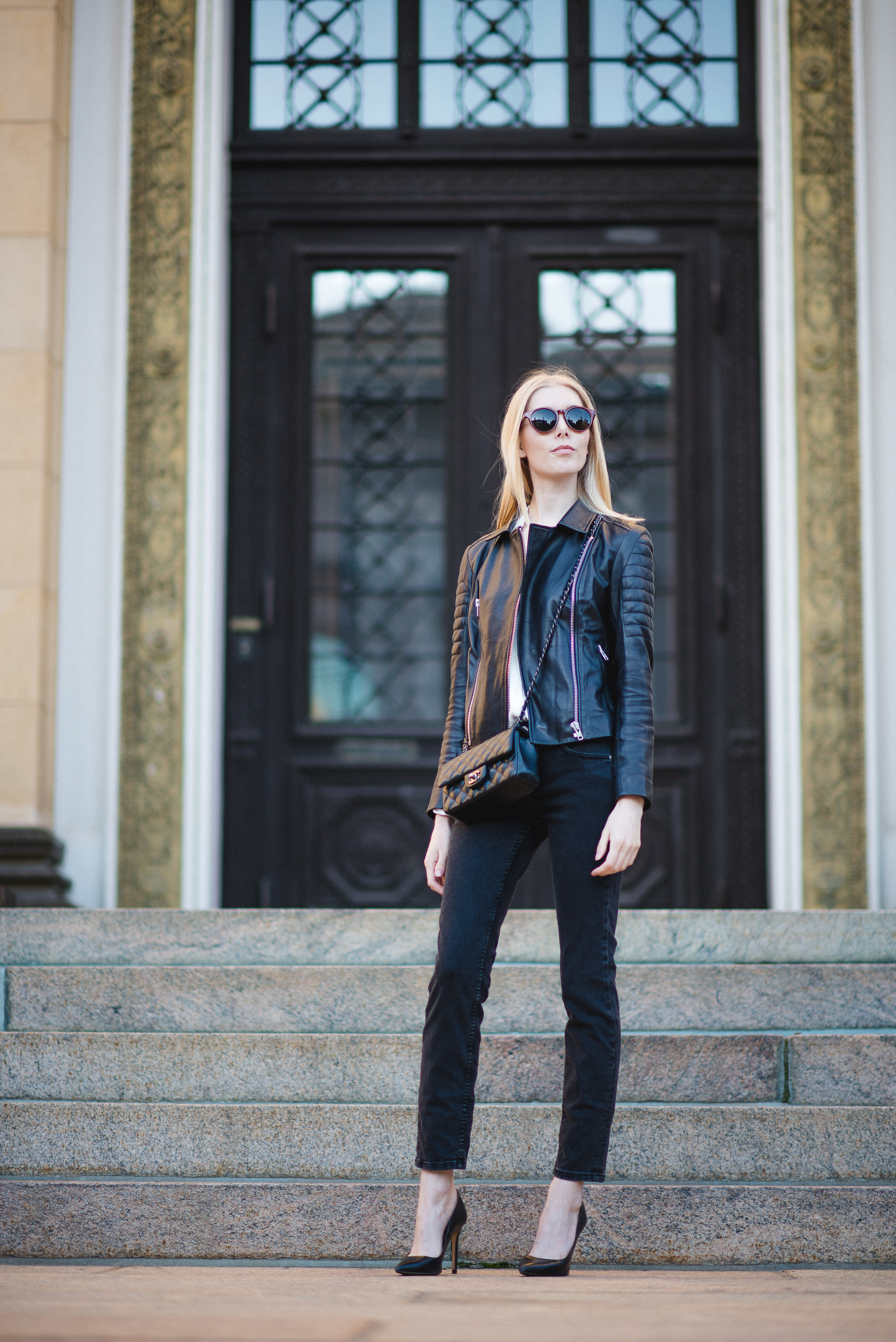 Lauantaina olin jo ihan tosissani vetämässä talvitakkia päälle, mutta poikaystäväni kommenttien jälkeen päädyin astetta kevyempään syystakkiin. Viikonloppu oli kyllä todella viileä ja tuntui kuin olisimme yhtäkkiä hypänneet elokuusta suoraan lokakuuhun. Vaikka syksy kuuluukin lempivuodenaikoihin, niin tuntuu hyvältä, että vielä ensi viikolle luvataan lähemmäs +20 asteen lämpötiloja. Eiköhän me ehditä nauttia niistä viileämmistä ilmoista sitten seuraavat puoli vuotta, heh…
Olin viikonloppuna 10v. luokkakokouksessa vanhan lukiojengin kanssa ja suurinta osaa en ollut nähnyt kymmeneen vuotteen. Tuntui oudolta nähdä kaikkia, vaikka samalla tuntui, ettei edellisestä jälleennäkemisestä mitenkään voinut olla kymmentä vuotta. Niin se aika kuitenkin vain lentää ja oli mielenkiintoista kuulla mihin elämä oli muita vienyt. Moni oli naimisissa ja osalla oli jo perheenlisäystäkin. Valitettavasti yhden elämä päättyi liian aikaisin ja se muistutti  siitä miten hauras elämä onkaan. Ikinä kun ei voi tietää mitä tapahtuu. Jos jotain toivon siis meille kaikille, niin se on terveyttä seuraavallekin kymmenelle vuodelle!
This weekend the weather was absolutely freezing in Helsinki. I was already planning to wear a winter coat, but after my boyfriends look, I decided to change to a lighter option. In my defense though, the winter coat would not have been an exaggerated choice. As happy as I am of fall being up next, I can't help, but hope it wouldn't be this fall-like this soon…I mean if that's the case, then this winter will be very long, heh.
On Saturday I had a 10 year reunion with my high school class. It was definitely weird to see everyone after so long, but at the same it felt like ten years could not have passed this quickly. It was interesting to hear where life had taken everyone else and some were married, some had kids, some lived abroad and some stayed in Helsinki after graduation. Not all of us made it to this age, as one of our classmates passed away soon after graduating. Reminds how fragile life is and how nothing can be taken for granted. So if there's something I wish for everyone, it's health for the next 10 years as well!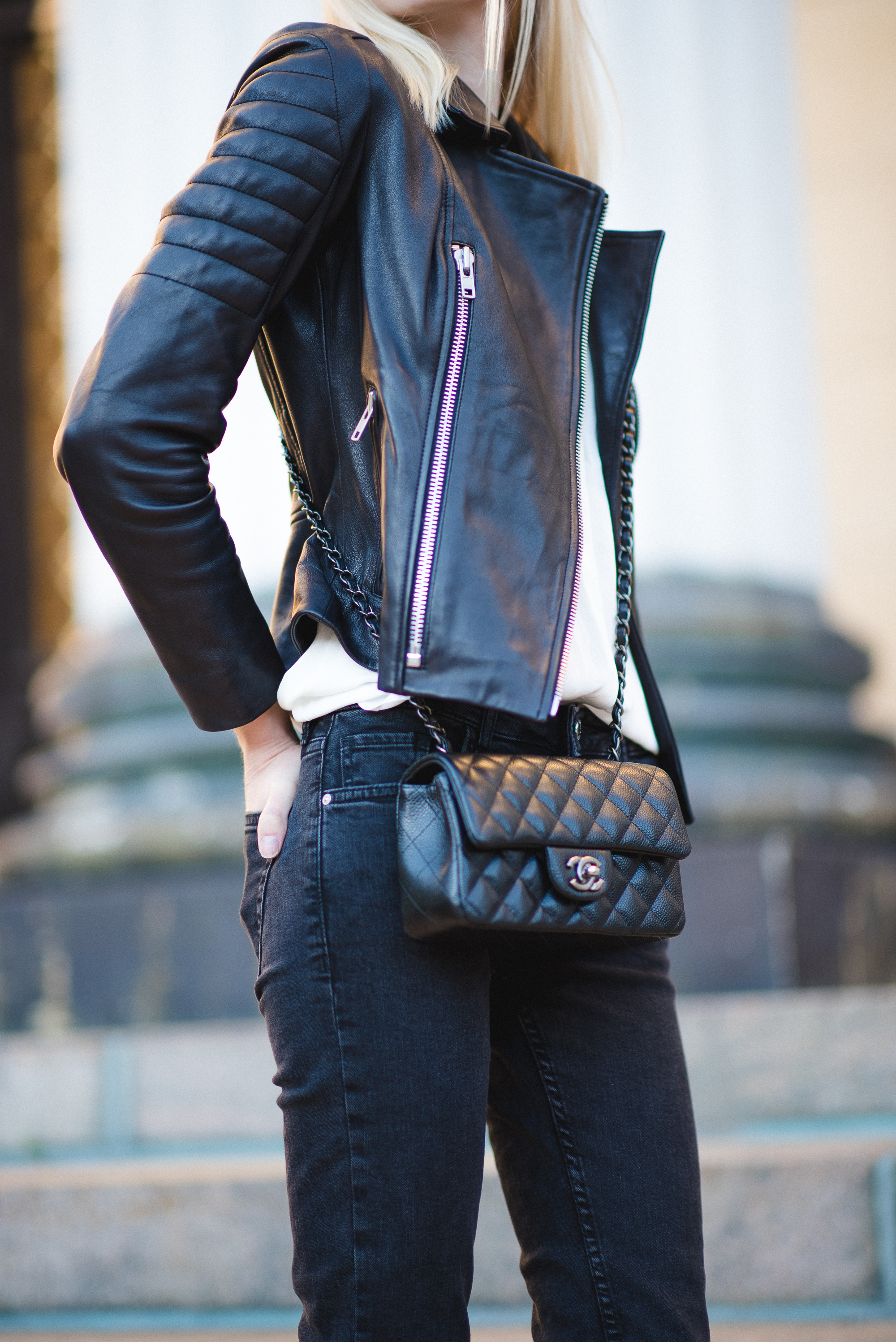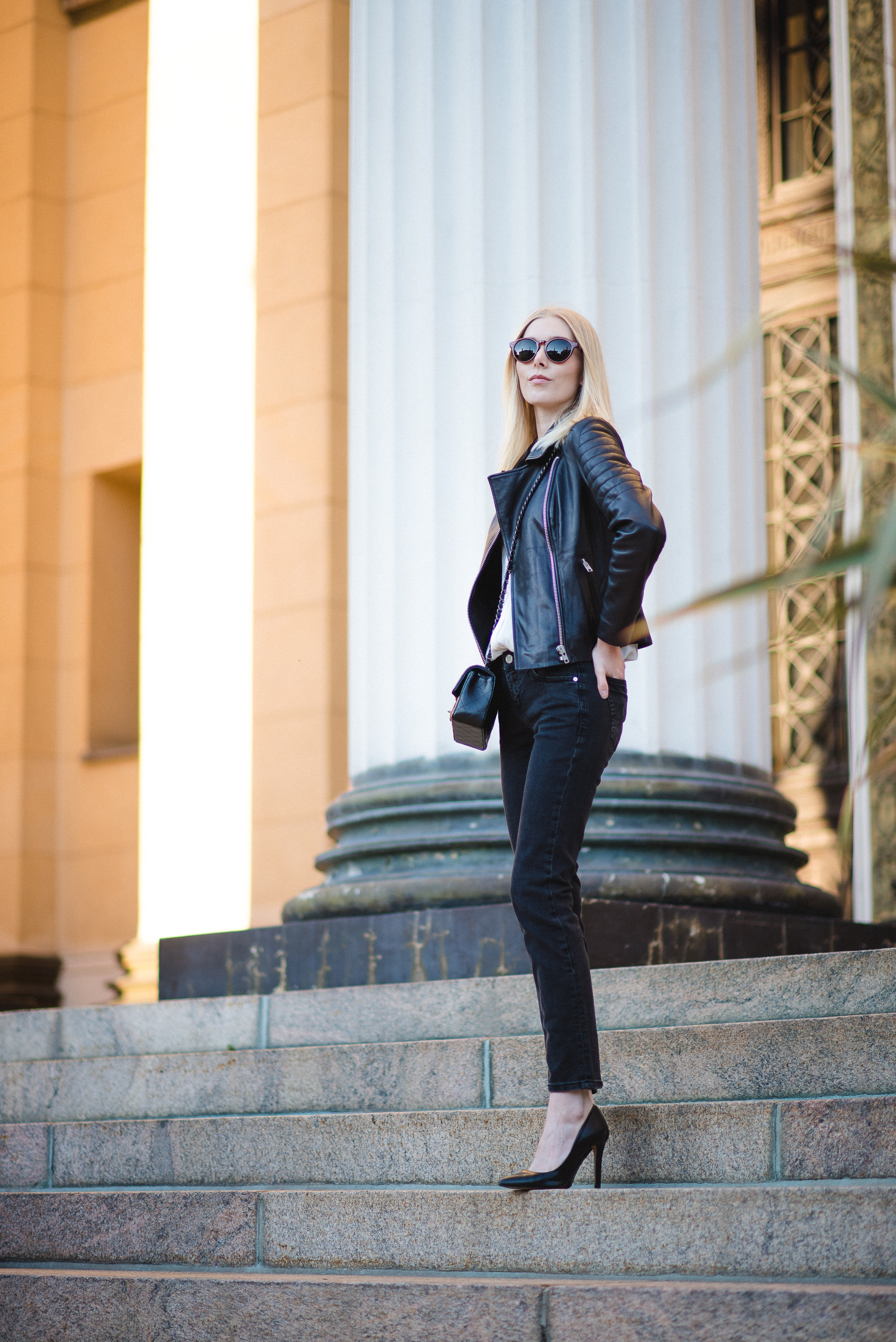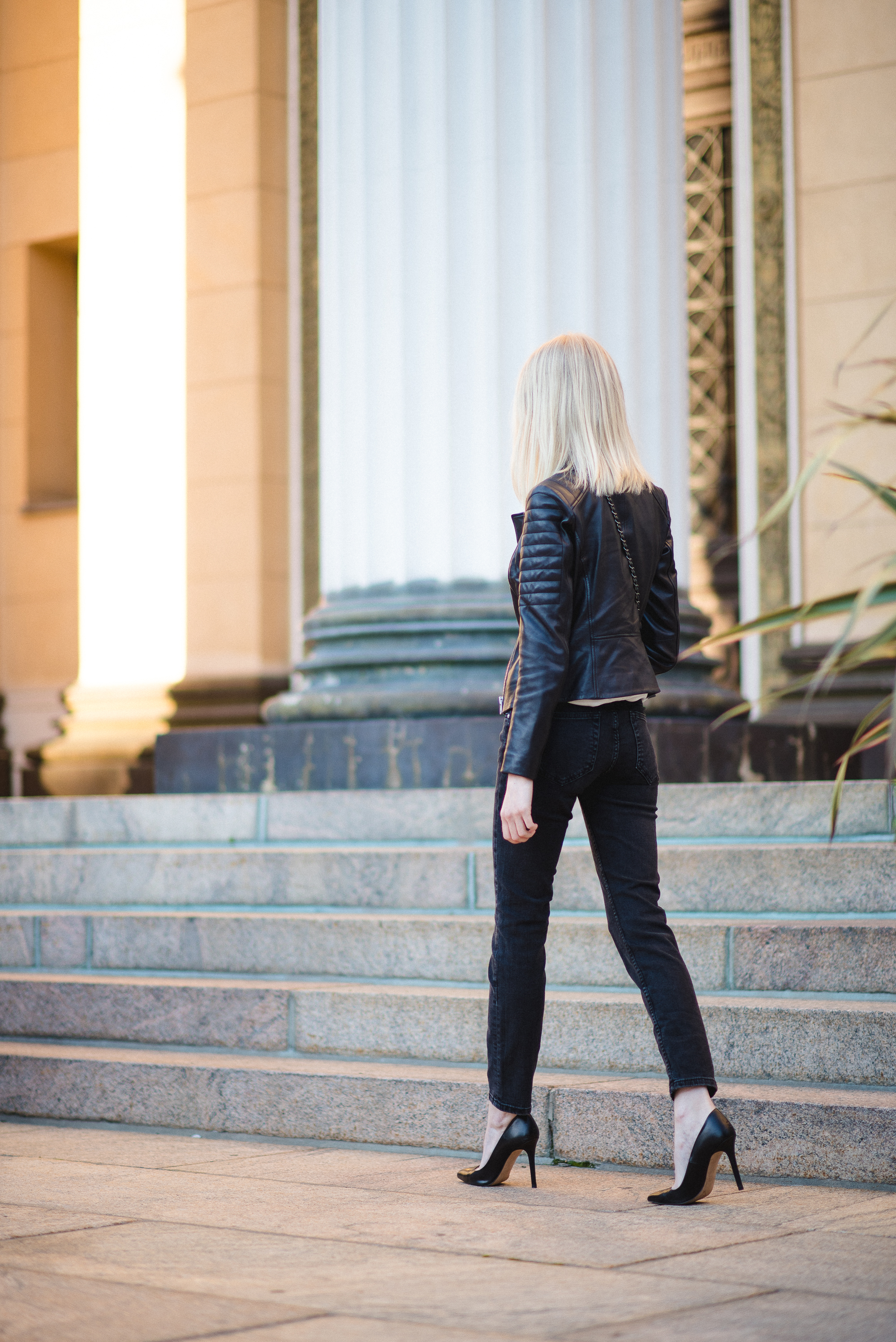 Photos/Thomas D.
Leather jacket / Andiata* (similar here*)
Jeans / Mango*
Heels / Zara (similar here*)
Sunnies / Mango
Bag / Chanel
*Commercial links/Gifted.
Save
Save
Save
Save
Save
Save
Save
Save
Save
Save
Save
Save
Save
Save
Save
Save
Save
Save
Save
Save
Save
Save
Save
Save
Save
Save
Save
Save
Save
Save