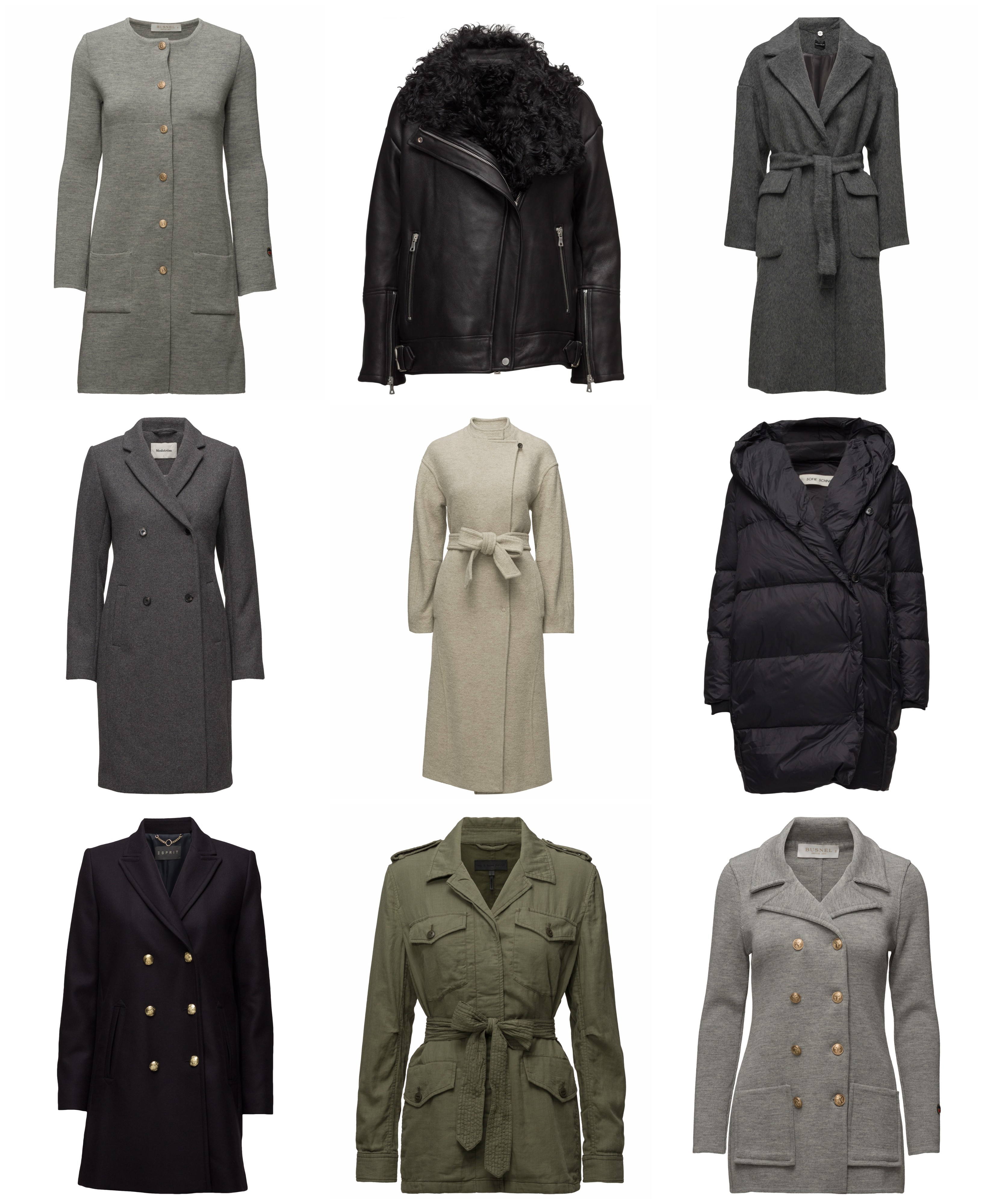 Cardigan / Busnel   Leather jacket / J. Lindeberg   Coat / Pennyblack
Coat / Modström   Wool coat / Dagmar   Duvet coat / Sofie Schnoor
Wool coat / Esprit   Blazer / Rag & Bone   Blazer / Busnel
Viikonloppuna on saanut kaivaa viimeisetkin talvitakit varastosta! Eilen oli sen verran viileä, että hanskatkin olisi pitänyt napata mukaan. Kunnollisia ei löydy kaapistani, joten  tänä talvena ajattelin panostaa kunnon hanskoihin, jotka pitävät näpit lämpimänä seuraavat talvet. Eilen kävimme muuten tutustumassa perheen uuteen tulokkaaseen, eli labbis pentuun. Oli kyllä niin sydämiä sulattava tapaus tämä neiti. Menoa riitti aina hetken kerrallaan ja sitten mentiin untenmaille keräämään energiaa. Liikuttava!
Booztilla on tänä viikonloppuna takkikampanja ja koodilla SAVENOW saa 40€ alennusta valikoiduista takeista. Valitsin suosikkini tähän ja sieltä löytyy mm. tuo ihana harmaa kietaisutakki ja täydellinen nahkarotsi.
Boozt has a great coat campaign this weekend and for purchases (on selected items) over 200€ you get 40€ discount with the code SAVENOW. Above you can see my favorites! Yesterday the weather in Helsinki was already very chilly, so I guess fall is properly here now. Today I'm going to get cosy at home, light some candles and chill…perfect Sunday in the making. Enjoy everyone!
*Commercial links/Gifted.
Save
Save
Save
Save
Save