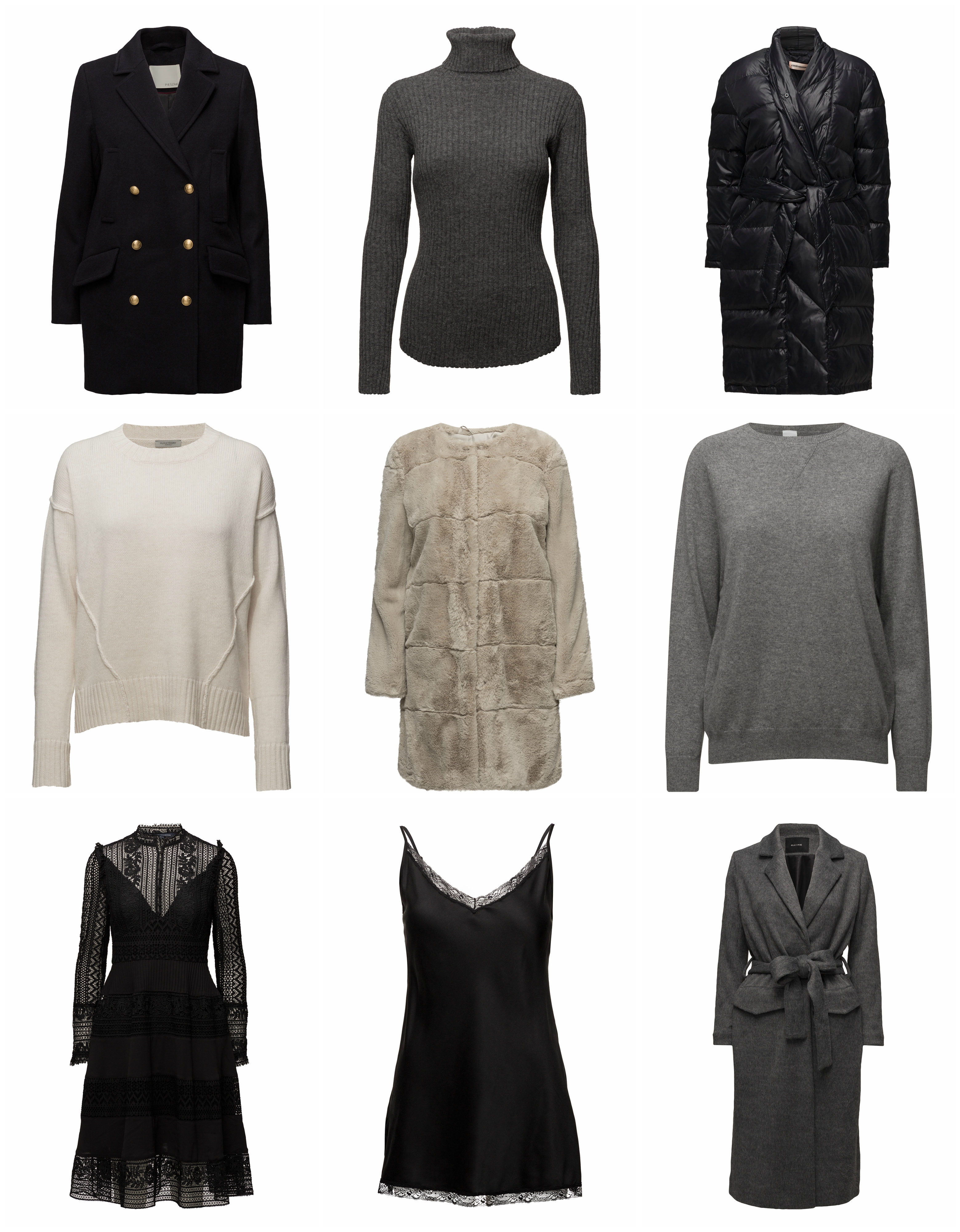 Coat / Pieszak   Turtleneck / Hunkydory   Coat / Custommade
Knit / Hunkydory   Coat / Mango   Cashmere knit / Max Mara Leisure
Dress / French Connection   Silk top / Max Mara Leisure   Coat / Raiine
Hyvää lauantai-iltaa kaikille! Me olemme viettämässä rentoa viikonloppua landella ja täällä on ollut ihanaa ja aurinkoista (vaikkakin pirun kylmä). Toisaalta juuri nyt on ihaninta, kun voi istua pitkään saunan lauteilla lämmössä ja sen jälkeen istahtaa takkatulen ääreen loppuillaksi. Lasillinen hyvää viiniä ja rakas seura, niin muuta ei voi pyytää. Nyt tietokone kiinni ja rentoutumaan. Ihanaa iltaa kaikille!
P.s. Booztilla alkoi tänään loistavat alet ja mm. monista uutuuksista saa 20% alennusta koodilla ALL20. Koko valikoiman näette täältä!
We are spending the weekend at the summerhouse and it's been so relaxing. The weather has been sunny and cold, which means sauna ja sitting by the fire place has never felt this good. Winter is actually quite a cosy time to be here! Tomorrow we are heading back to the city, but I still have tonight to enjoy the fresh air and best company. Have a great evening everyone!
*Commercial links/Mainoslinkkejä.