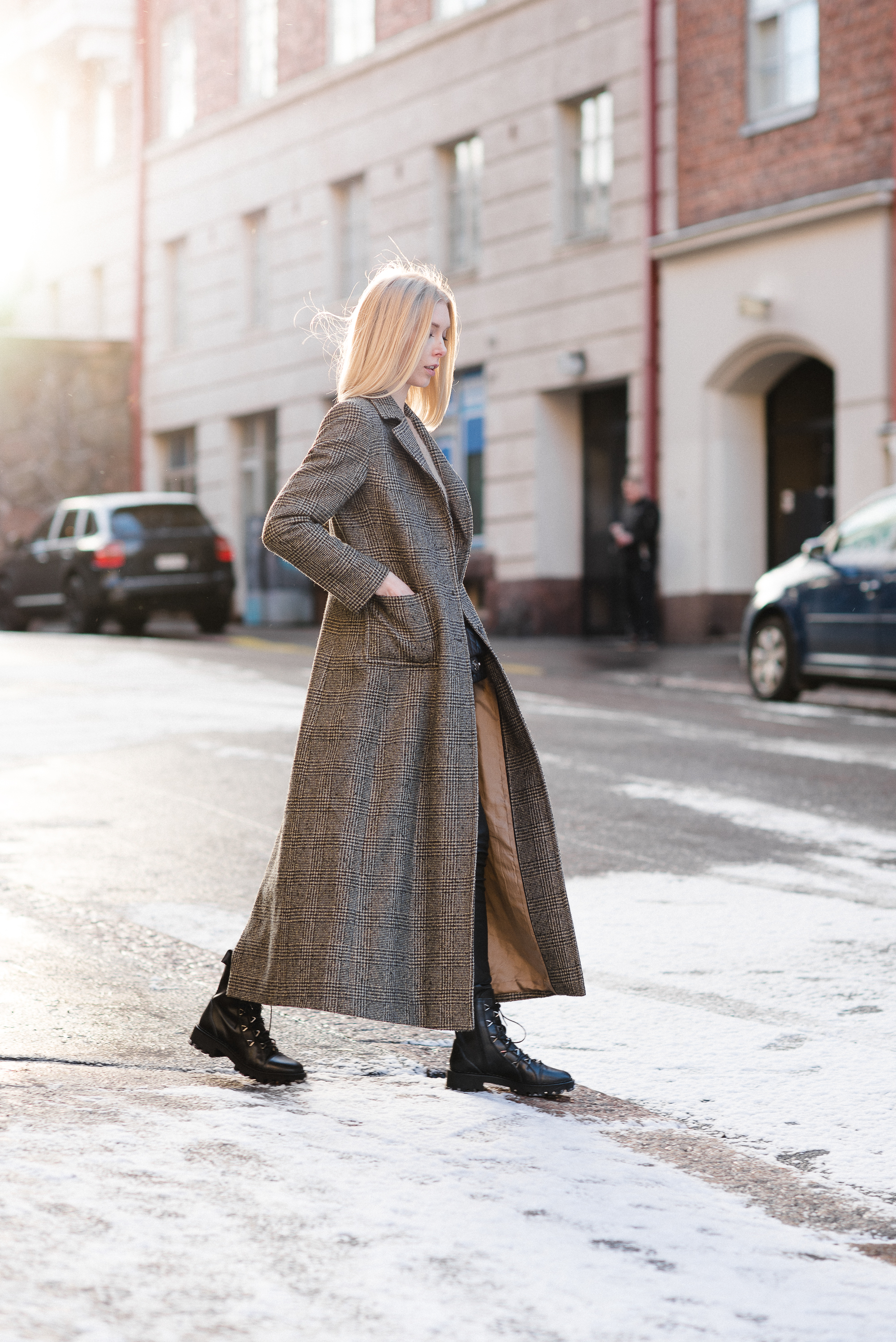 Nämä asukuvat on jäänyt julkaisematta jostain syystä, mutta parempi myöhään kun ei milloinkaan! Tämä maksipituinen takki on yksi vaatekaappini suosikeista enkä malta odottaa, että talvi väistyy ja voin ottaa tämän ihan kunnolla käyttöön. Nyt on luvattu taas kovakin pakkasia, mutta jopa hieman aurinkoa, joten kuulostaa ihan hyvältä! Valoterapia tulee enemmän kuin tarpeeseen. On myös niin ihanaa, että helmikuu alkaa tällä viikolla ja se tarkoittaa sitä, että kevät on taas askeleen lähempänä. Meidän viime vuoden alku oli aika haastava, sillä tähän aikaan etsimme kämppää keskustasta ja asuimme vielä vanhemmillani Espoossa. He muuttivat uuteen kotiin helmikuussa ja muutimme vielä heidän kanssaan, ennen kuin löysimme oman kämpän sitten maaliskuun lopulla. Jos verrataan siis viime vuoteen, niin tämän vuoden aloitus on ollut huomattavasti rauhallisempi ja hyvä niin!
I found these unpublished outfit pictures on my computer and for some reason I haven't shared them here, but better late than never! This maxi length coat is my favorite and I can't wait for winter to pass so that I can start wearing it daily. Now they promised that the freezing temperatures are coming back, but it also should be sunny on Wednesday, so I'll take that. Light is what I need desperately at this moment! February is just a few days away and it means we will be one step closer to spring. I'm so excited! Have a great week ladies!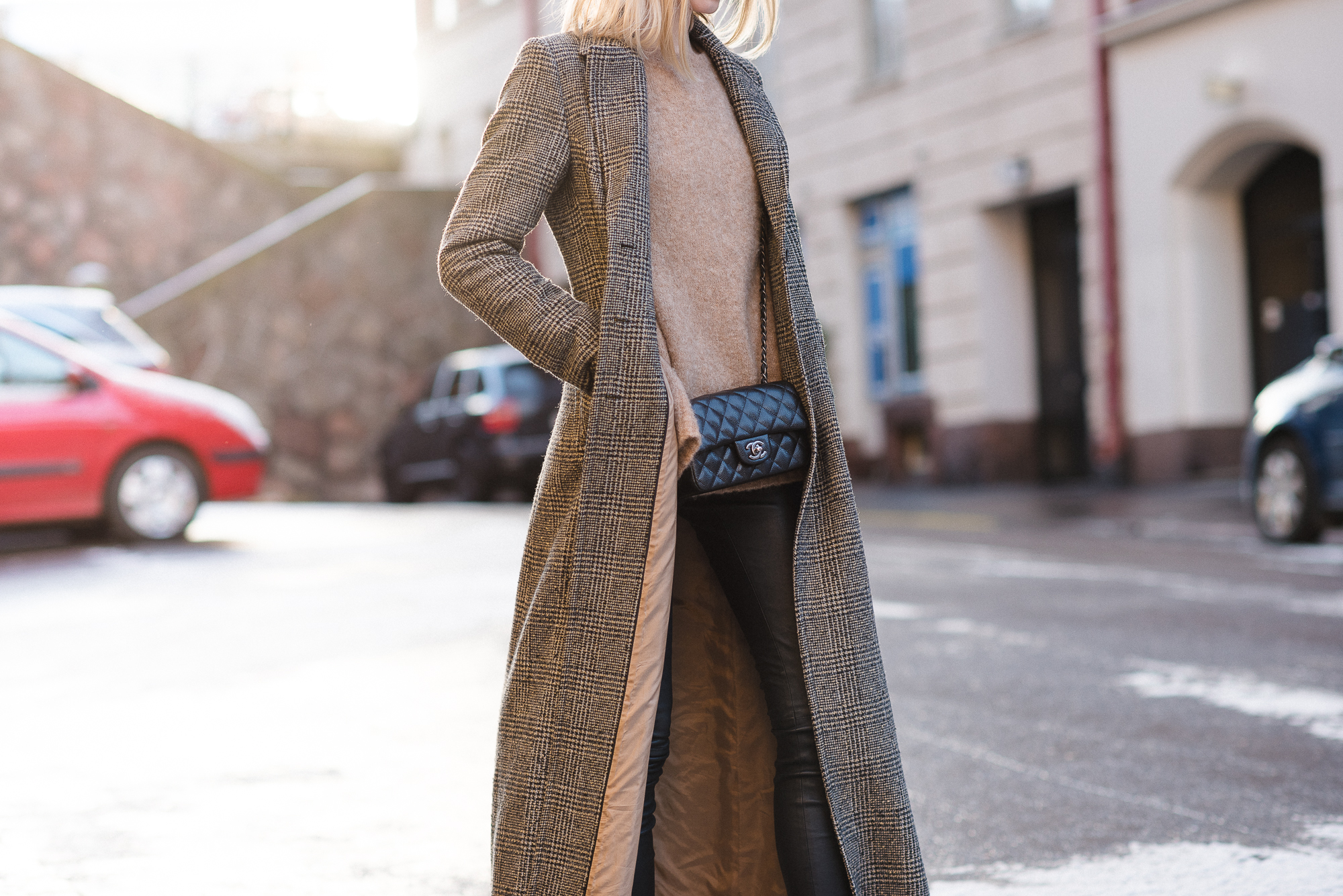 Coat/ Andiata* (similar here*)
Knit / Andiata (similar here*)
Trousers / Andiata (similar here*)
Boots / Zara
Bag / Chanel
*Commercial links/Gifted.