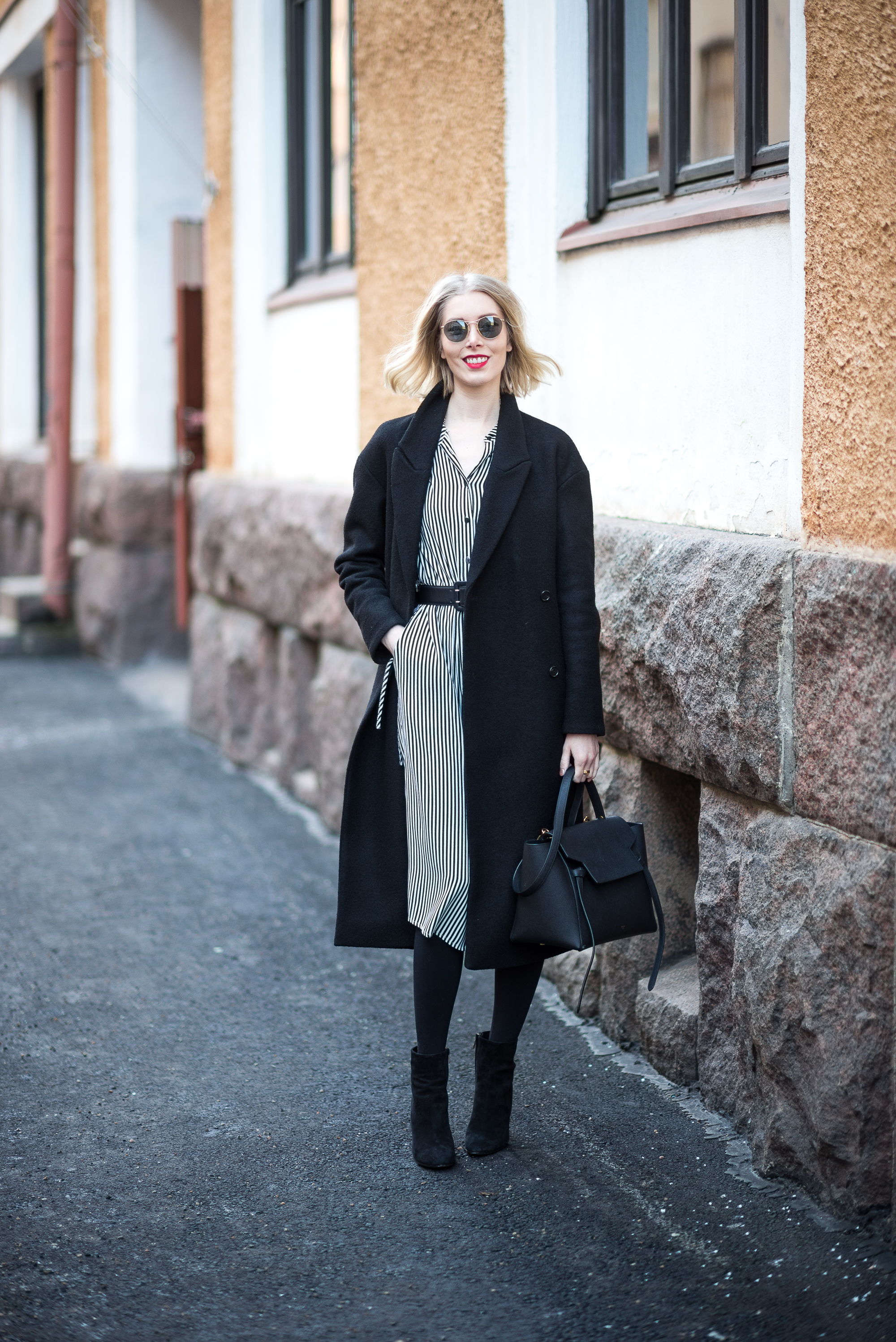 Eilen oli niin kaunis talvipäivä ja kylmyydestä huolimatta tuntui jotenkin ihanan keväiseltä. Kävelyllä kiinnitin huomiota siihen, että linnut lauloivat ja se ääni muistuttaa aina keväästä. Viime viikolla huomasin myös ensimmäistä kertaa aamulla sen, että oli huomattavasti valoisempaa kuin aikaisemmin. Pimeimmän vuodenajan jälkeen eilisen kaltaiset aurinkoiset päivät ovat kyllä erittäin tervetulleita ja odotettuja!
Raidat kuuluvat meikäläisen kevätgarderobiin ja Sofian innoittamana kävin ostamassa tämän tunikamekon. Ideana oli käyttää sitä Dubaissa bikinien päällä, mutta se olikin niin ihana, että testasin miten se taipuu ihan kunnon mekkona tähän aikaan vuodesta ja hyvinhän se taipuu! Mekon päälle heitin COS:in villakangastakin ja jätin siitä sen vyön pois. Mielestäni koko takki näyttää ihan erilaiselta ilman sitä. Huomattavasti maskuliinisemmalta, mutta tykkään!
Tänään sitten taas uuteen työviikkoon – energistä sellaista kaikille!
Yesterday the weather was beautiful, but very cold in Helsinki. Despite the -10 degrees, it almost felt spring-like as the birds were singing and the sky was blue. Last week I also noticed for the first time that the mornings are slowly getting lighter. After the darkest season sunny days are more than welcome!
Stripes are something that I consider to be perfect for spring and this tunic dress is something I bought Dubai in mind. I can see myself sitting by the pool (in the shade of course) wearing this over my bikini. I also wanted to see if it would work with tights during the winter season and I think it works just fine. Especially when accessorized with a belt and a wool coat. This coat is the one from COS, but I left out the belt and it looks like a completely different coat don't you think? Way more masculine, but I like it!
Today is a start of another work week (yet again), so I wish you a great one!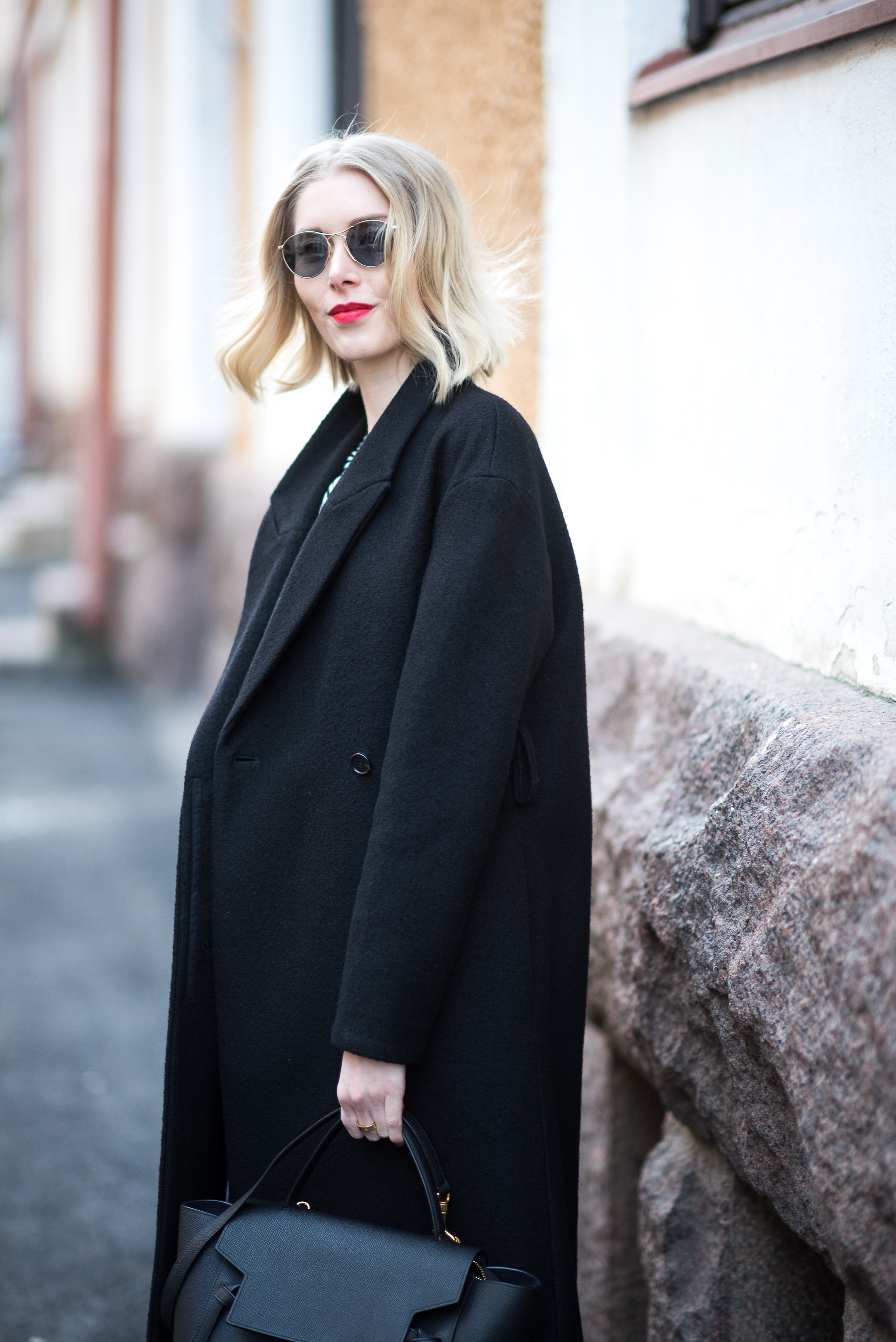 Photos/Thomas D.
Coat / COS (similar here*)
Dress / Kappahl (similar here*)
Belt / & Other Stories (similar here*)
Boots / & Other Stories (similar here*)
Sunnies / Vintage Luxottica
Ring / Cartier
Bag / Céline
*Commercial links/Mainoslinkkejä.