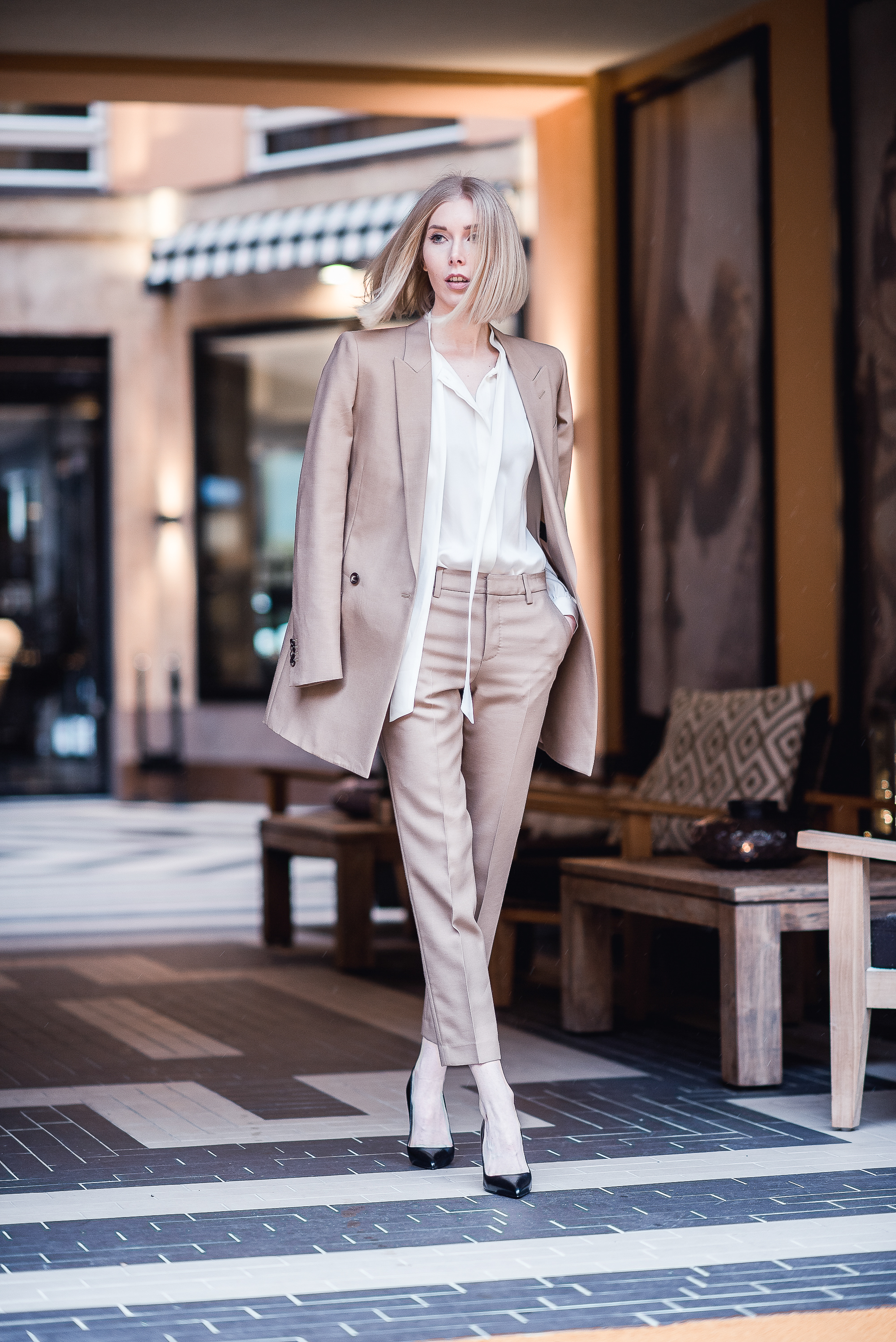 Housupuvut naisilla – kyllä vai ei? Oma kantani on niin selvä, että sitä ei tarvitse erikseen sanoa, sillä tiedätte, että housupuku on aina ensisijainen valintani. Mekot ja hameet ovat kauniita, mutta hyvin istuvassa puvussa on vain sitä jotain. Tunnen oloni puvussa huomattavasti itsevarmemmaksi, kuin mekossa tai hameessa. Olen täälläkin joskus kertonut, että äitini on suosinut housupukuja niin kauan kuin muistan, joten sillä on varmasti ollut vaikutusta asiaan.
Löysin hiljattain merkin, johon ihastuin palavasti ja sieltä löytyy mitä täydellisempiä housupukuja. Suistudion mallisto on sellainen josta voisin tilata ihan kaiken. Siis oikeasti kaiken! Poikaystäväni on Suit Supplyn asiakas ja Suistudio on saman firman vastine naisille. Ja mikä upea vastine se onkaan! Kirosin hetken, että löysin koko merkin, sillä laitoin heti tilaukseen muutaman jutun, kuten tämän kamelin värisen puvun. Merkin kaikki vaatteet ovat ylellisistä materiaaleista ja leikkaukset ihan viimeiseen asti mietittyjä! Sanoisin, että tässä on merkki jossa on mitä parhain hinta-laatusuhde. Tilasin myös kevääksi yhden takin ja heti kun ilmat lämpenevät niin pääsen näyttämään sen teille! Suistudion sivuille pääsette tästä.
Ihanaa maanantaita kaikille!
Women in suits – yes or no? For me it's a definite YES! I've always loved suits way more than dresses or skirts and think a perfectly fitting suit has it's magic. I feel confident in a suit and it fits my personality in the best way. I think a suit can look very feminine, so I don't think it's a masculine choice at all. My mom used to wear suits to parties when I was young, so I guess she influenced me as well!
I recently discovered a brand, that I fell in love with deeply. Suistudio has the most perfect suit selection and actually the entire collection is something I would wear. Very rare to find a brand that I see myself wearing all day everyday! The material choices are perfect and the cuts are amazing. This brand offers a great value for your money, so if you're not yet familiar with Suistudio's selection, you should check it out here.
Have a great week everyone!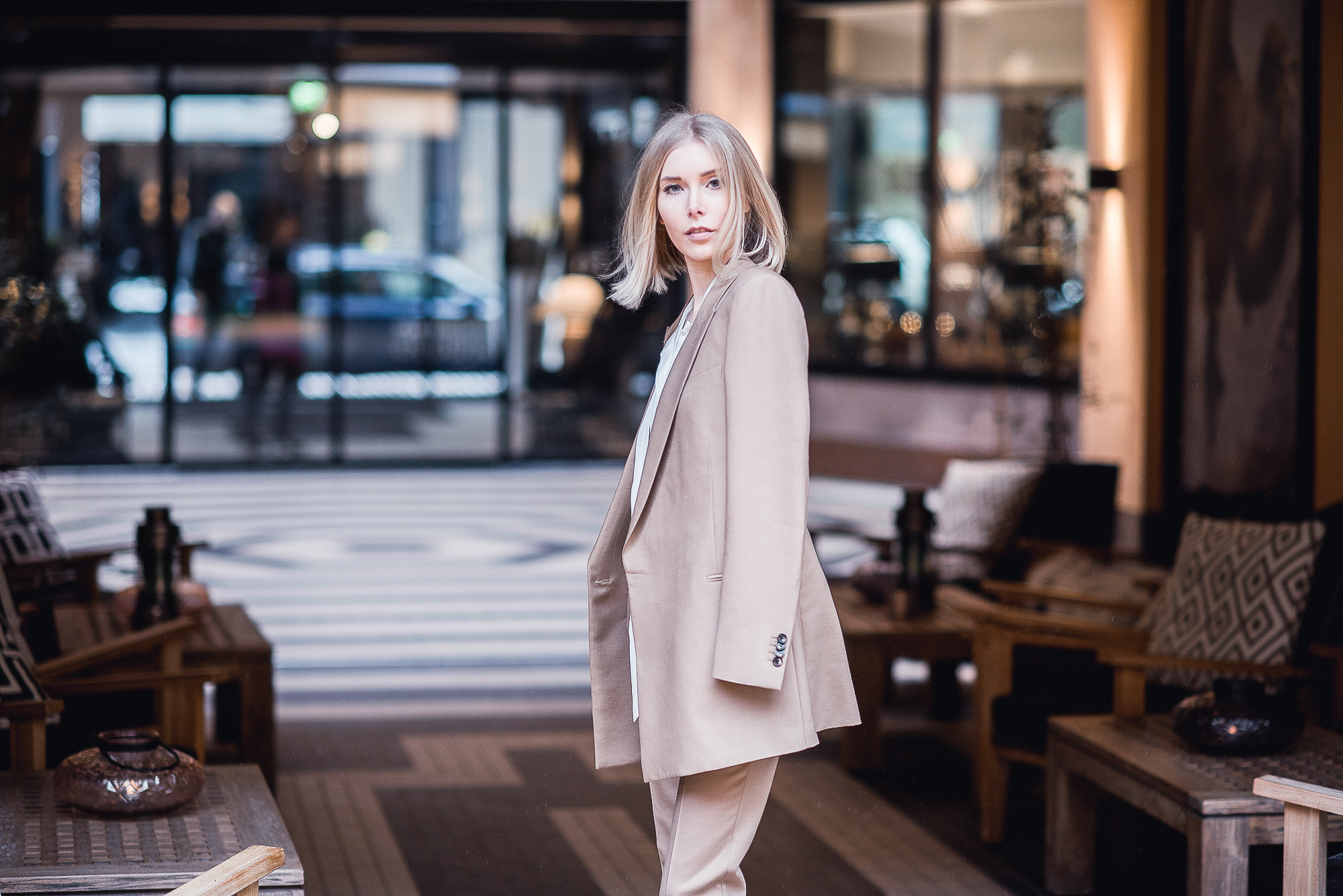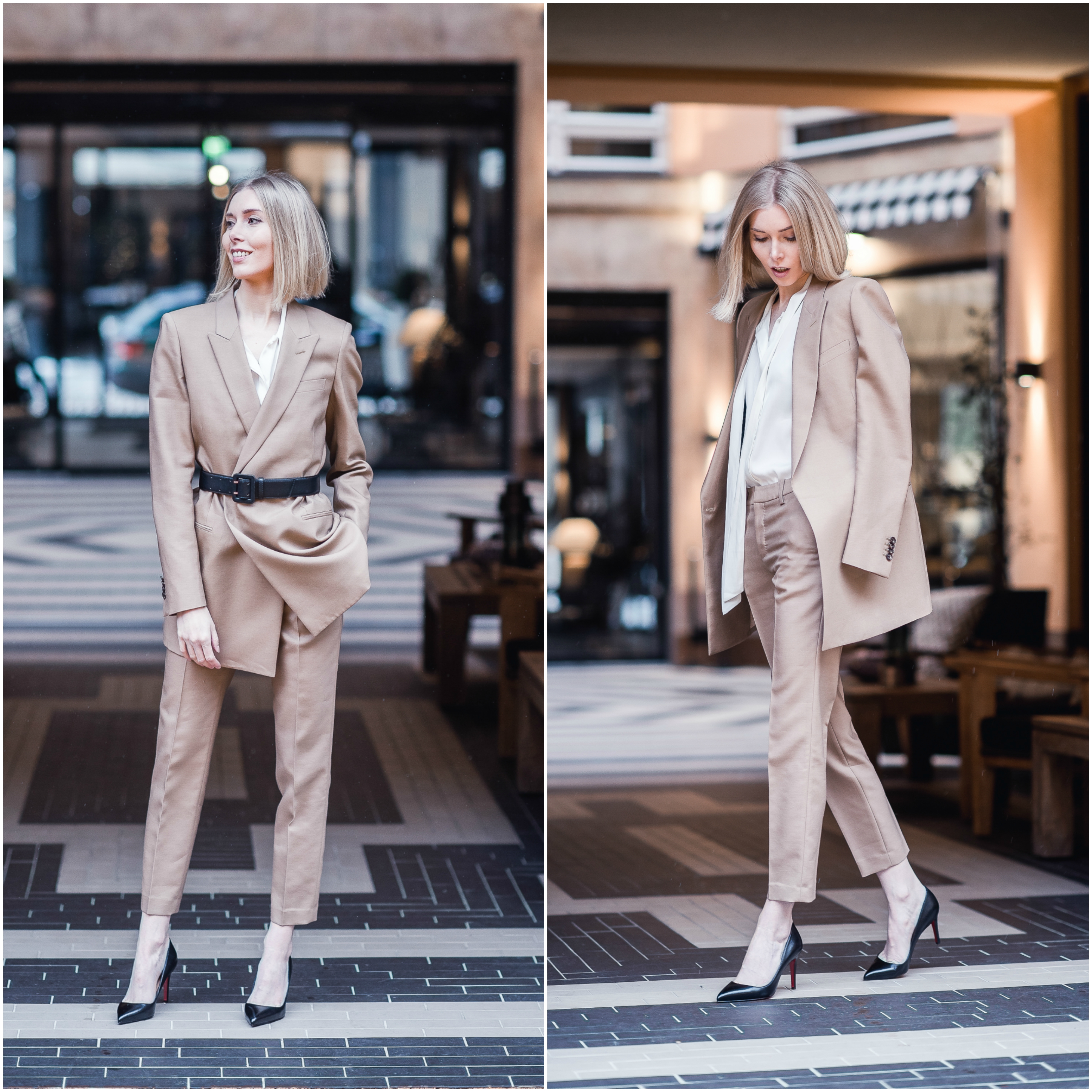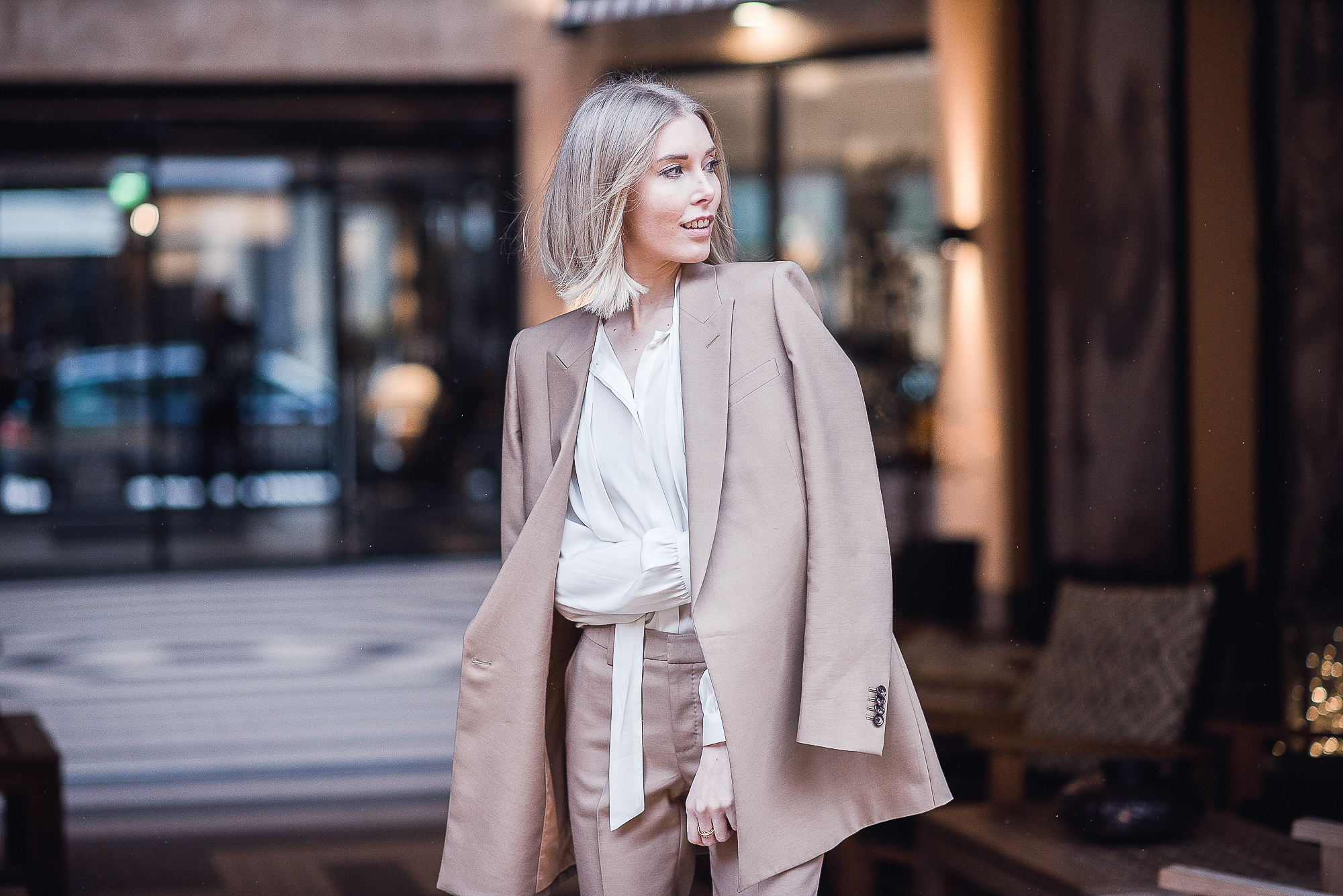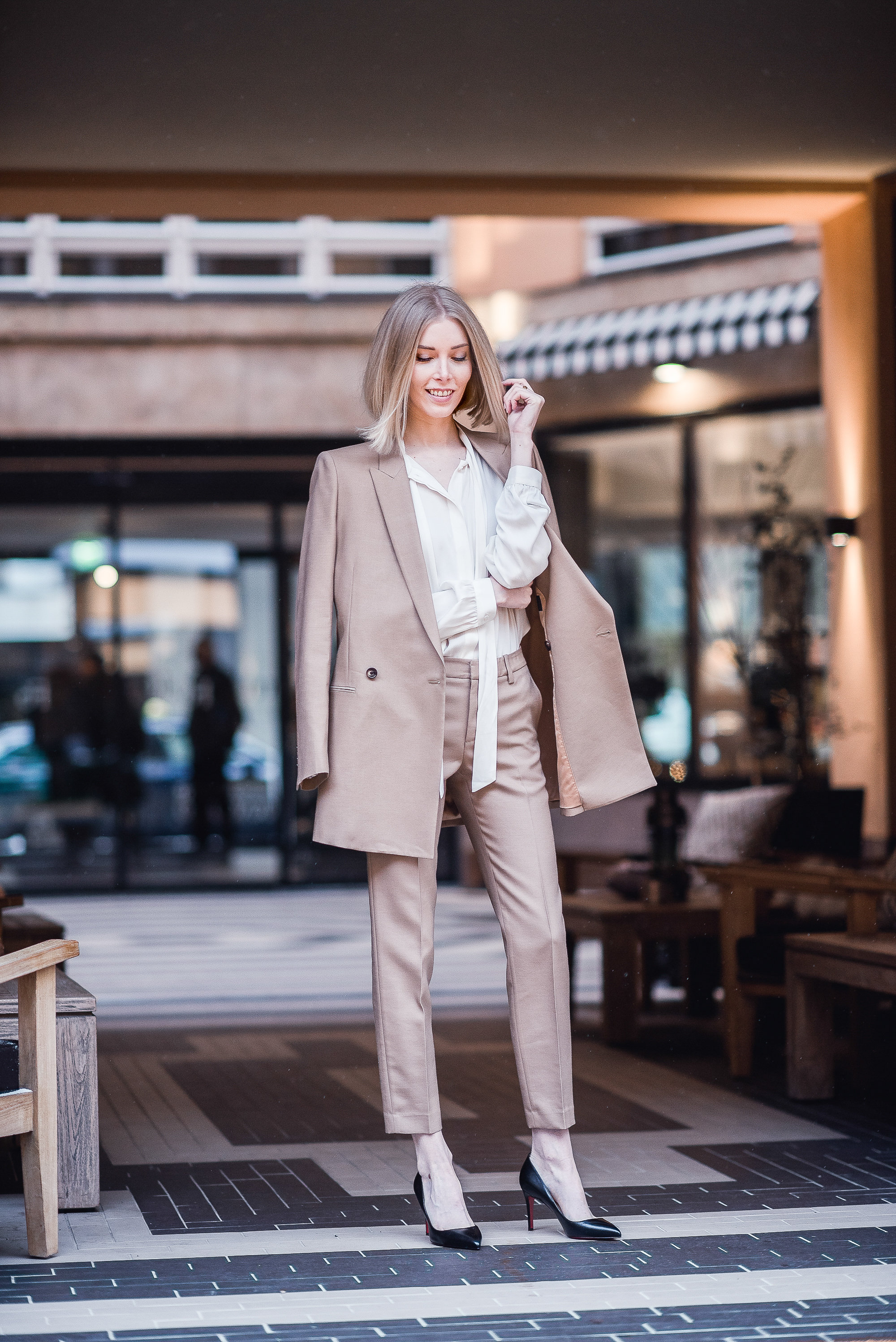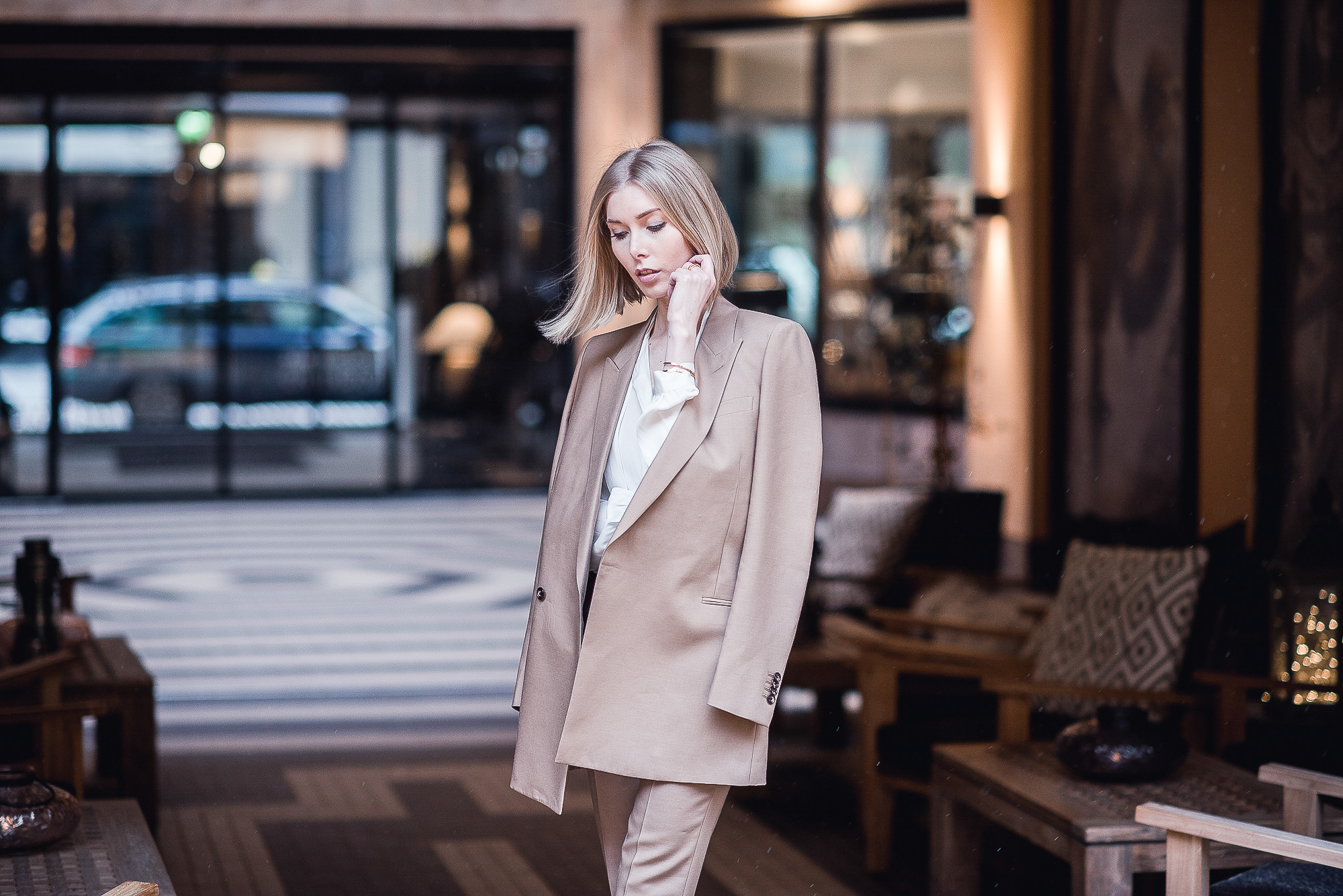 Photos/Thomas Location / Hotel F6
Suit / Suistudio
Silk blouse / Andiata*
Heels / Christian Louboutin
Belt / & Other Stories
*Gifted.