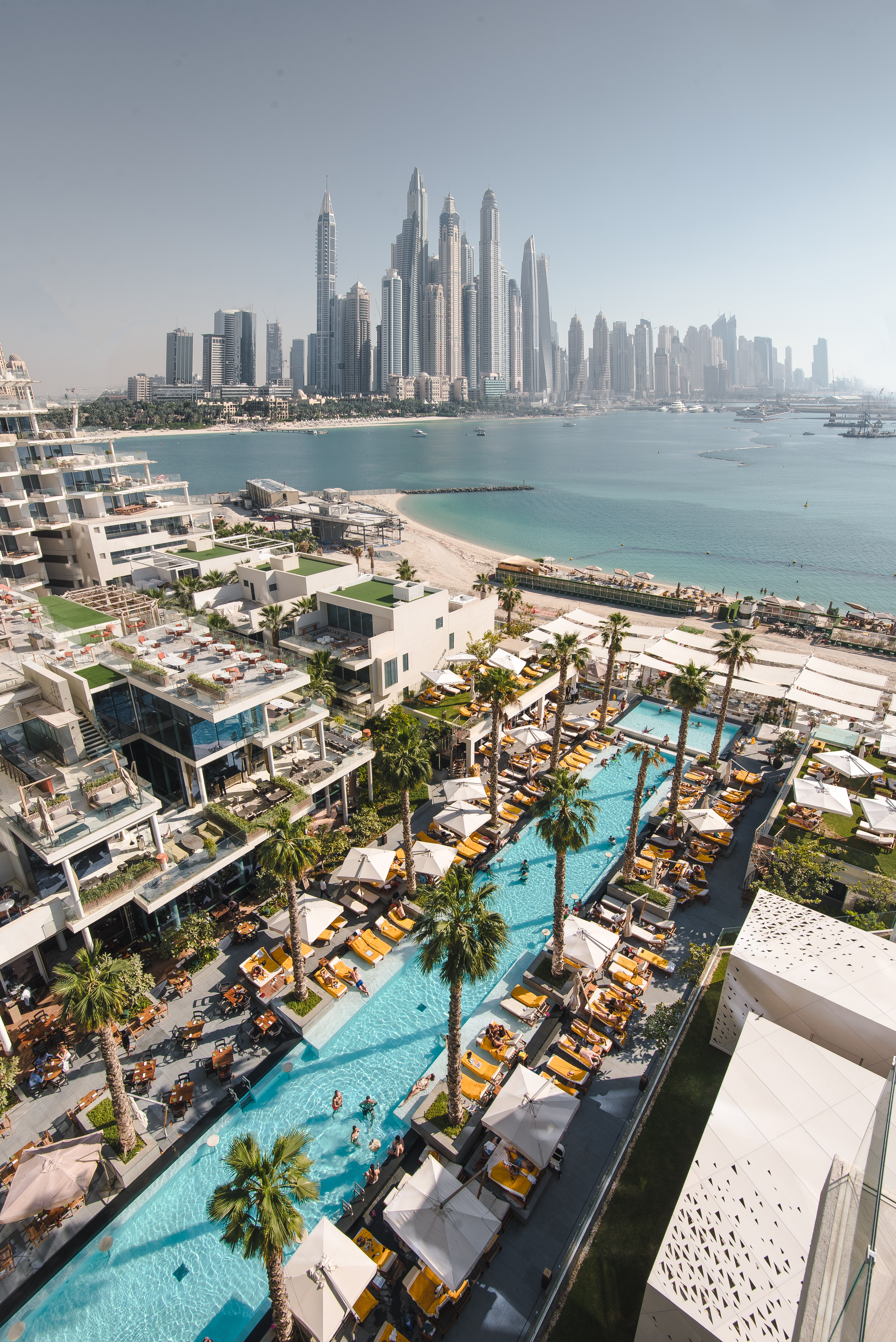 Lomamme toinen puolikas alkoi tänään, kun saavuimme aamupäivällä Dubaihin. Matka Abu Dhabista taittui hetkessä (maailman suorinta moottoritietä pitkin) ja kun pääsimme huoneeseen, niin näkymä ei ainakaan hävinnyt meidän Abu Dhabin näkymälle! Plussaa vielä ihanasta parvekkeesta, jossa on kiva rentoutua ja nauttia lasi viiniä ennen illallista. Dubai on muuttunut paljon sitten viime vierailun ja täällä rakennetaan vieläkin yhtä paljon kuin viimeksi, ellei jopa enemmän. Saavatkohan he tätä kaupunkia koskaan valmiiksi? Dubai on huomattavasti hektisempi verrattuna Abu Dhabiin ja tämä meidän hotelli on kunnon party hotel, josta tulee mieleen Monaco tai Miami. Upea kylläkin ja näistä näkymistä ja tunnelmasta ei voi muuta kuin nauttia!
Nyt lähdetään käymään Mall of Emiratesissa ja sen jälkeen illalliselle suomalaisen ystävämme Julian kanssa (tunnelmaan pääsette mukaan IG Storiesin kautta ja Instasta minut löytää @styleplaza). Hyvää keskiviikkoa kaikille!
The second part of our holiday starts now and today we arrived to Dubai. The drive from Abu Dhabi took just over an hour, as it's basically one straight highway all the way here. Once we arrived to our hotel room, we were impressed with the view! Perfect mix of the sea and city view. Now we are relaxing on our balcony and soon we are heading to Mall of Emirates for a little tour. In the evening we are then going to meet up with our friend for dinner!
Have a great Wednesday everyone!