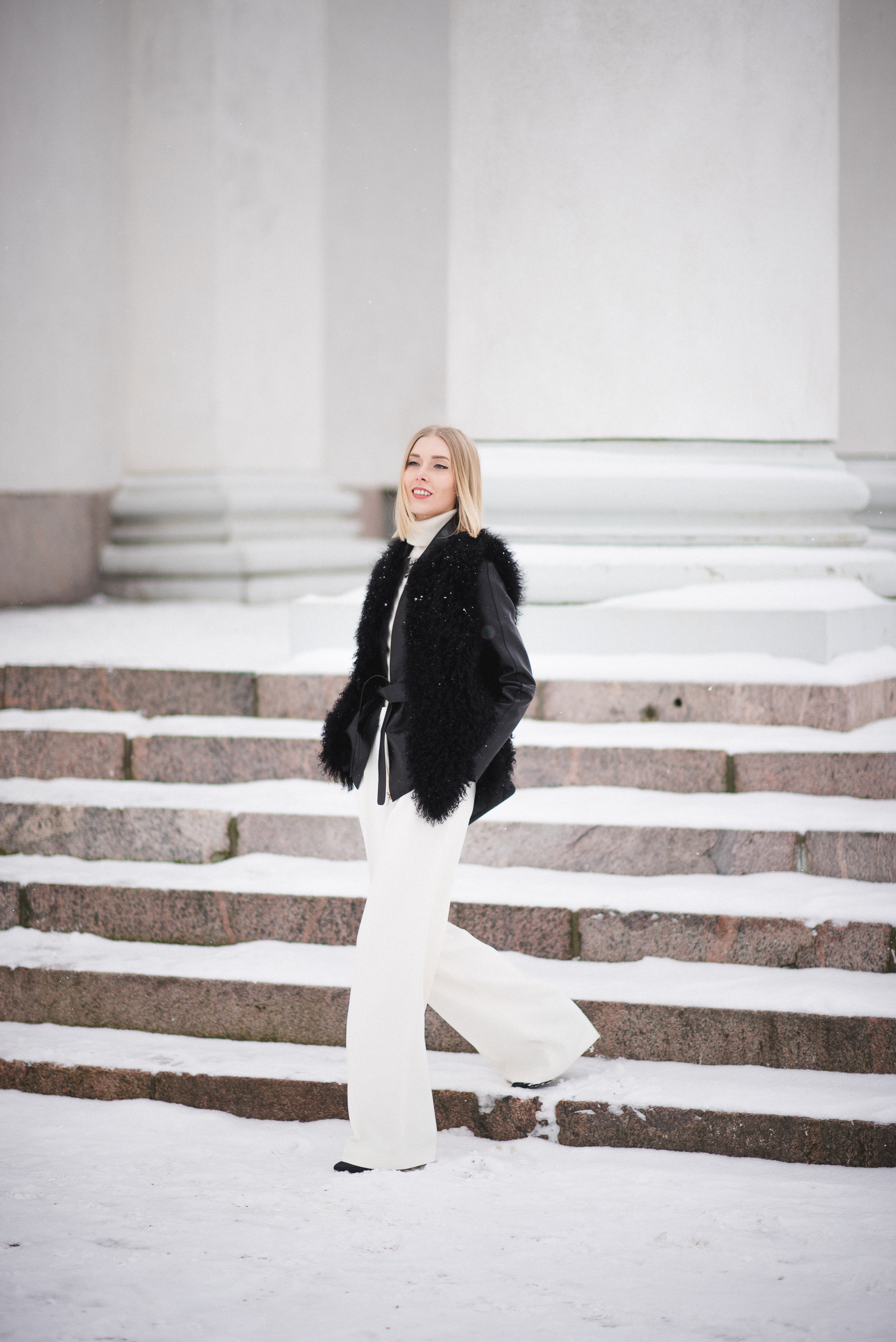 Uskon ja toivon, että nämä ovat viimeiset asukuvat lumen keskellä ennen seuraavaa talvea. Hassua edes julkaista näitä ottaen huomioon, että kevät on nyt todella saapunut Helsinkiin. Kävelin eilen puoli yhdeksän maissa joogasta kotiin ja oli ihan uskomatonta, että oli vielä valoisaa siihen aikaan. En muista, että viime vuonna kevät olisi ollut näin kaunis, mutta toisaalta vuosi sitten muutettiin Espoosta keskustaan, joten siinä meni kyllä moni muukin asia ohi.
Perjantai on taas täällä ja huomenna meillä on suunnitelmissa nauttia auringosta koko päivä – ulkoilua ja aurinkoa, kuulostaa täydelliseltä! Ihanaa viikonloppua kaikille!
I hope that these are the last outfit pictures with snow in the background until next winter. It's weird to even publish these, as this week the weather has been so good. Yesterday I walked back home from yoga around 8.30pm and it was still light outside. So amazing! I don't remember last spring being so sunny and warm, but then again we moved to Helsinki around this time, so I guess I was too occupied to notice the weather, heh.
It's Friday again and tomorrow we are planning to benefit from the great weather by spending as much time outdoors as possible. I hope you have something fun planned as well – have a great weekend everyone!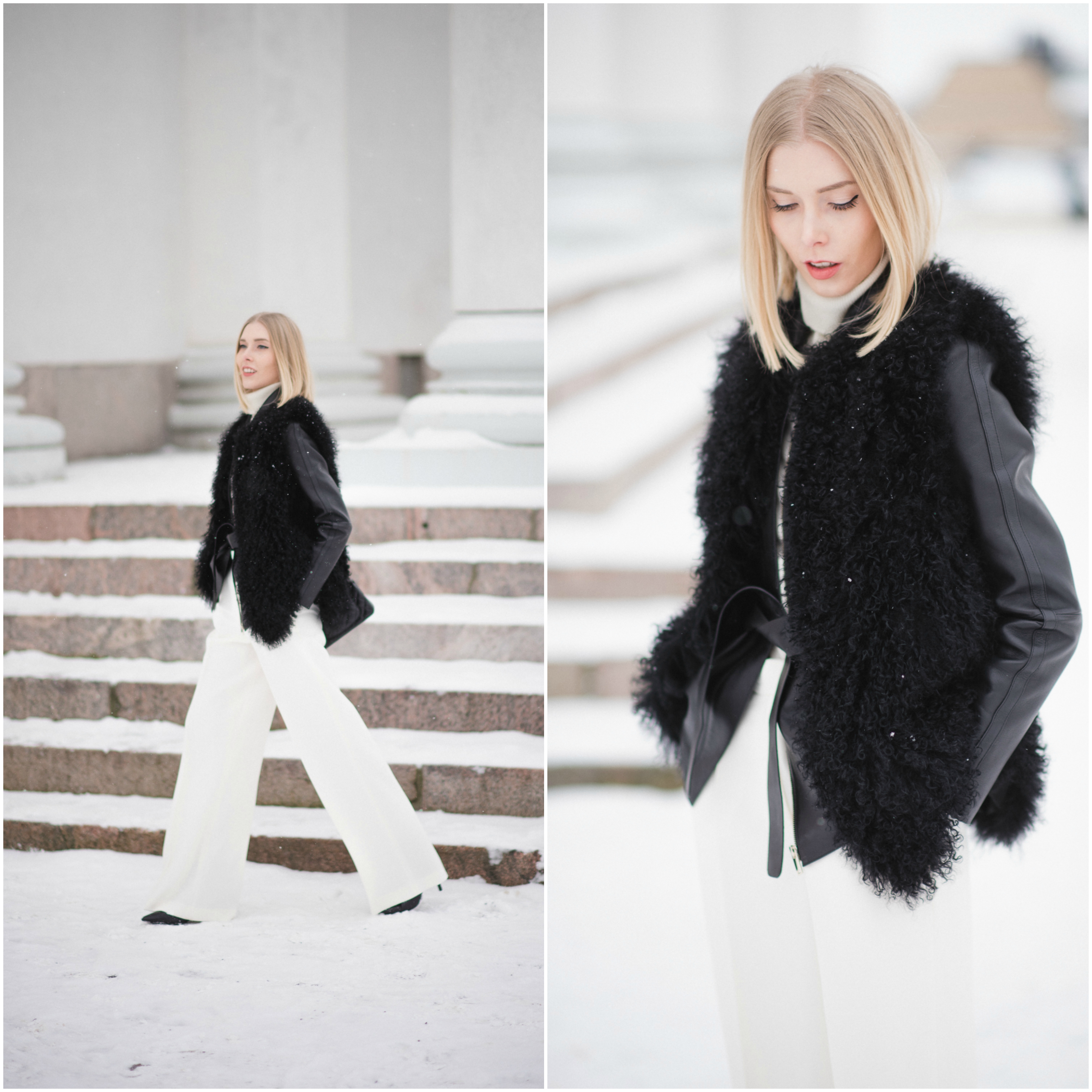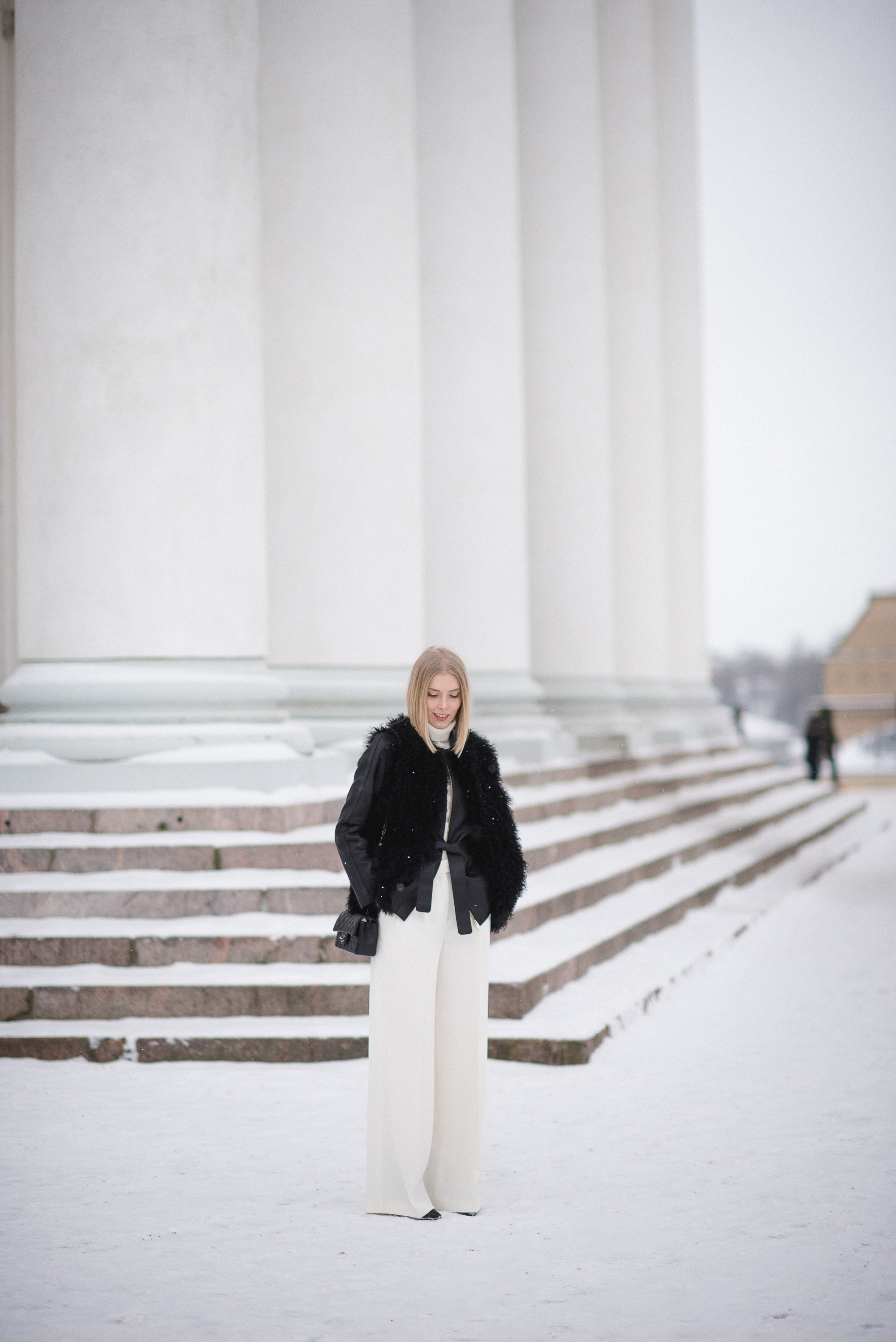 Photos /Thomas D.
Vest / Stand*
Leather jacket / Massimo Dutti (similar here*)
Trousers / Andiata (similar here*)
Boots / & Other Stories (similar here*)
Bag / Chanel
*Commercial links/Mainoslinkkejä.