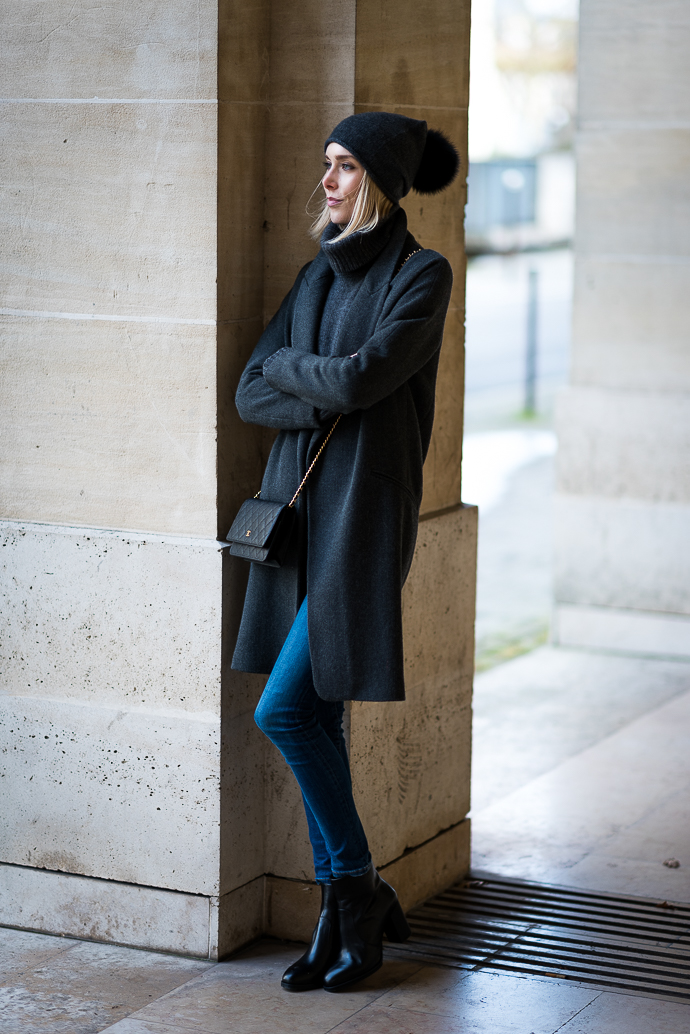 Joskus asukuvia ottaessa ei kuvattavana oleminen kiinnosta pätkääkään. Oma naama, asu ja lähes kaikki ottavat päähän. Yritä siinä sitten olla kuvattavana, heh. Viikonloppuna näitä kuvia ottaessa itselläni oli juuri sellainen fiilis ja piti melkein hammasta purren saada kuvat pakettiin. Talvella asukuvia on vaikeampi saada (pimeys tulee jo ennen kuin poikaystäväni pääsee töistä kotiin), joten jokaista mahdollisuutta on pakko käyttää. En tiedä huomaatteko te näistä kuvista tätä nihkeätä fiilistä, mutta itse ainakin huomaan, heh. Harmi, että kuvat uuden laukkuni kanssa eivät ole mieleeni, mutta välillä näin!
Asussani on kyllä jotain muutakin uutta, nimittäin nämä korolliset nilkkurit. Bongasin ne NAP:in alesta hyvään hintaan ja nämä ovat täydelliset arkikengät! Korko on juuri sopiva ja lestin ansiosta näillä jaksaa kävellä koko päivän. Uskon, että näistä tulee yhdet tämän talven käytetyimmistä kengistäni.
Hyvää maanantaita kaikille!
Sometimes I don't feel like taking pictures at all. I'm not feeling my outfit, my hair or my face heh. Unfortunately every picture counts (especially during winter time), so I always have to jump on the opportunity to shoot, so I have to get it together (for the duration of the pics at least, heh). This weekend I wasn't feeling it at all and I was probably the worst person to shoot (sorry babe!). I can tell that I wasn't into it just by looking at these pics, but I hope it's not so obvious for you guys. Sometimes working isn't that much fun, but that's just part of life!
At least I got to wear my new Chanel for the first time outdoors, as well as my new ankle boots. I found the boots on NAP's sale and these are the perfect everyday boots. The heels is manageable and the fit is great. I'm sure these will get a lot of use this winter!
Happy Monday everyone!
Coat / Zara (similar here*)

Knit / Joseph (similar here*)

Jeans / Zara (similar here*)

Beanie / Balmuir
Bag / Chanel
Boots / Tod's (similar here* and here*)

Ring / Cartier
Bracelets / Saint Laurent and & Other Stories
*Mainoslinkkejä.