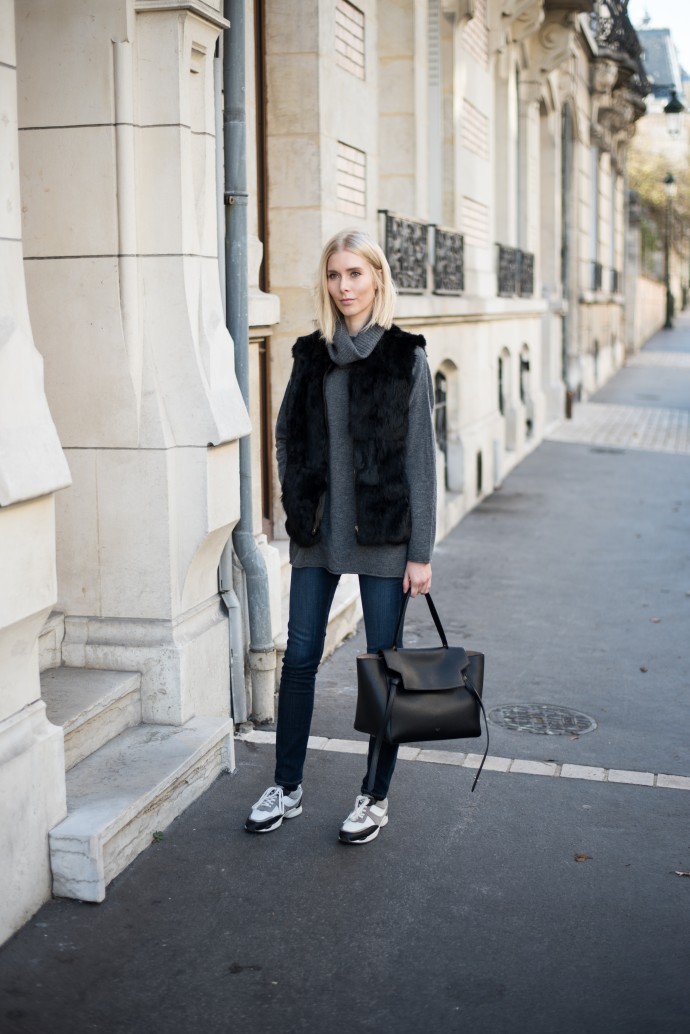 Tämä viikko on mennyt vähän kuin sumussa. Tuntuu, että viime perjantain jälkeen niin moni asia on muuttunut, mutta silti kaikki on kuten ennenkin. Outo tunne. Viikonloppu on kuitenkin taas jälleen kerran edessä ja uskon, että moni ranskalainen kirii univelkojaan. Sama myös täällä. Viikonloppu menee siis rentoutuessa, nukkuessa ja ensi viikon kokeisiin valmistautuessa. Univelkoja on hyvä kiriä myös sen vuoksi, että ensi viikonloppuna juhlitaan poikaystäväni syntymäpäiviä ja silloin ei nukuta, heh. Unta siis varastoon!
Luulen, että kuljen tässä rennossa asussa nämä seuraavat kaksi päivää, sillä se on mukavuudeltaan ihan ykkönen. Asu on kuitenkin kaupunkikestävä, joten tyylikkyydestä ei tarvitse tinkiä. Aikamoinen win-win tilanne vai mitä, heh?
Bon week-end à tous!
I can hardly remember anything from this week – it went by in an instant. I feel that so many things have changed since last Friday and yet, everything is the same. It's a weird feeling. Nevertheless, Friday is here yet again and I think many people are happy to get a short break to catch up on sleep and relax. I'm quite sure none of us slept that well last weekend, so now it's time to get some energy back. 
I think I'm going to wear this exact same outfit for the next two days, as it's super comfortable, yet chic enough for the city. A real win-win situation, don't you think heh?
Bon week-end à tous!
Fur vest / MJM (here*)
Knit / Andiata (Gifted)

Jeans / Mother (similar here*)
Sneakers / Zara (similar here*)

Bag / Céline
*Mainoslinkkejä.
Save