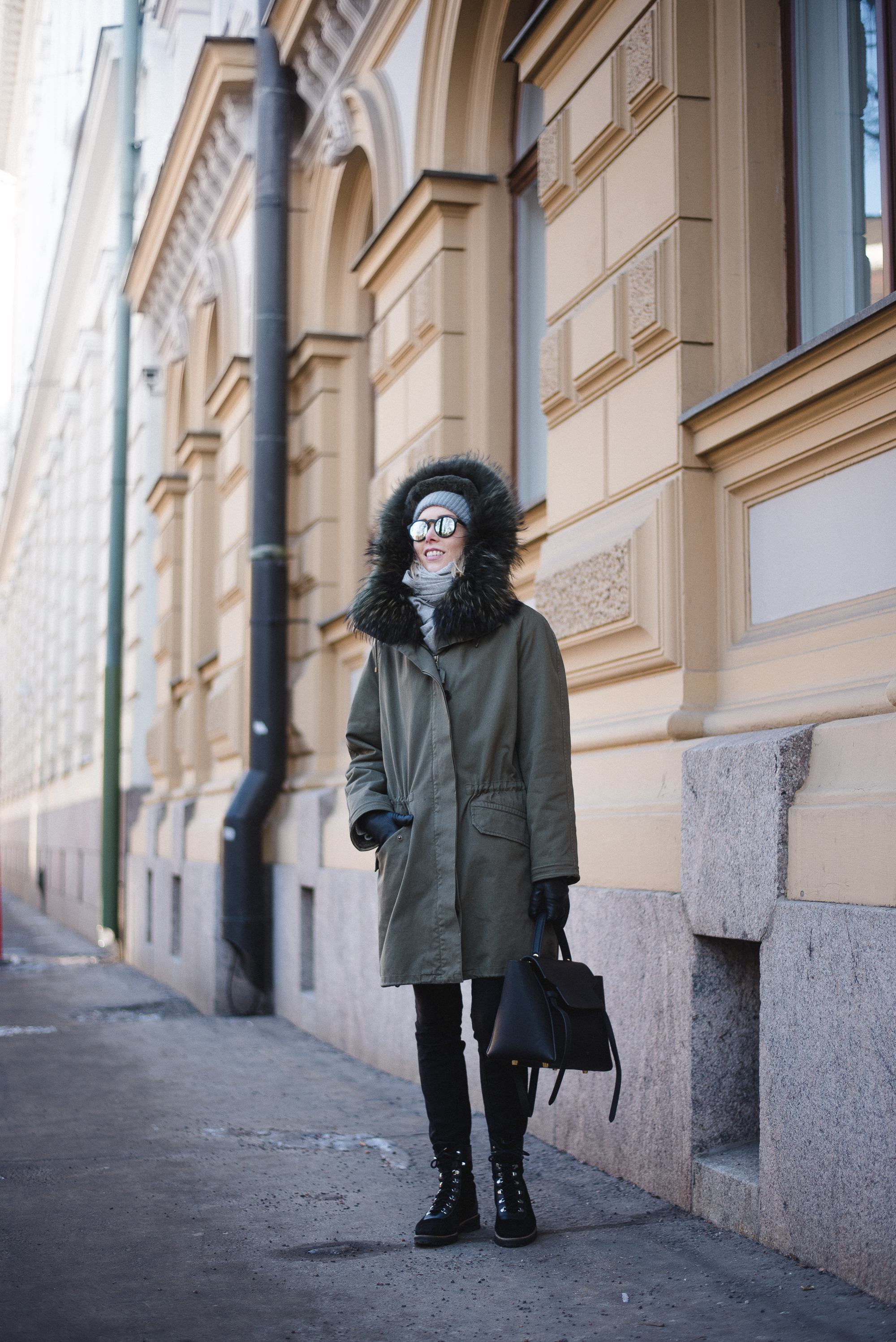 Tällä viikolla on ollut kunnon arktinen tunnelma! Ennen ulko-oven avaamista on pitänyt hengittää syvään, mutta aurinko on sentään tuonut vähän lohtua. Onhan se ihanaa, että aurinkolaseille on käyttöä, vaikka ulkona ei pitkiä aikoja mielellään olekaan. Onneksi viikonlopuksi kova pakkanen hellittää ja -8 ei kuulosta enää yhtään pahalta. Meillä on suunnitelmissa nauttia ulko-ilmasta ja valosta! Ajattelimme myös pitkästä aikaa tehdä raclettea, joka on lempiherkkuni aina talvisin.
Aurinkoista viikonloppua kaikille!
This week it's been freezing cold and by cold I mean -20 degrees. In these temperatures you don't want to spend any extra time outside, so I've been planning my life so that I haven't had to walk long distances. But if something positive, it's that we have enjoyed amazing sunny days! I'm so happy for these new sunnies, as I've been able to use them a lot. This weekend it's only going to be -8, so our plan is to walk on the sea and enjoy the sunny days! We are also making raclette, which is my absolute favorite winter food.
Have a great weekend everyone!
Parka / Yves Salomon
Trousers / Zara
Boots / H&M
Sunnies / Le Specs (Sofinah)
Scarf / Balmuir*
Gloves / Balmuir
Bag / Céline
*Commercial links/Gifted.