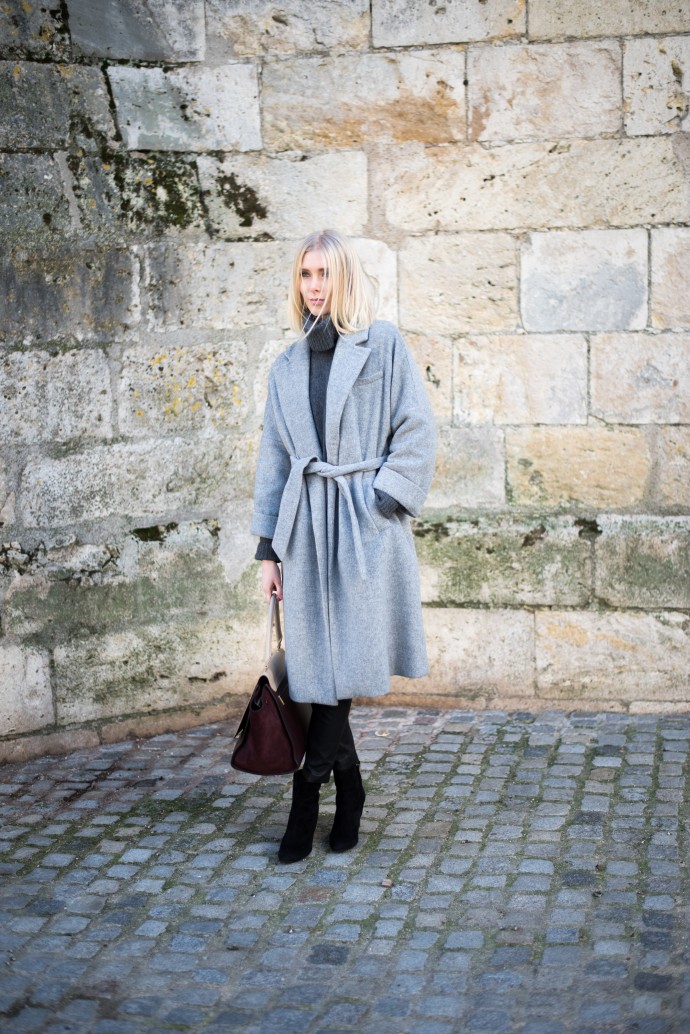 Havahduin eilen siihen, että aatto on jo melkein viikon kuluttua! Onneksi olen hankkinut jo lähes kaikki lahjat, joten nyt voin ryhtyä parhaaseen osuuteen, eli pakkaushommiin. Ei siis muuta kuin tonttupaja pystyyn! Rakastan paketoida ja näpertää paketteja. Mielestäni kaunis paketti on jo puoli lahjaa ja tietenkin kivannäköinen paketti näyttää huomattavasti kauniimmalta kuusen alla.
Tässä asussa näkyvät taas nuo mokkanilkkurit ja tällä kertaa yhdistin ne nahkahousujen pariksi. Kova nahka ja pehmeä mokka on mielestäni kaunis pari! Väriä asuun tuo laukku, mutta muuten mennään tutulla harmaa-musta linjalla.
Pysykää muuten kuulolla, sillä vielä tänään julkistan Balmuirin lahjakortin voittajan, sekä jaan teille alennuskoodin merkin nettikauppaan. Palaillaan!
I cant' believe that Christmas Eve is almost here! I'm glad I've bought most of the presents as now the fun part can begin – wrapping them. I'm such a fan of wrapping presents, so I can't wait to get started! I think that a nicely packed gift is half the present. Plus they look way nicer under the Christmas tree!
In this outfit I combined these suede boots with leather pants. I love the combo of leather and suede. The perfect pair! The bags gives a little color to this otherwise (my usual) all grey/black look.
And stay tuned later today, as I'll reveal the winner of the Balmuir give-away, plus I'll give you a discount code to their online store!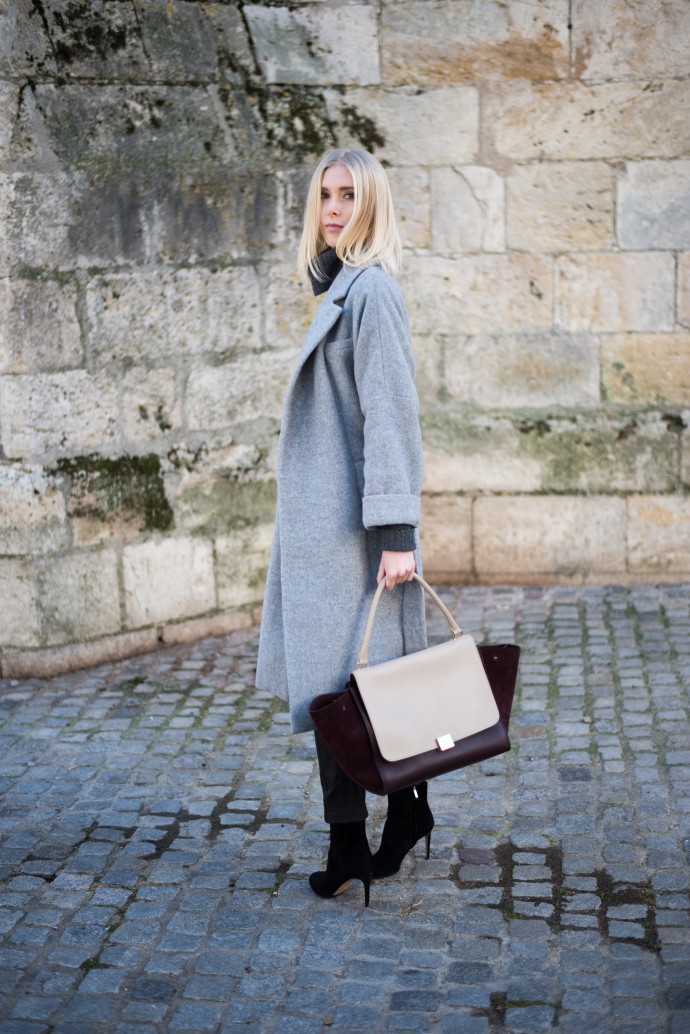 Coat / Zara
Knit / Joseph
Leather pants / H&M
Boots / & Other Stories
Bag / Céline