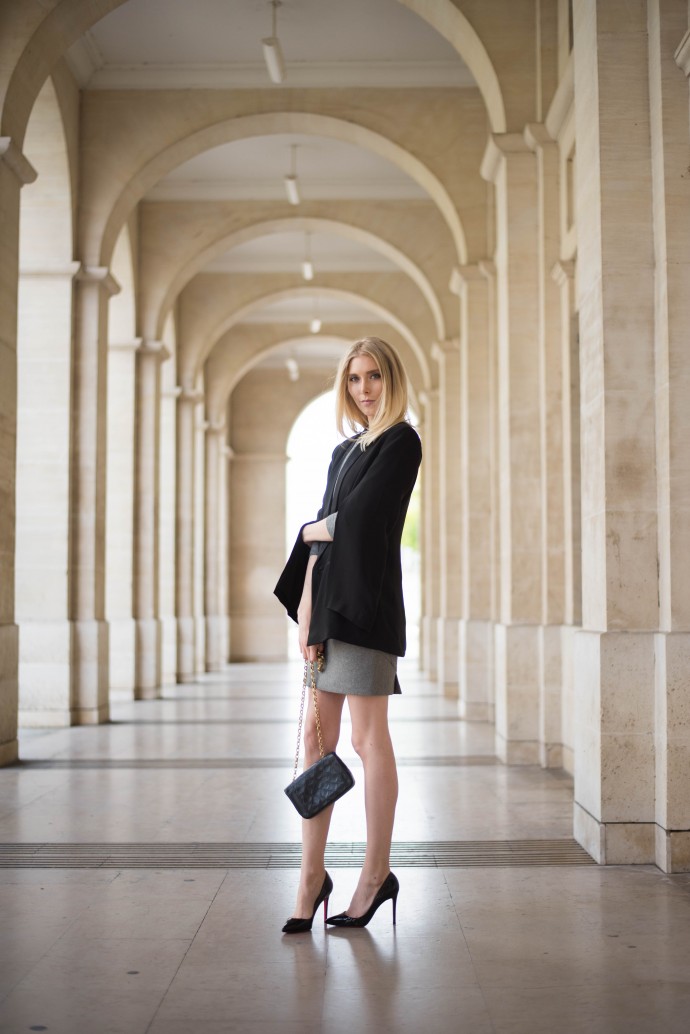 [dropcap custom_class="normal"]Tämä asu on ehkä paras osoitus juhlatyylistäni. Arkisten ja juhlavampien vaatteiden yhdistäminen on se juttuni. Tiukat banaaninutturat ja kotelomekot jätän suosiolla muille! Ravintola-illalliselle voin myös hyvin lähteä valkoisen kauluspaidan ja farkkujen kanssa. Siihen ei muuta tarvita kuin korkeat korot (tai miksei matalat kengät), huolettomat hiukset ja voilà. Hassua muuten miten aina välillä olemme poikaystäväni kanssa lähes samoin pukeutunueita. Joskus molemmat valitsevat sen valkoisen kauluspaidan ja farkut ja silloin toisen on kyllä vaihdettava ennenkuin kehtaamme lähteä koti-ovea pidemmälle, heh.[/dropcap]
Tänään nämä pitkät hiukset tulevat olemaan muisto vain, sillä suurinosa niistä jää Q Hairin lattialle. En malta odottaa! Kampaamokäynnin jälkeen on aina jotenkin uudestisyntynyt fiilis. Mikäköhän siinäkin on?
Hyvää loppuviikkoa kaikille!
This outfit represents well my evening style. I like mixing casual items with more dressy ones. Perfectly done buns and tight cocktail dresses are not my thing. For an evening out I can easily wear a white shirt and jeans combined with high heels and messy hair. It's funny that sometimes me and my boyfriend wear the same look – shirts and jeans, which always means that one of us has to change if we're going out together. Dressed intentionally identically is not really our thing, heh.

My long hair will only be a memory this evening as today I'm getting it cut. I can't wait! There's something magical about visiting a hairdresser. You always feel newborn afterwards. Don't you think?
Enjoy the rest of the week everyone!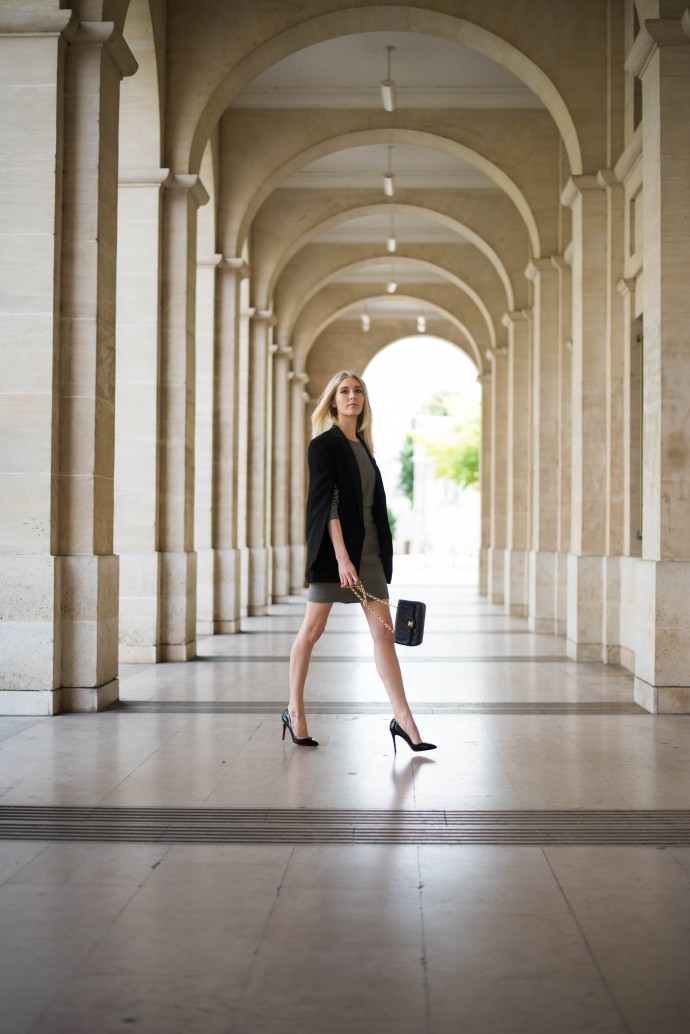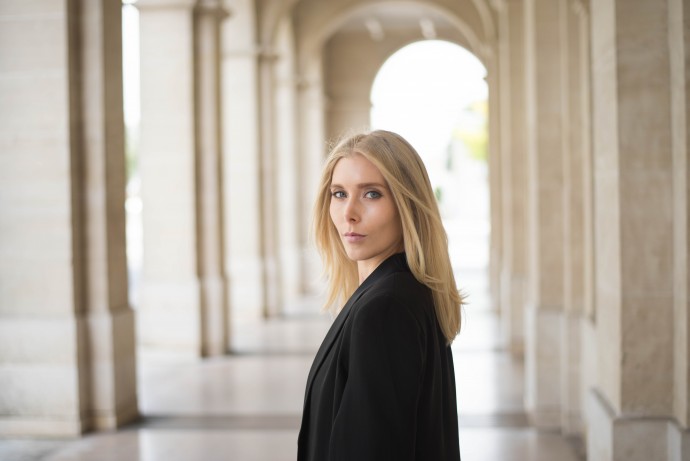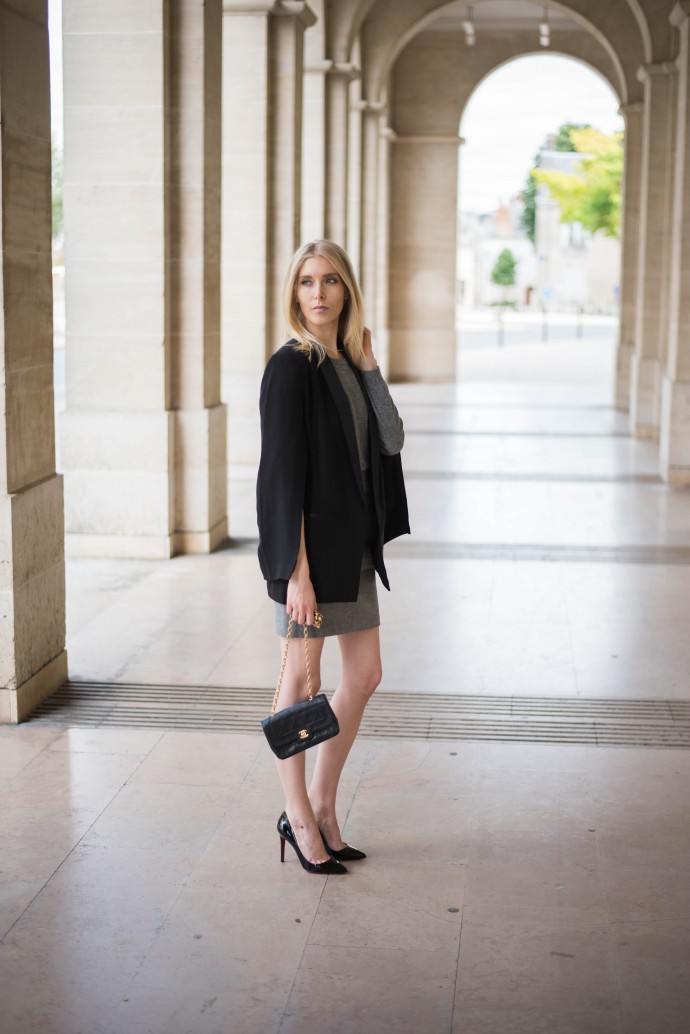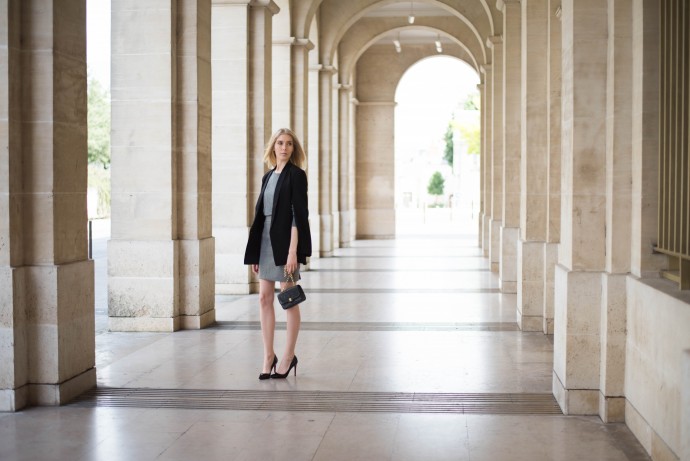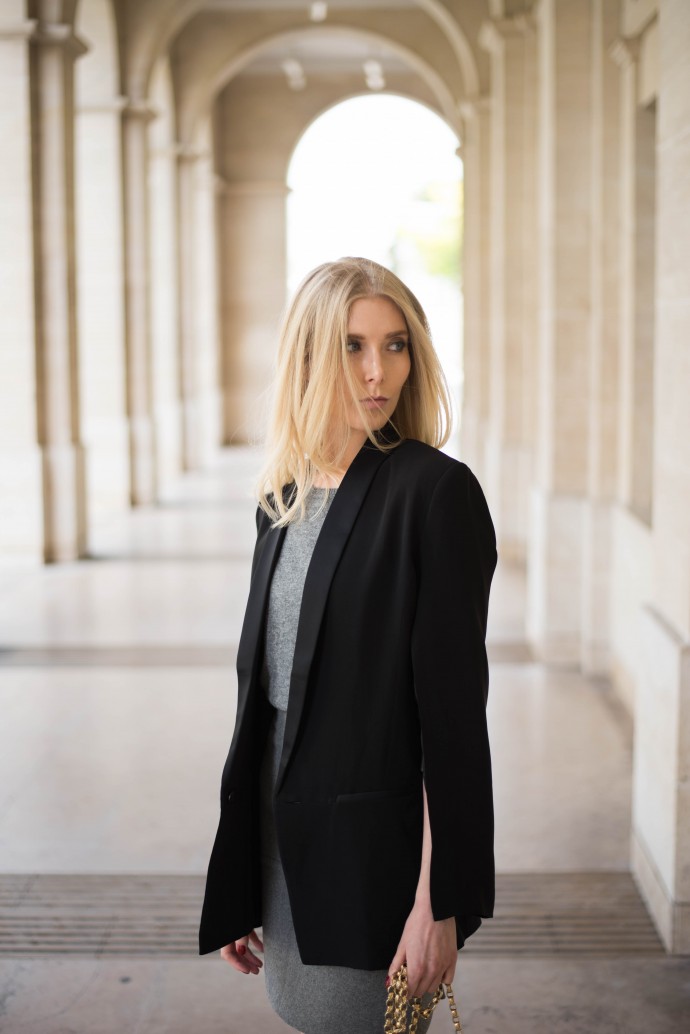 Blazer / H&M Conscious Collection
Skirt / T by Alexander Wang
Cashmere knit / H&M
Bag / Chanel
Heels / Christian Louboutin