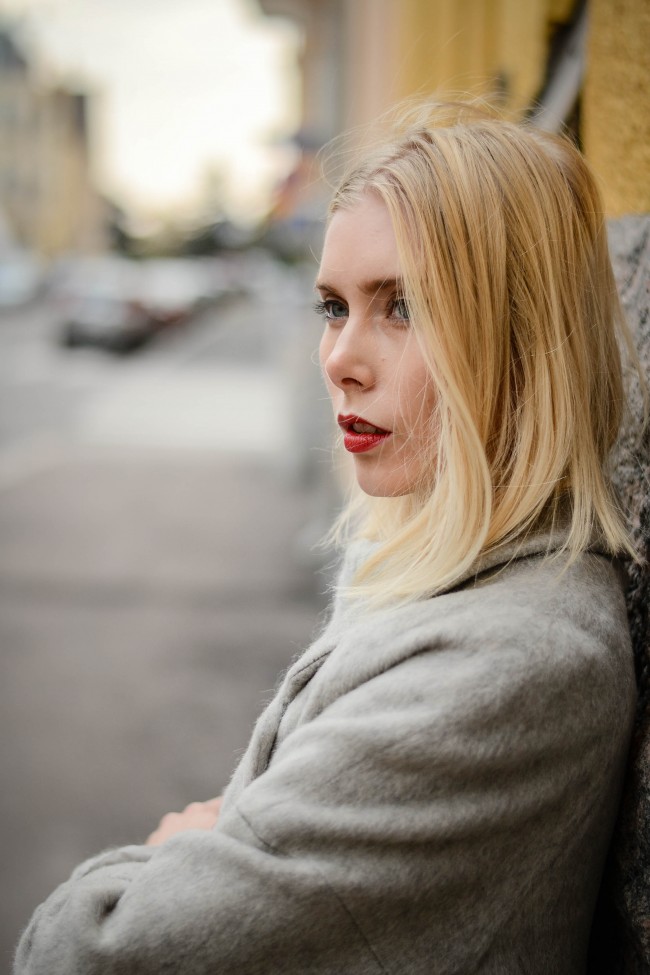 Helpoin tapa saada kasvoihin hieman väriä on käyttää huulirasvan sijaan punaista huulipunaa. Itse käytän tätä kikkaa lähinnä silloin kun ihossa on normaalia enemmän epäpuhtauksia (punaiset huulet vie huomion kätevästi pois näpyistä), mutta myös silloin kun iho kaipaa pientä piristettä. Varsinkin nyt syksyllä oma ihoni on niin vaalea ja hieman elottoman näköinen (täytyykin varata aika kosmetologille), että pieni väri ei ole ollenkaan pahitteeksi. Näillä punahuulilla onkin hyvä aloittaa viikonloppu (kuvassa itselläni on Chanel Rouge Coco #19). Bon week-end a tous!
Happy Friday everyone! I will be starting my weekend in this look. I rarely use red lipstick, but I should use it more often. It brings a pop of color to my skin (which is most of the time this pale) and is a great distraction when having some spots. Bon week-end a tous!
P.S. I am wearing Chanel's Rouge Coco #19 in this picture.