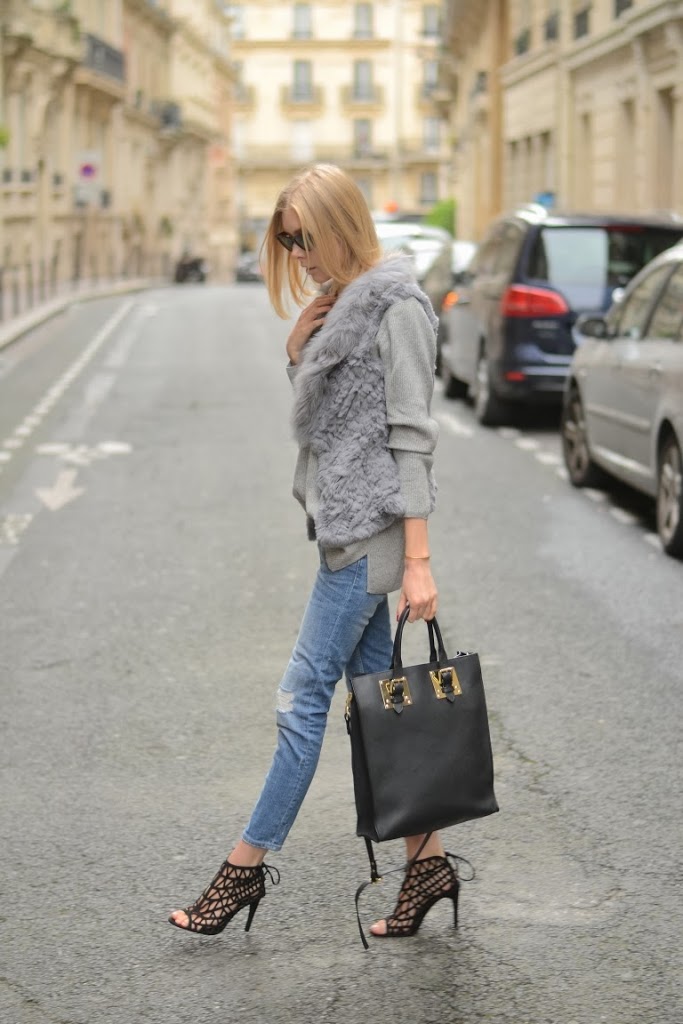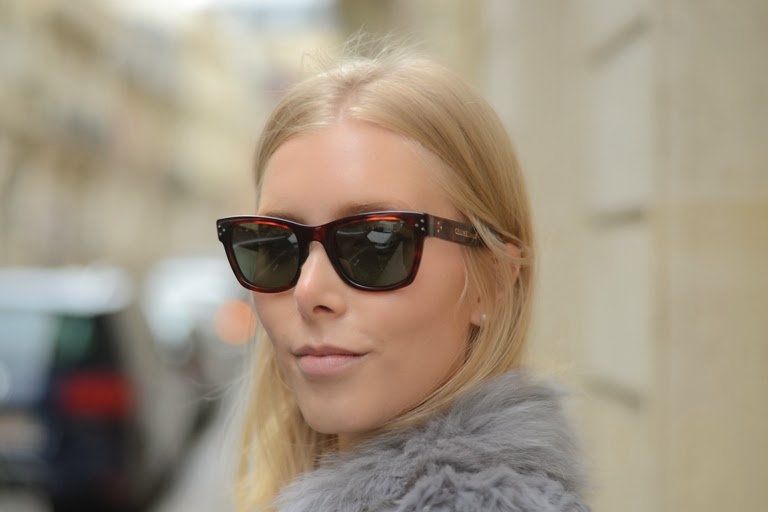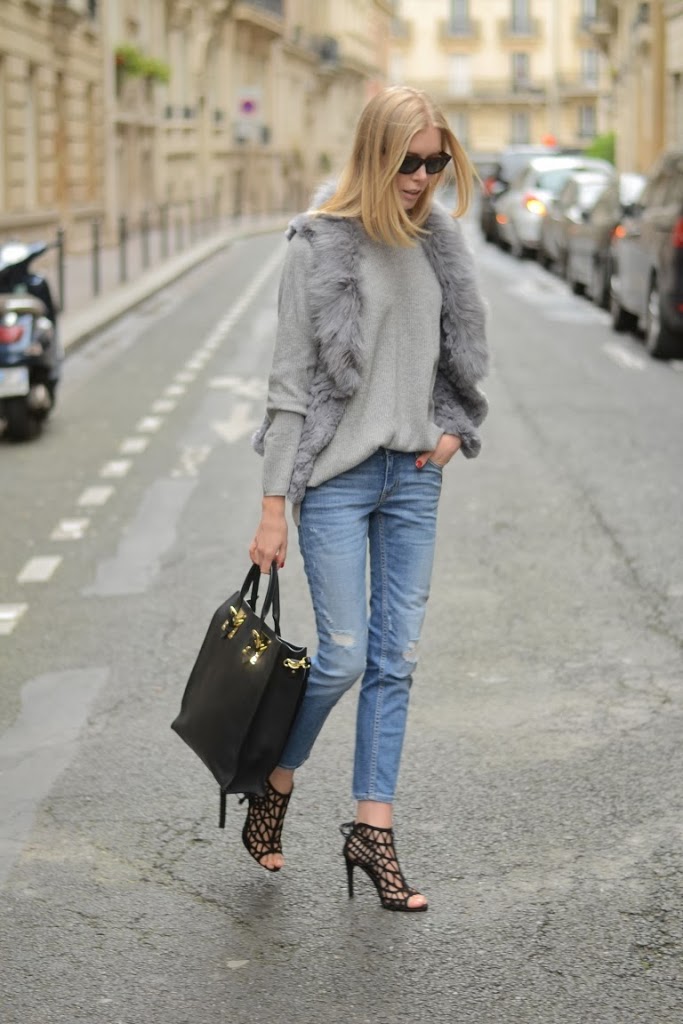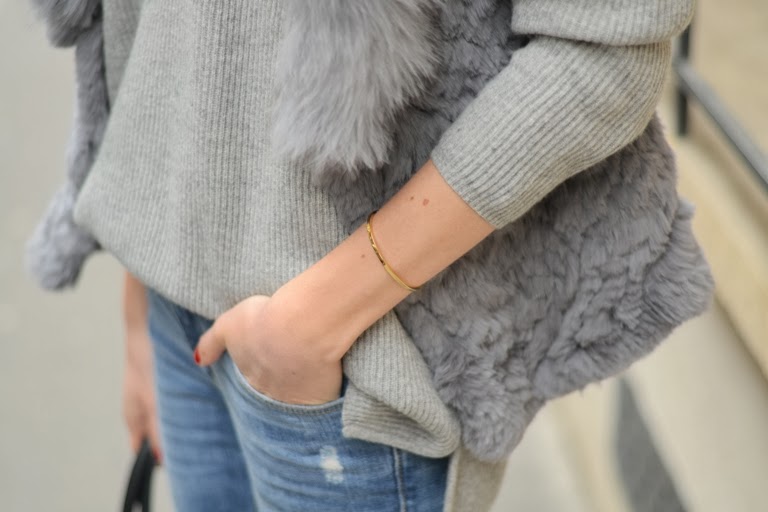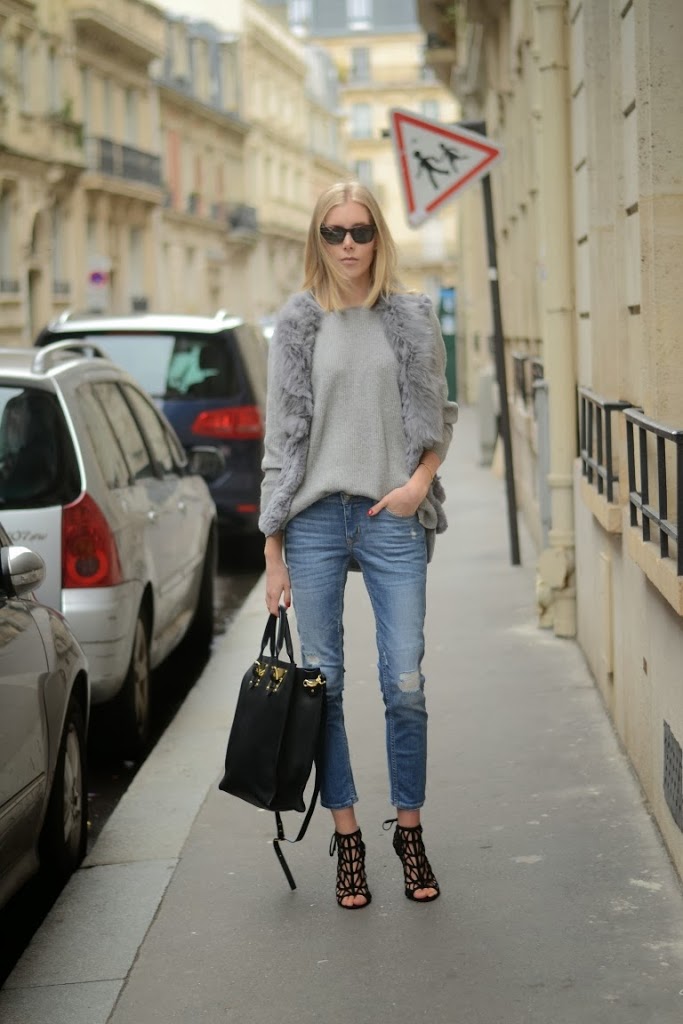 Knit / Cashmere Polo Club
Jeans & Heels / Zara
Vest / Ebay
Bag / Sophie Hulme
Sunnies / Céline
Bracelet / Saint Laurent
[spacer]
Soon it's weekend again and then it has been almost a week since I returned to Paris. Days go so fast and there's several things keeping me busy at the moment. My stress levels are off the roof, but hopefully this Spring things work out for me and I can breath again normally. The good thing is that I have more time to work on the blog and I'm actually currently working on a new layout to refresh the outlook. I want it make it clean and simple, without anything extra. I would like to know what are the most important features in a blog for you? Just so I don't make it too simple and take away from the reading experience.
[spacer]
And then there's the outfit. The cashmere knit is from Mauritius and it's heavenly on. So soft and warm. I'm hoping it will last for years. There's no more space for grey knits (or for any knits for that matter) in my closet, so I'm officially not allowed to purchase anymore of them. If at some point we move to a bigger apartment, I'll reconsider it again! 🙂 What are your thoughts on this look?
[spacer]
Pian on taas viikonloppu ja sen jälkeen on kulunutkin jo lähes viikko siitä kun palasin Pariisiin. Päivät menee sellaista vauhtia ja useampikin asia pitää tällä hetkellä kiireisenä, mutta hyvä vaan. On niin stressaava aika meneillään, että mielellään se meneekin nopeasti. Nyt on myös aikaa panostaa blogiin normaalia enemmän ja suunnitelmissa on raikastaa blogin yleisilmetta ja karsia kaikki turha pois. Olisi muuten tärkeätä kuulla teidän mielipiteitä siihen mitä blogin ominaisuuksista koette tärkeinä?
[spacer]
Ja sitten asusta. Päällä on reissusta hankittu cashmere neule, joka on kaiken hehkutuksen arvoinen. Päällä kuin unelma ja toivon todella, että se kestää käytössä vielä monet vuodet. Nyt on kyllä harmaa neule kiintiö niin täynnä, että tähän kotiin ei enää yhtäkään mahtuisi. Tuntuu muutenkin taas, että kamat tulee ikkunoista ulos kun säilytystila on niin todella rajallinen. En tiedä pitäisikö taas karsia tavaraa, vai keksiä joku toinen ratkaisu. Kämppä on aina ihan pommi kunnossa kun on yrittänyt jotain vaatetta kaivaa niin tiukasta pinosta, että kaikki pitää nostaa ulos ennenkuin se oikea löytyisi. Haaveissa on tällä hetkellä siis asunto jossa olisi enemmän kaappitilaa (tai tilaa ylipäätänsä)…tiskikone olisi myös aika luksus. Neljän vuoden jälkeen tiskikone tuntuisi kyllä aikamoiselta. Sellaisia haaveita siis täällä torstain kunniaksi! 🙂