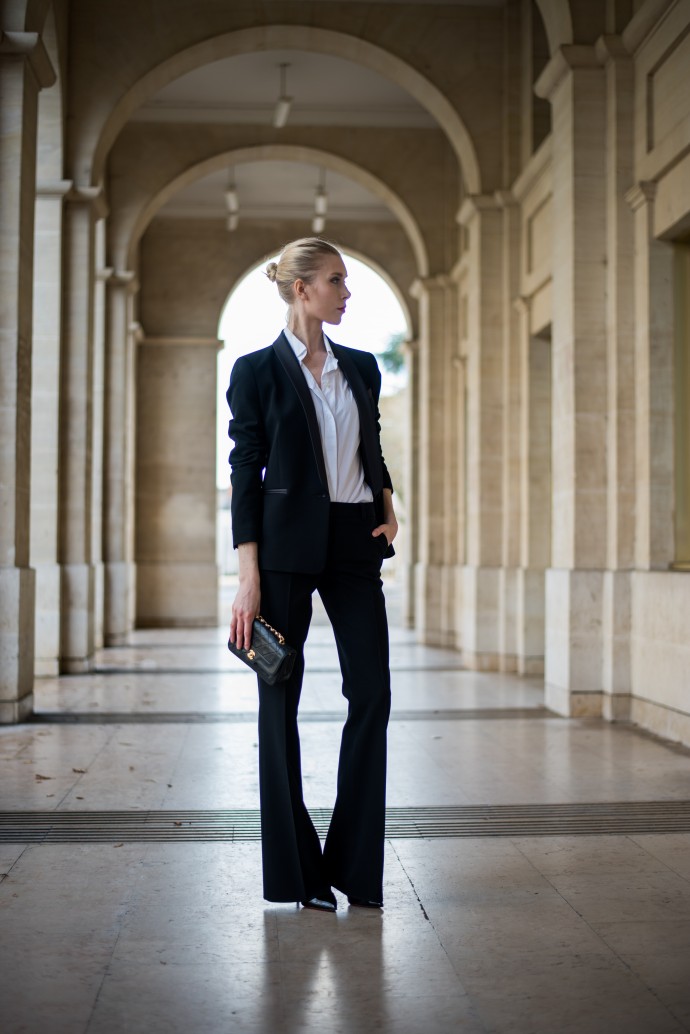 Tämän housupuvun kohdalla jähmetyin täysin. Oli nimittäin niin kaunis ja niin omannäköinen asu, että huh! Yves Saint Laurentin ikoninen Le Smoking-housupuku on aina ollut suosikkini juhlapukeutumisessa, joten ei ihme, että tämä Andiatan versio vei sydämeni. Mielestäni istuva housupuku on naiselle aina trés chic valinta. Oma äitini on käyttänyt paljon housupukuja juhla-asuina, joten häneltä olen saanut mallia jo pienestä pitäen. Jos joku päivä menen naimisiin, niin toivon äitini pukeutuvan housupukuun myös häissäni. Tiedän, että se olisi myös hänen ykkösvalintansa!
Tästä housupuvusta tuli kertaheitolla vaatekaappini aarre, joka toivottavasti palvelee vielä monta vuotta eteenpäin. Nyt ovat juhlien asukriisit historiaa. Pahoittelen jo nyt ystävilleni ja perheelleni, että tulen ilmaantumaan teidän juhliinne aina tässä samassa asussa tästä eteenpäin, heh. Hope you don't mind!
Ranskassa on tänään lomapäivä, joten me vietämme ihanaa arkivapaata kotona. Aikamoista herkkua, että molemmat saavat heräillä rauhassa keskellä viikkoa. Todellista luksusta! Itselläni on ohjelmassa jotain niinkin glamouria kuin lattioiden pesu, heh. Onneksi tykkään siivoamisesta, joten ei tarvitse kärvistellä. Rentouttavaa puuhaa enemmänkin!
Mitä mieltä te olette tästä asusta? Suositteko te housupukuja hameiden tai mekkojen sijaan? Aurinkoista keskiviikkoa kaikille!
When I saw this suit, it was love at first sight. I have always loved Yves Saint Laurent's iconic Le Smoking, so no wonder I fell for this suit. I don't know anything more chich than a woman in a well fitted suit. My mother has set me a great example when it comes to pants and blazers, as it's always been her choice for parties! If I ever get married, I would like my mom to wear a suit at my wedding. I also know it would be her first choice.
This outfit became my all time favorite look and it's something I will cherish for years to come. I just have to warn my friends and family, as from now on, I'll be attending all celebrations looking like this. Hope you don't mind, heh!
In France, today is a national holiday, meaning that me and my boyfriend can sleep late and have a relaxing morning together. Something that is rare for us in the middle of the week. I'm thinking of doing something as glamorous as cleaning our apartment, but I love cleaning, so for me it's mostly a relaxing task, heh.
So what do you think of this outfit? Are you into suits or not?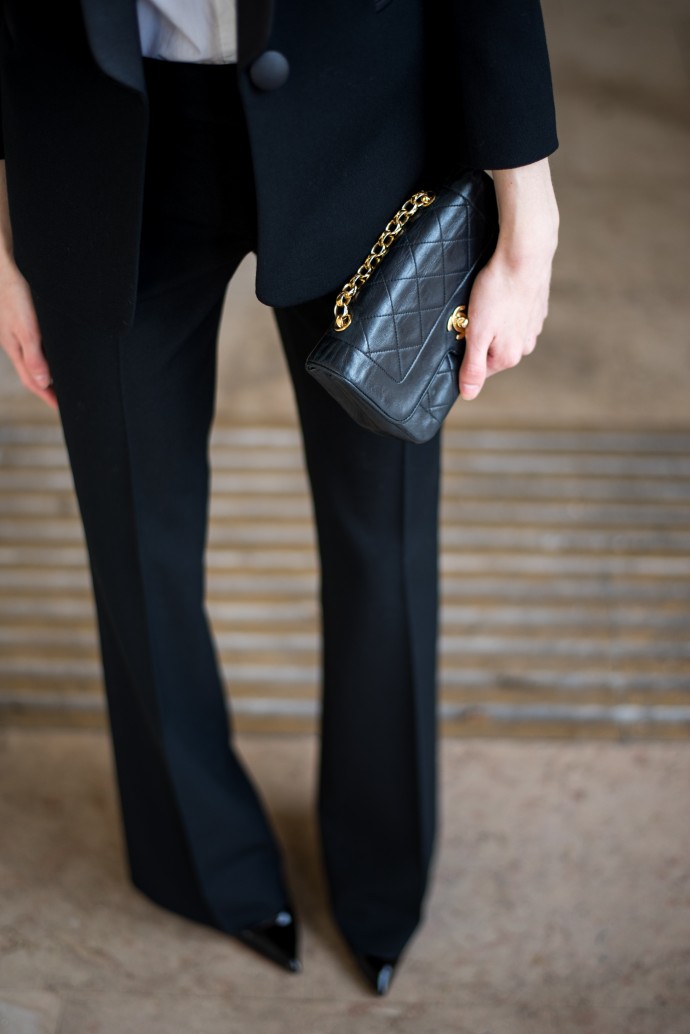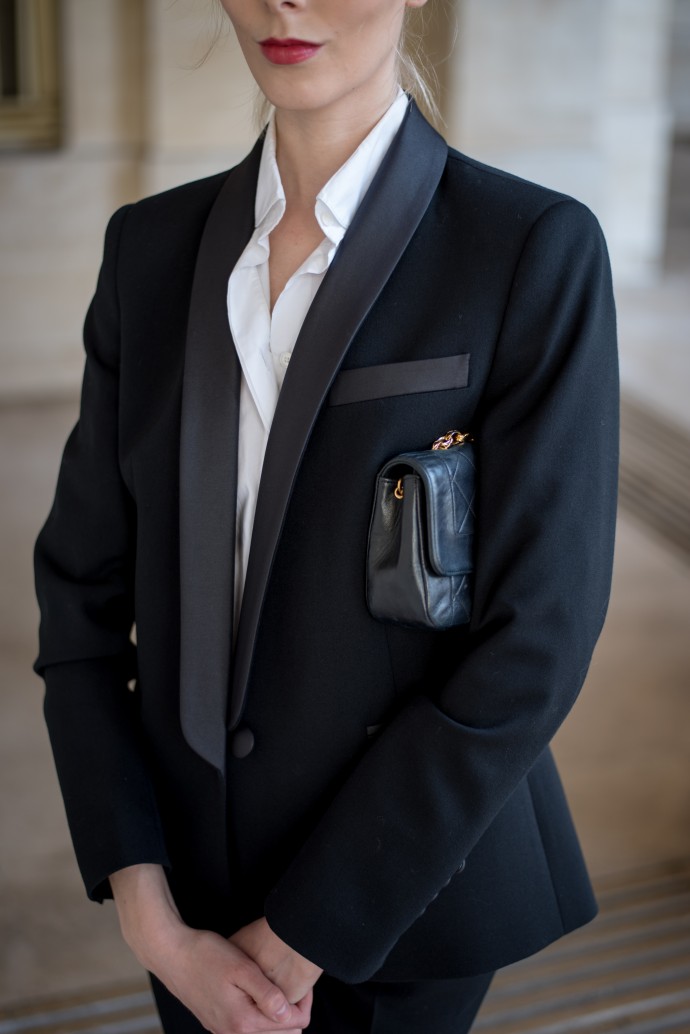 Suit / Andiata*
Shirt / Stella McCartney
Heels / Christian Louboutin
Bag / Chanel
*Gifted.
Save