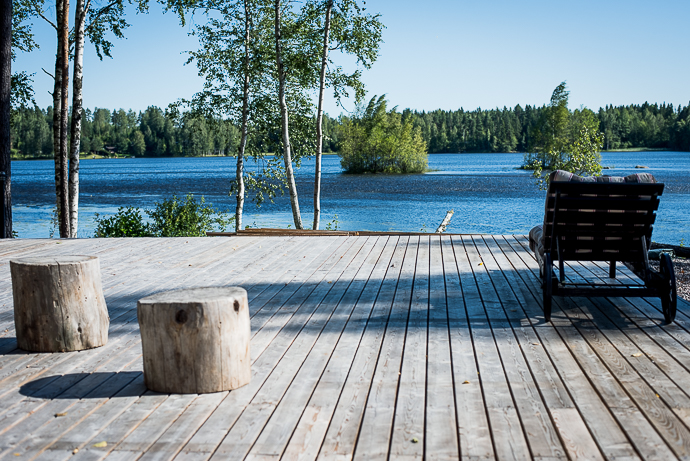 Viime vuonna juhlimme juhannusta uudessa kodissamme Ranskassa, mutta tällä kertaa olen juuri siellä missä juhannuksena kuuluukin olla, eli landella. Täällä sielu lepää ja on hyvä olla. Perheen, ystävien ja sukulaisten kesken on hyvä polkaista kesä virallisesti käyntiin, enkä pistä pahitteeksi, että saan viettää Suomi vierailuni viimeisen viikonlopun näissä maisemissa. Suunnitelmissa on tehdä hyvää ruokaa, rentoutua, saunoa ja viettää viikonloppua hyvässä seurassa. I'll take that!
Toivotankin teille kaikille oikein hyvää juhannusta (jo näin etukäteen) ja nautitaan tästä maagisesta keskikesän juhlasta!
Midsummer is a big thing in Finland and last year I spent it in France, where it's not really celebrated in any way. Most people spend midsummer at the countryside and I'm no exception. This is the place to be right now. Can't wait to celebrate with my family and friends and we are planning to have a very chill weekend just cooking good food, taking a sauna (which includes swimming in the lake of course) and relaxing. I'll definitely take that!
I wish you all a good midsummer wherever you are (and even if midsummer is not celebrated in your country) and enjoy the weekend everyone!