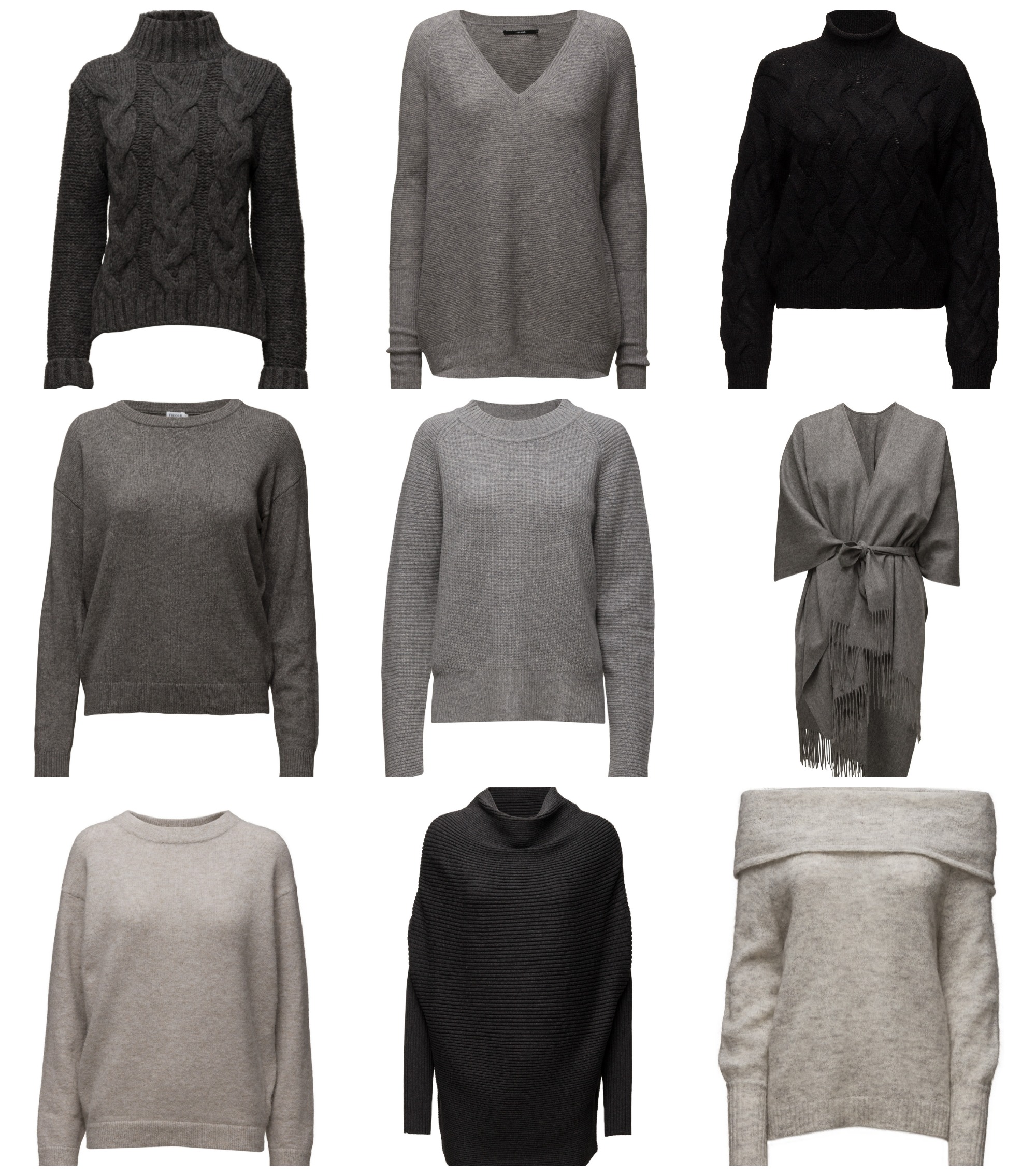 Filippa K   /   Mads Noorgard   /   FWSS
Filippa K   /   Designers Remix   /   Gestuz
Halusin vielä tulla vinkkaamaan teille Booztin* mahtavasta alennuskoodista, joka on voimassa vain tänään. Monista neuleista (kun ostosumma ylittää 108€), saa koodilla 20THURSDAY 20% alennusta.
Valitsin tähän laadukkaita ja ajattomia suosikkejani! Neuleista ei mielestäni kannata missään nimessä tinkiä, sillä kerran kun ostaa laatua, niin vaate palvelee monet vuodet. Kaappini paras esimerkki taitaa olla Josephin kashmirneule, joka on monen vuoden käytöstä huolimatta edelleen kuin uusi.
Muistithan kurkata tämän päivän asupostaukseeni? Siinä myös yksi lempineuleistani käytössä!
I just wanted to give you a heads up, as today Boozt* has a great campaign. You can get 20% off the price for many knits when the price exceeds 108€ (code 20THURSDAY).
I chose some of my favorites from quality brands. I think knits are something that you should always buy in natural fibers, as they last usually very long and stay good looking for years. I think the best example from my closet is a cashmere knit from Joseph, because it still looks like new after heavy use of many years.
Did you remember to check my outfit post for today? In it I'm wearing one of my all time favorite knits!
*Commercial links/Mainoslinkkejä.
Save
Save
Save
Save
Save
Save
Save