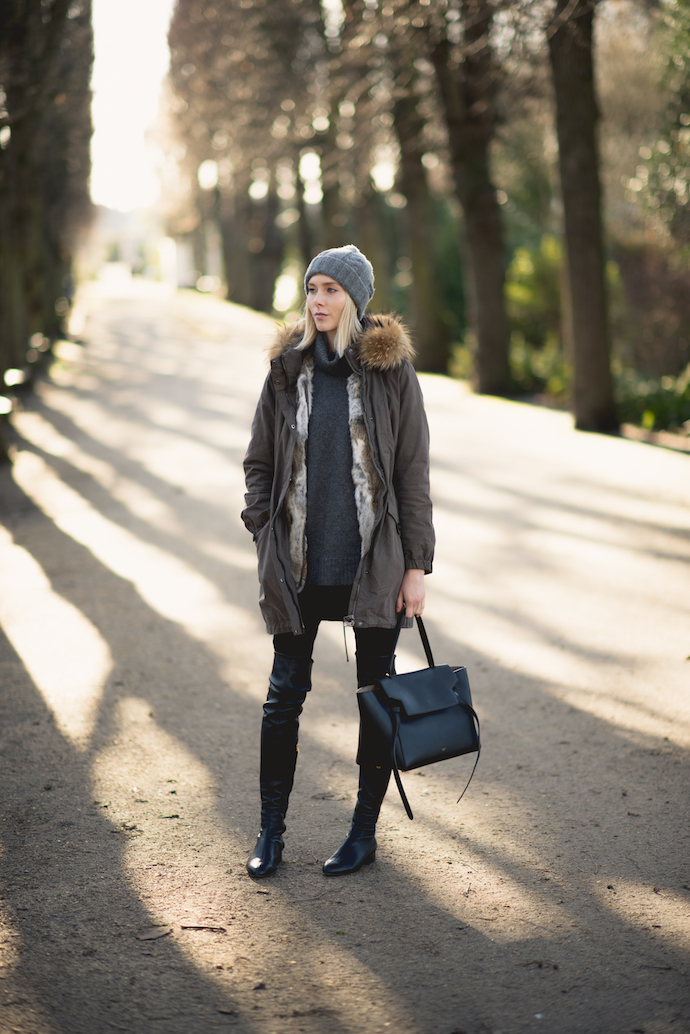 Täällä on pientä blogikriiseilyä ilmassa. Kerroinkin teille, että haluan uudistaa sivujani tammikuun aikana, mutta kuu on jo puolessavälissä enkä vieläkään tiedä täysin mitä tarkalleen ottaen haluan tehdä. Sen lisäksi blogin aiheet ja muutenkin se, että mihin suuntaan haluan viedä tätä hommaa on pienimuotoinen kysymysmerkki. Kun blogia on tullut kirjoitettua jo vuosia (apua mihin tämä aika juoksee?), niin jossain vaiheessa nämä asiat alkavat mietityttämään. Tuntuu, että tällä hetkellä kaipaan jotain muutosta blogini sisällön suhteen, mutta millaista muutosta? Pitäisikö antaa itsestään enemmän ja avata enemmän ovia, vai päinvastaisesti keskittyä vielä enemmän muotiin ja kirjoittaa "tuotetumpia" postauksia? Tässä vain muutama niistä kysymyksistä joita olen pyöritellyt päässäni…
Muotipostauksilla mennään varmasti jatkossakin, mutta olisi kiva kuulla, että mitkä jutut kiinnostavat teitä eniten? Bloggaaminen on nykyään aikamoista yksinpuhelua, joten olisi kiva vaihteeksi kuulla teidän mielipiteitä ja toiveitanne!
Voipi myös olla, että blogikriiseilyllä on jotain tekemistä sillä, että eilen omaan mittariini pärähti vuosi lisää, heh. Oli miten oli, niin muutos on aina hyvästä, joten odotan innolla vähintäänkin blogipohjan päivittämistä! Eiköhän se jo yksin anna uutta puhtia tähän hommaan.
I guess you can call it a mid-blog crisis, when you've been blogging for years and start questioning things. I told you earlier that I want to refresh the layout of my site, but I'm still not exactly sure of what I want to do. Besides that, I have been thinking about many questions considering which way to take this whole thing…Should I focus even more on fashion or then open other doors as well (expand the content to other fields)?
As fashion is the reason I started this blog, I will surely continue keeping that as the main focus, but what posts interest you the most? I would love to hear your opinion!
It might also be that this blog-crisis has something to do with me getting a year older yesterday, heh. Maybe it's that, but nevertheless, I can't wait to get the new layout done, because that alone will refresh things and give me new energy to keep going!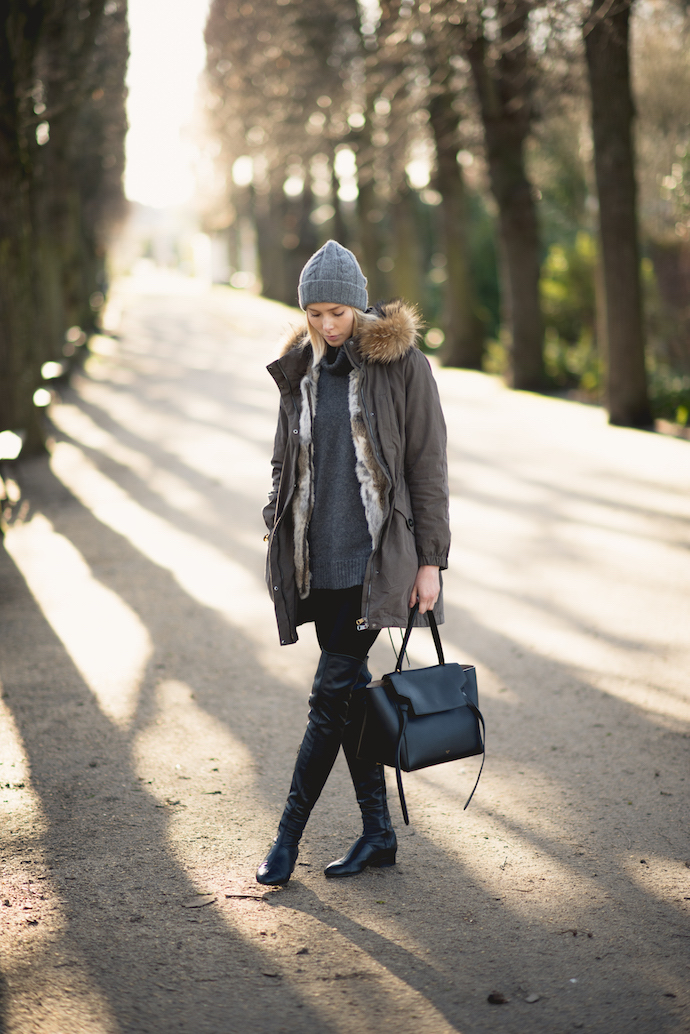 Coat / Weekend Max Mara (similar here*)

Knit / Joseph (similar here*)

Pants / Andiata* (similar here*)

Boots / & Other Stories (similar here*)

Beanie / Balmuir*
Bag / Céline
*Gifted / Commercial links.