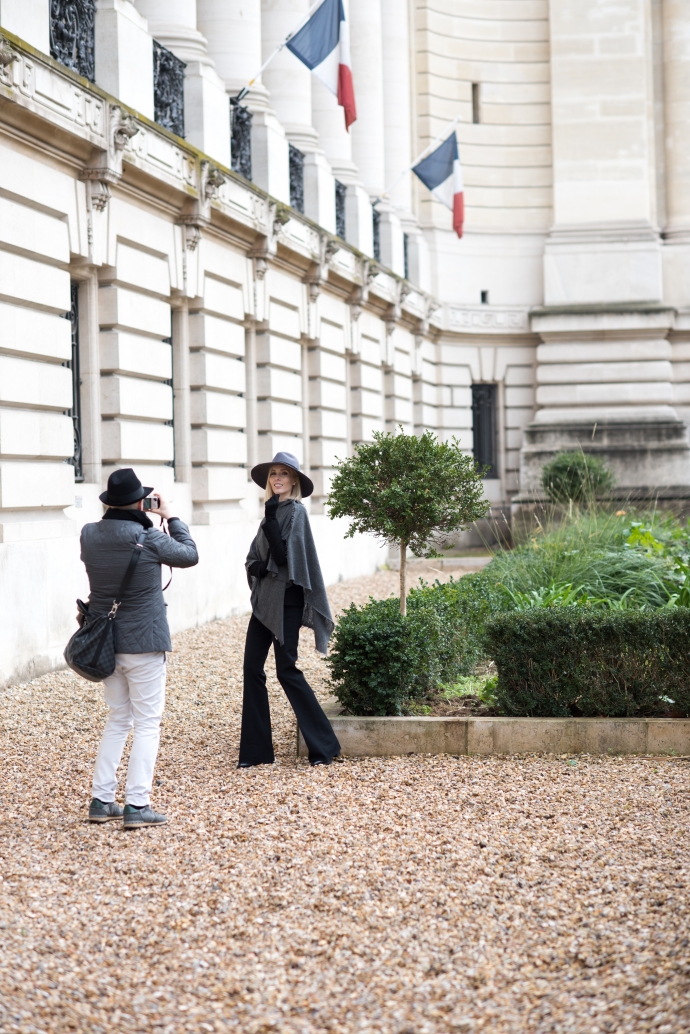 Viime viikonloppuna pääsin Balmuirin visuaalisen teamin kuvattavaksi ja meillä oli todella hauska päivä! Voisi kuvitella, että olen todella rento kameran edessä blogini takia, mutta se ei kyllä valitettavasti pidä paikkaansa. Hetki meni ennen kuin osasin rentoutua, mutta kun löysin oikean fiiliksen, niin neljä tuntia meni hetkessä. Sain myös intensiivikurssin kameran edessä hymyilemisestä (asia mikä tuntui aikaisemmin lähes mahdottomalta), joten tulette varmasti jatkossakin näkemään iloisempia asukuvia täällä blogin puolella (ainakin silloin tällöin, heh).
Mainitsinkin jo Instassa, että eilen heräsin silmätulehdukseen, mutta kyseessä on itse asiassa silmäluomen tulehdus. Toinen silmä oli turvonnut ja hyvin kipeä, mutta onneksi sain lääkkeet nopeasti ja nyt odottelen, että turvotus lakkaa ja tulehdus saadaan antibiooteilla kuriin. Päätimme perua eilisen illallisen ystäviemme kanssa, mutta tänään olisi suunnitelmissa mennä ravintolaan poikaystäväni perheen kanssa. Vaikka sitten silmä turvonneena, ilman meikkiä ja silmälasit päässä, heh. Jos jotain hyvää pitää keksiä, niin ainakin tämä tulehdus iski nyt, eikä esimerkiksi viikon päästä kun olen reissussa. Muutaman yön vietän pienellä saarella, missä ei ole yhden hotellin lisäksi mitään muuta kuin luontoa. Siellä kun heräisi turvonneen silmän kanssa niin voisi mennä hetki ennen kuin saisi lääkkeitä mistään, heh…Enemmän tästä reissusta ensi viikolla!
Mutta tässä lauantain ratoksi muutamia "behind the scenes"-kuvia Balmuir kuvauksista. Hyvää lauantain jatkoa kaikille!
Last weekend I did a photoshoot for Balmuir and we had a great day! You might think that I would be very comfortable in front of the camera, since I write a fashion blog, but that's not the case. It took a while before I was able to relax, but when I did, time passed quickly and before I knew it, we were done. I also got to practice smiling for four hours, so perhaps you'll see me smiling more in my outfit pictures from here on. 
Yesterday I woke up with a swollen and painful eye and turned out that my eyelid is infected. I got antibiotics and I'm hoping it will get better soon. Last night we had to cancel the planned dinner with out friends, but tonight I'll definitely try to make it out for dinner with my boyfriend and his family. Even if it means leaving the house with a swollen eye, no make-up and my glasses on, heh. To see the positive, I'm glad this didn't happen a week from now. Next week I'm traveling and I'll be spending a few nights on an island with nothing, but one hotel on it. Imagine trying to find antibiotics there…But I'll tell you more about this trip soon!
I combined some "behind the scenes" photos for this post and I hope you like them. Enjoy your Saturday everyone!