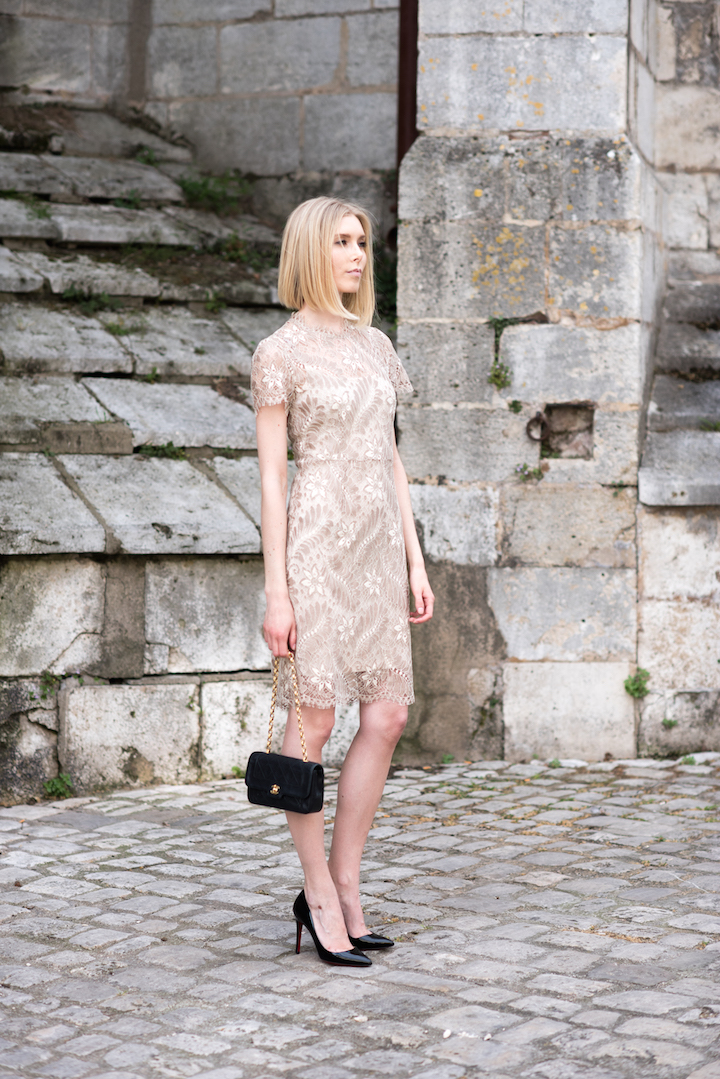 Viikonlopun treffiasuksi valitsin tämän ihonvärisen pitsiunelman. Harvoin pukeudun mihinkään näin juhlavaan asuun, mutta pakko myöntää, että välillä tekee hyvä pukea se kaapin helmi päälle. Kyllä vaatevalinnat vaikuttavat paljon fiilikseen ja vaikea uskoa, että jollain ei olisi hyvä olo tällaisessa asussa, joka on kuin koru kantajansa päällä. Rakastan tätä mekkoa myös siitä, että vaikka se on juhlava, niin se on kuitenkin tarpeeksi yksinkertainen omaan makuuni. Täydellinen juhlavaate siis!
Viikonlopun vietimme tosiaan Toursin kauniissa kaupungissa ja on kyllä niin virkistävää vaihtaa maisemaa edes yhdeksi yöksi. Kesällä pitää harrastaa näitä viikonloppumatkoja enemmänkin! Lyhyt aika riittää jo nollaamaan pään ja reissun jälkeen on taas ihana palata kotiin.
No mutta, nyt taas kohti uutta viikkoa. Aurinkoista maanantaita kaikille!
For this weekends date night I chose this gorgeous lace dress from Andiata. I rarely wear something so festive, but I have to admit it's nice to throw on the most feminine dress in my closet every now and then. What you wear really sets the tone for the evening and who wouldn't feel special in a dress like this?  It's pretty perfect if you ask me!
So we spent the weekend in Tours and it's nice to get away even for a night. During the summer we have to do more weekend trips! Just one or two nights away from home makes all the difference. Traveling is the best way to de-stress, don't you think?
And now it's time to welcome yet another week, so I'm wishing you all a sunny Monday!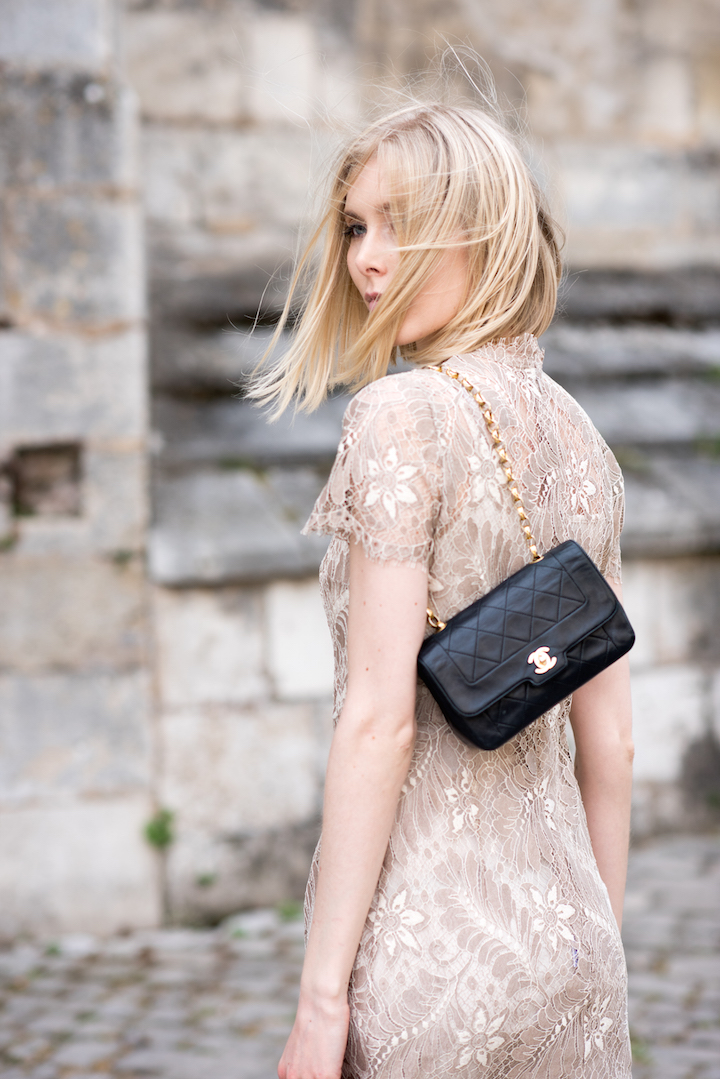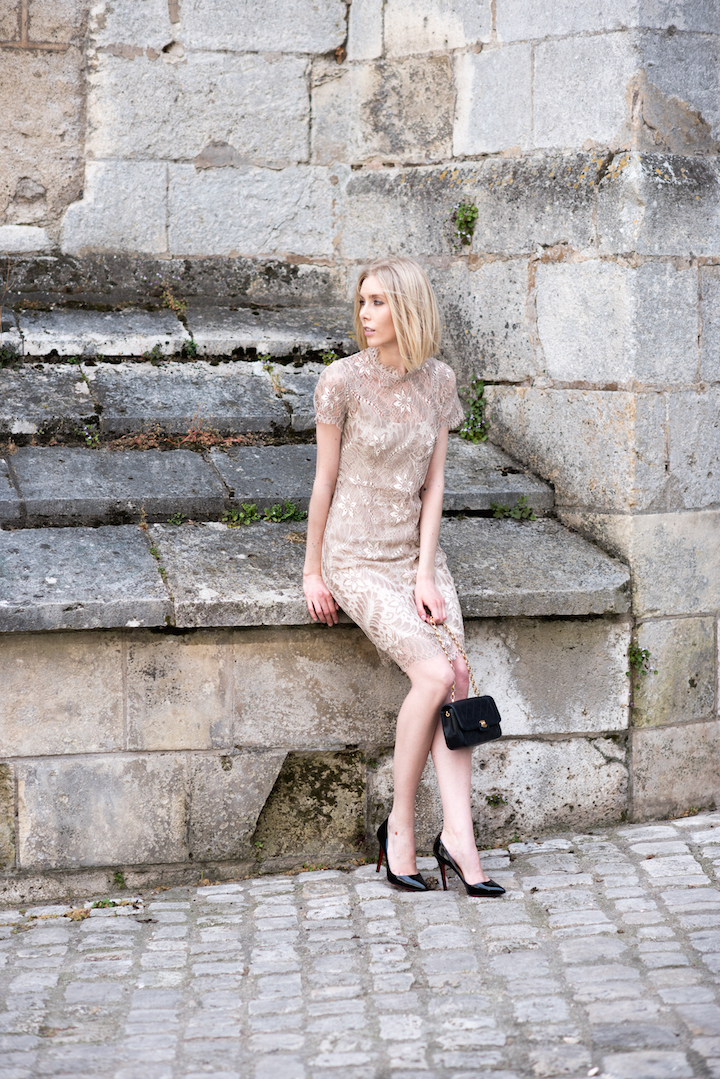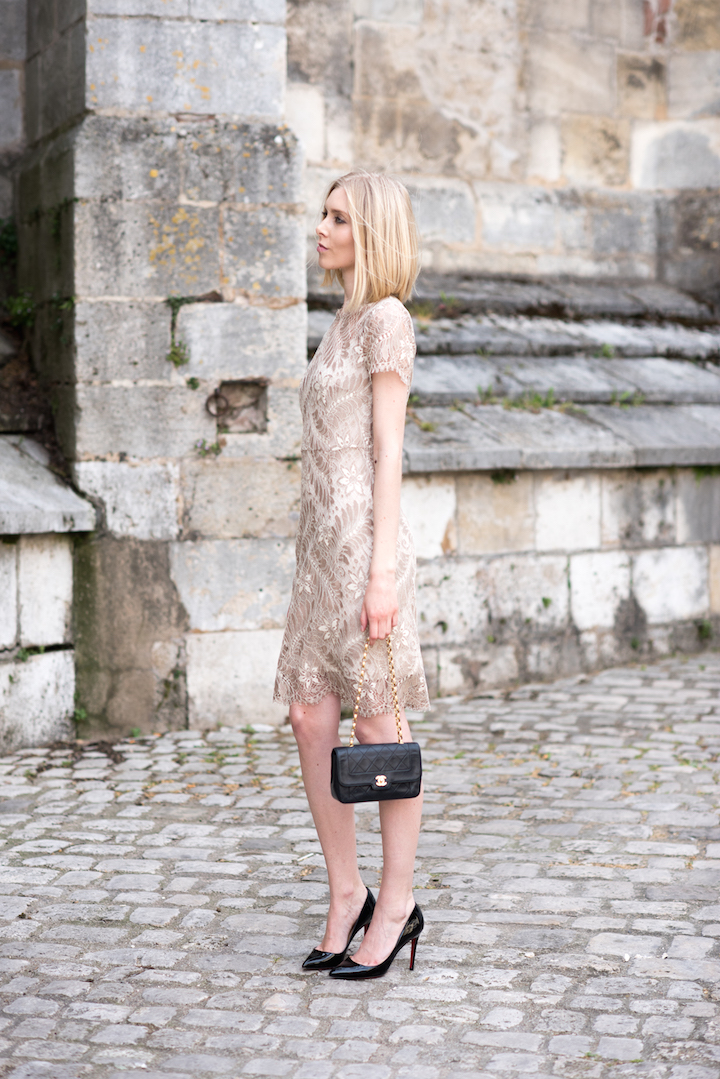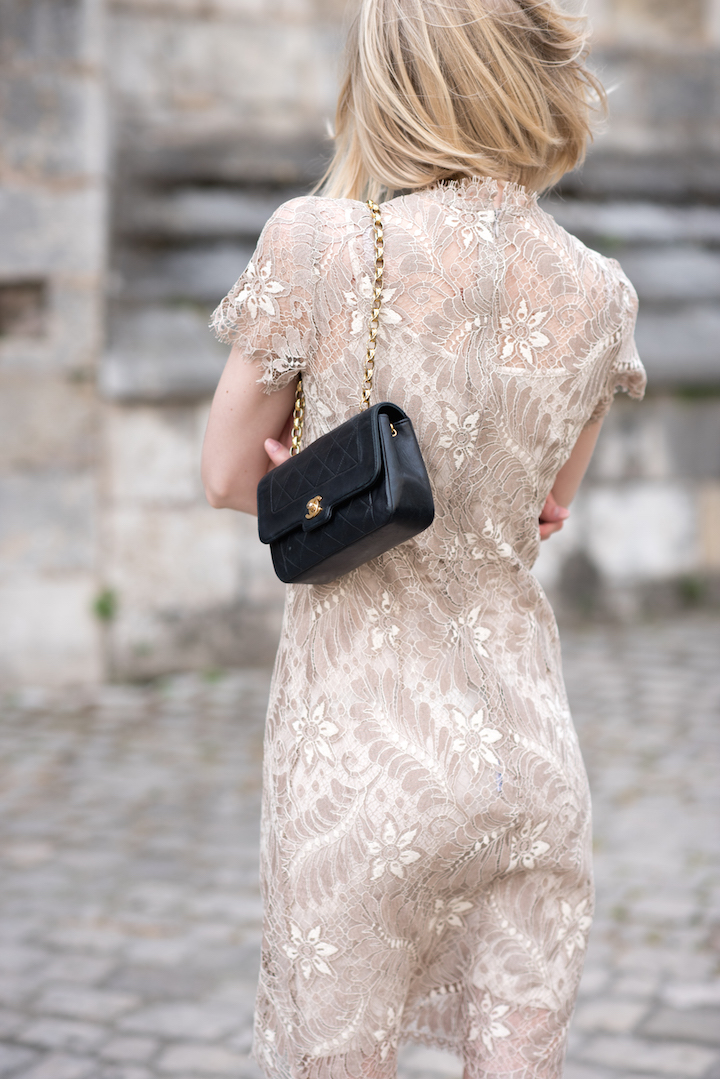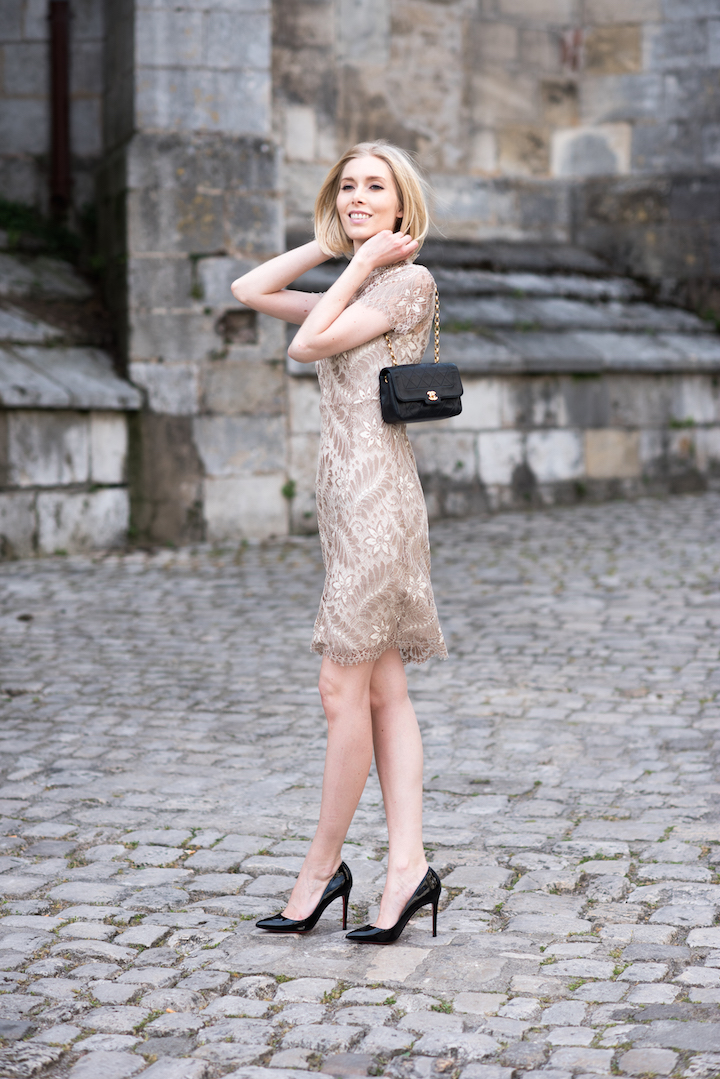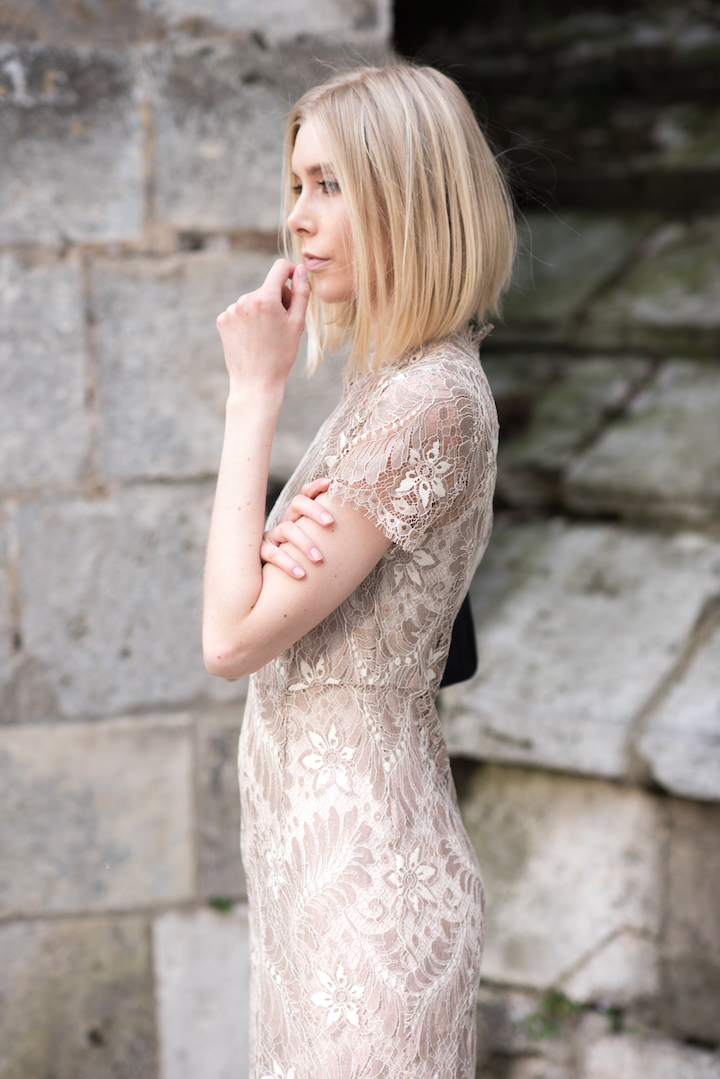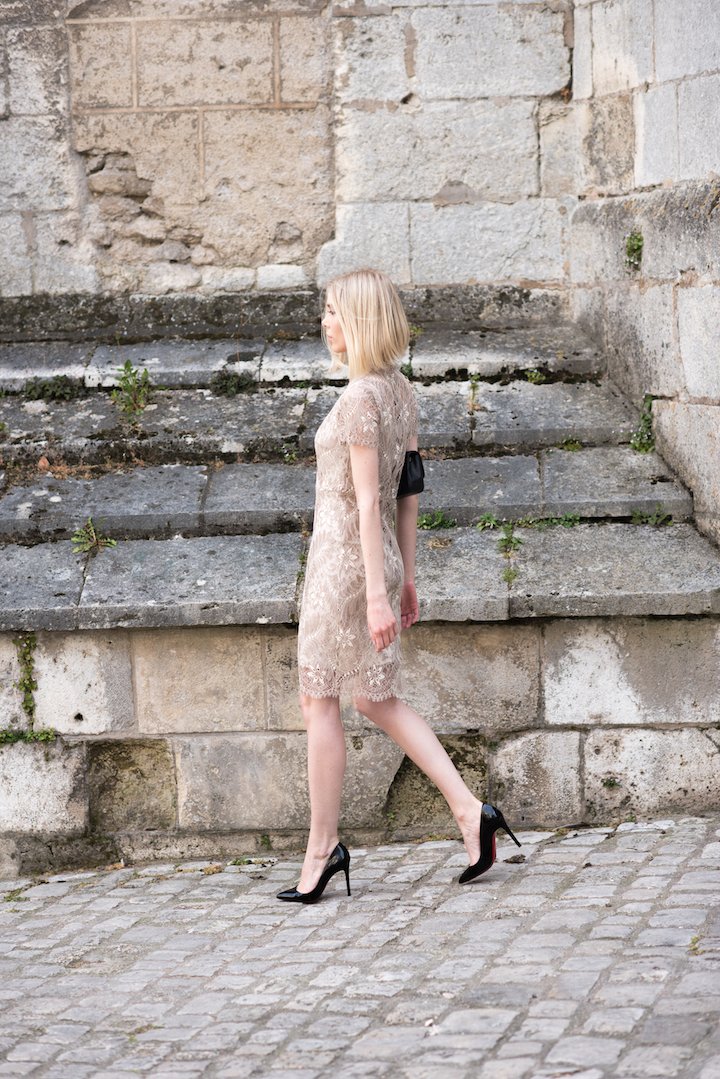 Dress / Andiata* (similar here*, here*, here*)
Heels / Christian Louboutin (similar here*)
Bag / Chanel
*Commercial links/Gifted.