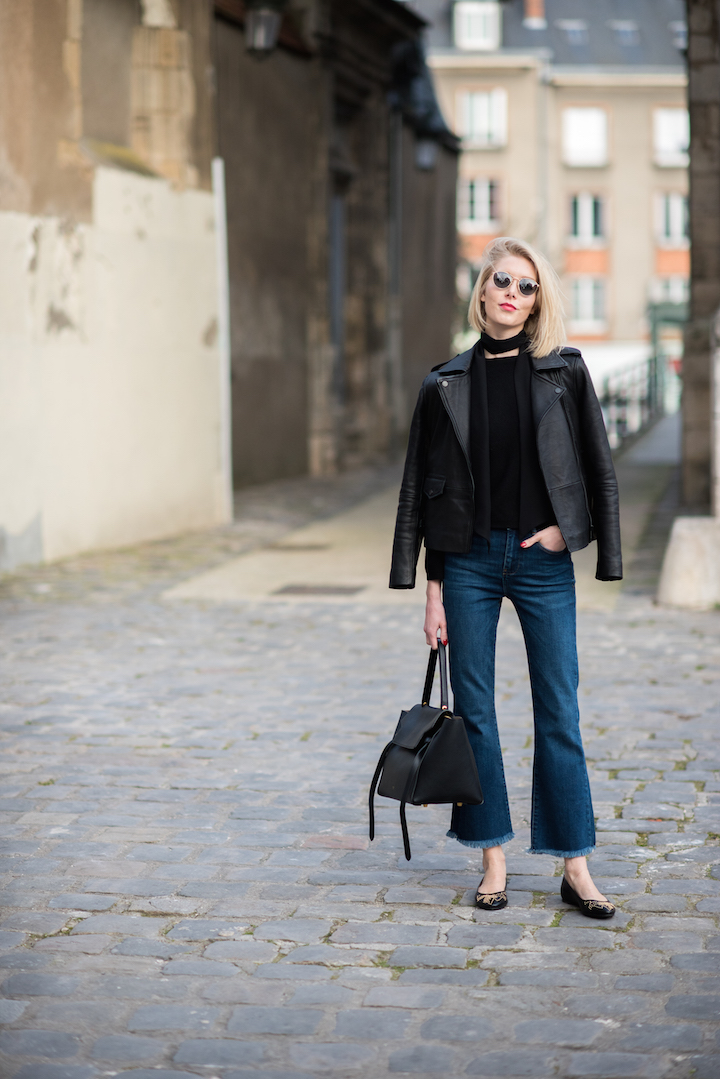 Ballerinat on nyt korkattu, eli kevät on vihdoin täällä! Kaappini ballerina tilanne on kyllä lähes säälittävä, sillä sieltä löytyy tasan kaksi paria, mutta kolmatta paria enemmän haluisin sinne yhdet loaferit. Tod'sin kiiltonahkaiset ovat edelleen listallani ykkösenä, mutta niiden hinta jarruttaa itseäni joka vuosi. Kuten olen sanonut, laukkuun satsaaminen on järjelleni ihan ok juttu, mutta heti kun puhutaan kalliista kengistä, niin silloin se järki puuttuu peliin (ei kovin loogista – tiedän). Se onkin varmasti suurin syy siihen miksi koko vaatekaapissani on noin 15 pari kenkiä yhteensä. Nämäkin Chloén ballerinat löysin tuurilla hyvällä alennuksella ja ilman sitä ne olisivat varmasti jääneet ostamatta. Haavelistaltani löytyy kyllä muutaman klassinen malli (esim. Chloén Susanna bootsit ja Aquazurran korot), mutta saa nähdä tuleeko niitä ikinä hankittua…Laukkulistani on sitten sitäkin pidempi ja itse asiassa huomenna laukuista taas asiaa. Uuden hankinta on nimittäin edessä, sillä Chanelin WOC sai uuden kodin. Siitä lisää huomenna!
Pahoittelut, että lähes joka toisessa asussa näkyy tämä Andiatan sama musta neule, mutta siitä on tullut yksi suosikeistani. Lyhempi malli, ylellinen materiaali ja musta väri ovat vain niin toimiva yhdistelmä minkä tahansa asun kanssa, että neule valikoituu päälleni lähes huomaamatta. Samoin kuin tämä skinny scarf…
Aloitan tämän viikon erityisen hyvällä fiiliksellä, sillä muutaman päivän päästä lennän taas Suomeen. Miten ihanaa onkaan tulla käymään! Hyvää alkanutta viikkoa kaikille!
The ballerina flats are finally out! It's a real sign of Spring when you can walk around in flats and a leather jacket. I have to say I have exactly two pairs of ballerina's in my closet (so not very many), but now I would like to find a pair of black loafers. The patents leather ones from Tod's are still on my wish list, but for some reason my mind is too logical when it comes to expensive shoes. Too bad this isn't the case with bags, heh! And talking about bags…tomorrow I'll share with you some thoughts about my new possible baby.
As you can see, I'm totally obsessed with this black knit from Andiata, as I tend to wear it all the time. The shorter cut and the luxurious material just makes me want to wear it with every outfit. And don't get me even started on this skinny scarf…
I'm starting this week with an extra good mood, as I'm flying back to Helsinki soon. I'm so happy to see my friends and family again and enjoy the Helsinki vibe (I love that city). So let's make this week a good one!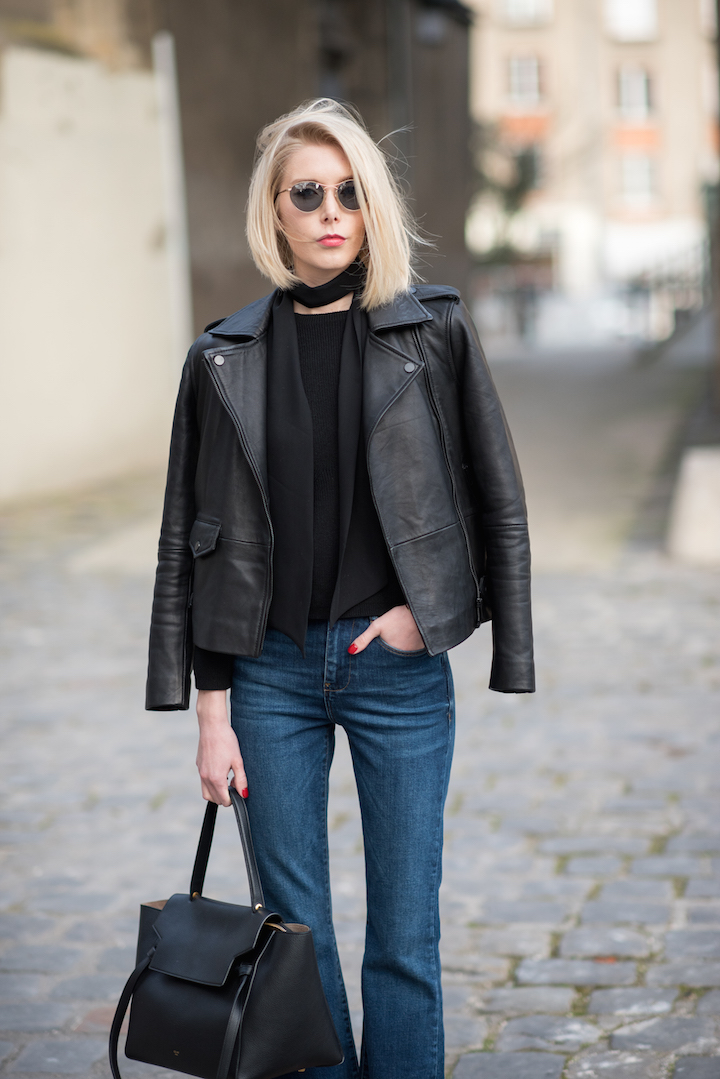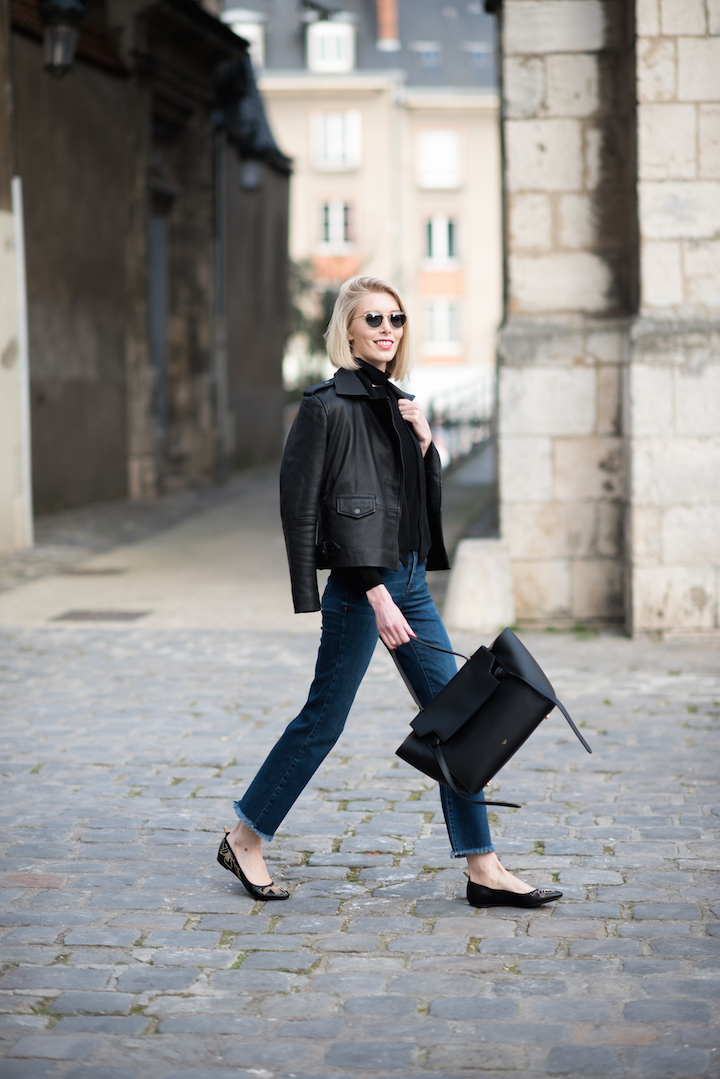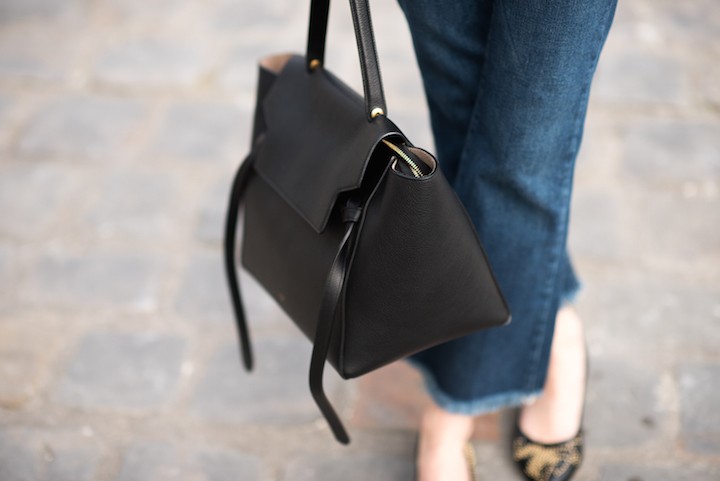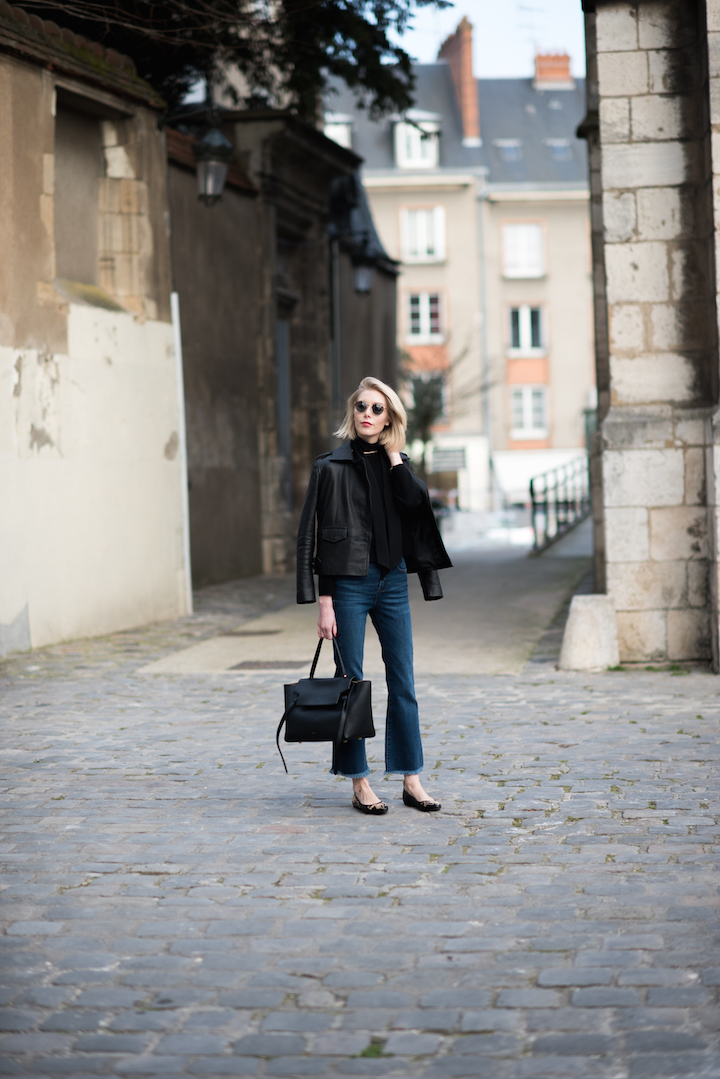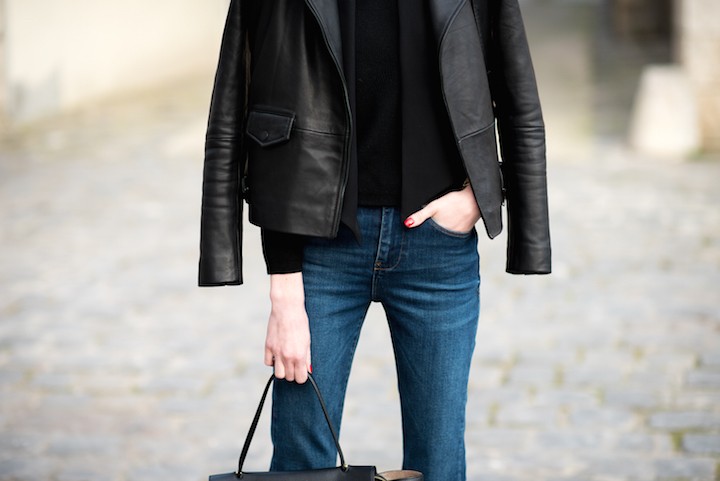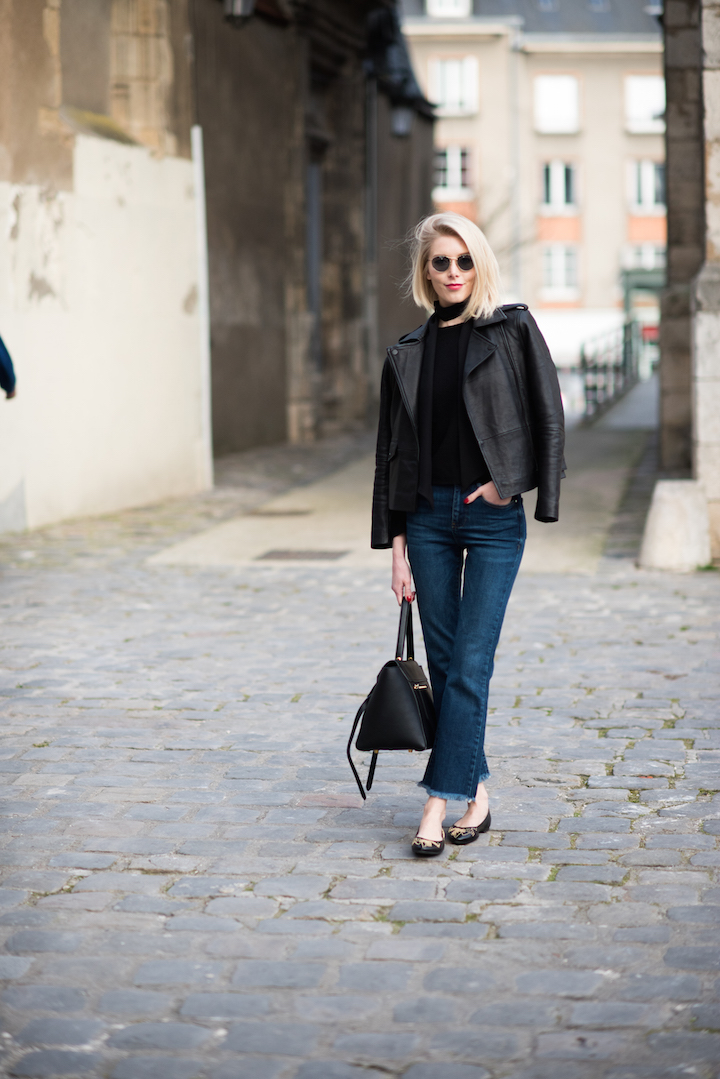 Leather jacket / Selected Femme (here*)

Knit / Andiata*
Scarf / Andiata*
Jeans / Zara
Bag / Céline
Shoes / Chloé
Sunnies / Vintage Luxottica
*Commercial links/Gifted.