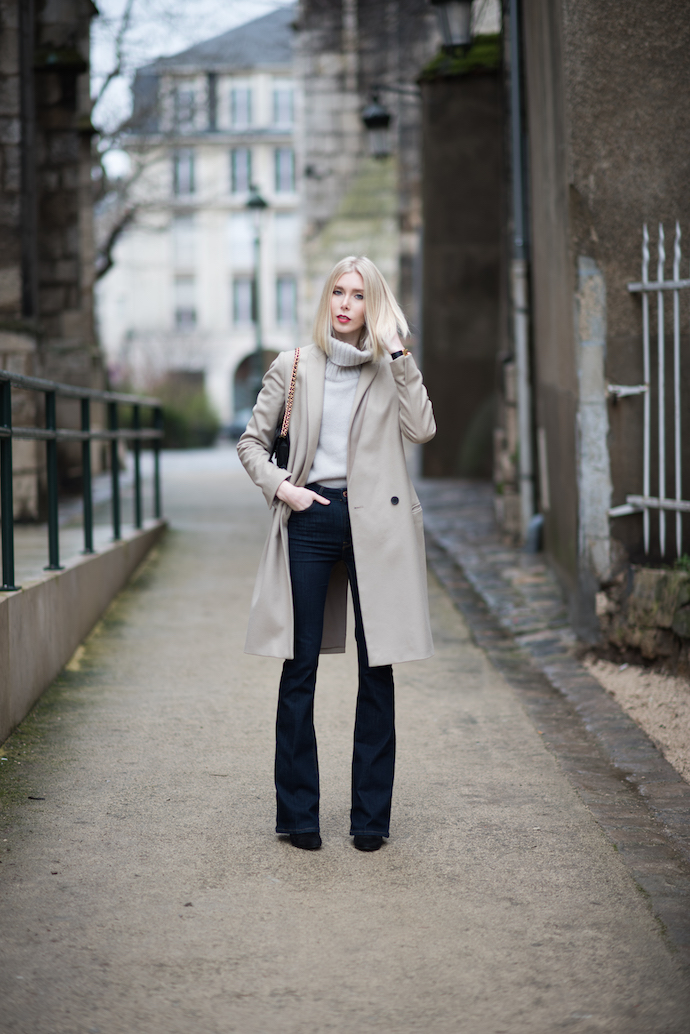 Eilinen meni Pariisissa ja oli kyllä niin inspiraationtäyteinen päivä, että huh! Olimme poikaystäväni kanssa Balmuirin messuvieraina ja te tiedätte kuinka hulluna olen tähän merkkiin. Silti piti taas hämmästellä Balmuirin mieletöntä mallistoa ja mahtavaa jengiä merkin takana. Balmuirilta on muuten tulossa käsivoiteita (pian?) ja ne tuoksuvat niin taivaallisilta, että jokainen niistä meni omalle toivelistalleni. Ne ovat vielä täysin ekosertifioituja, enkä voinut muuta kuin ihmetellä miten huumaava tuoksu niihin oltiin saatu käyttämättä synteettisiä hajusteita. Kannattaa ehdottomasti käydä tuoksuttelemassa ja kokeilemassa heti kun ne iskevät kauppoihin.
Eilisen Pariisi päivän lisäksi ehdimme lauantaina ottaa pikaisesti nämä asukuvat ja pitkästä aikaa puin päälleni jotain muuta kuin harmaata. Se väri kun on päälläni valehtelematta päivittäin. Olisikohan jo kevättä rinnassa kun vaaleammat sävyt tuntuivat harmaata paremmalta? Tänään tosin pukeudun taas tuttuun harmaaseen, joten…heh.
Hyvää alkanutta viikkoa kaikille!
I spent yesterday in Paris, as I visited Balmuir's stand in the Who's next-trade show. I just love this Finnish brand and it was so nice to see what a great group of people are behind it. I found a trillion new things to add to my wish list (oh no…) and I left the show drooling. Besides dreaming about cashmere goodies, we had time to catch this Saturday look of mine quickly. Wearing a lot of brighter colors (in my closet beige is considered a bright color), but today I think I'll be back wearing my grey knits, heh. What do you think of this look?
Enjoy this new week everyone!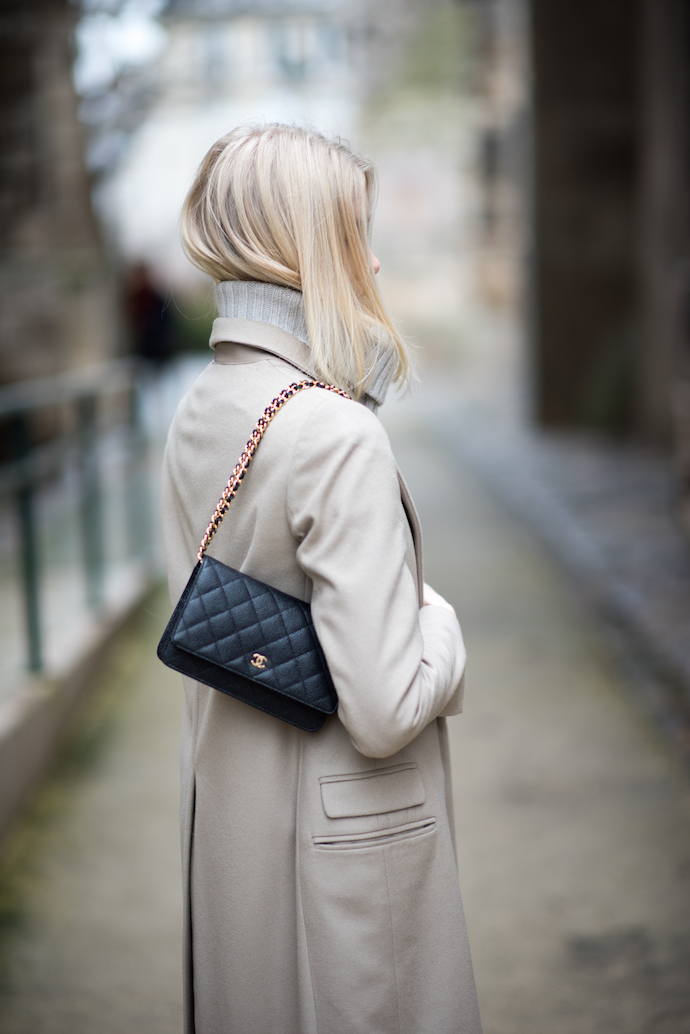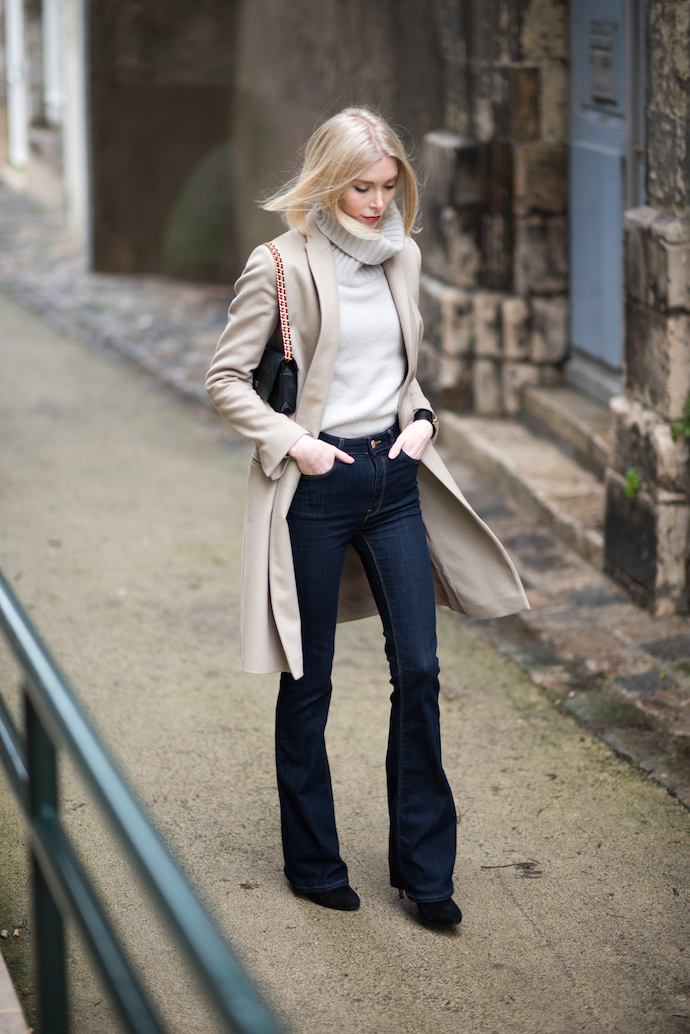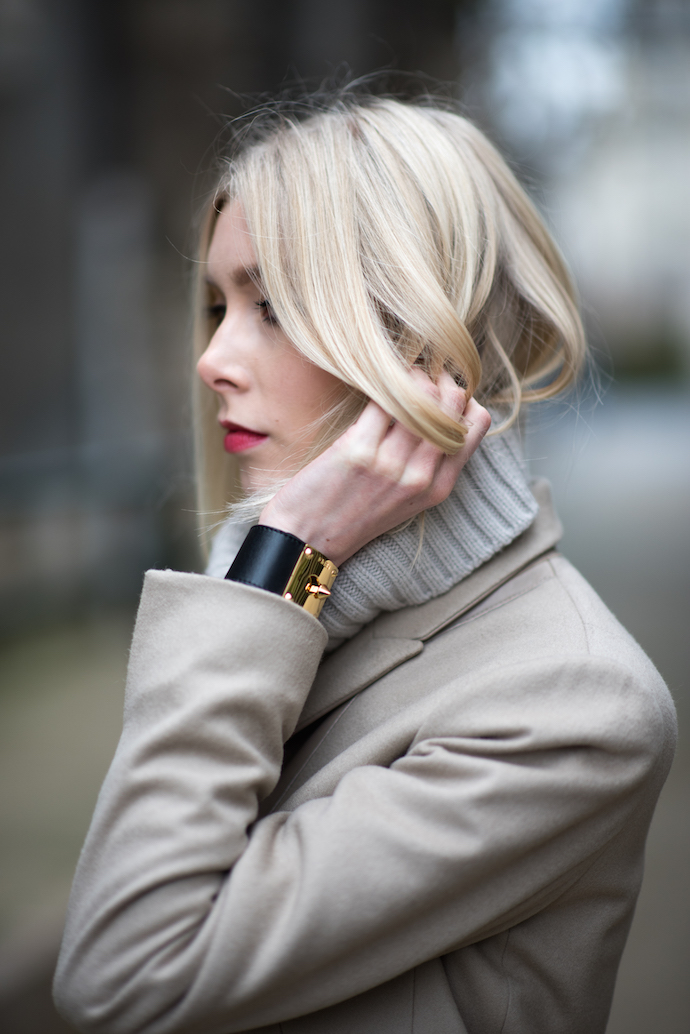 Coat / All Saints (similar here*)

Knit / Max Mara (similar here*)

Jeans / Lindex (similar here*)

Boots / & Other Stories (similar here*)

Bag / Chanel
Bracelet / Fendi
*Commercial links.