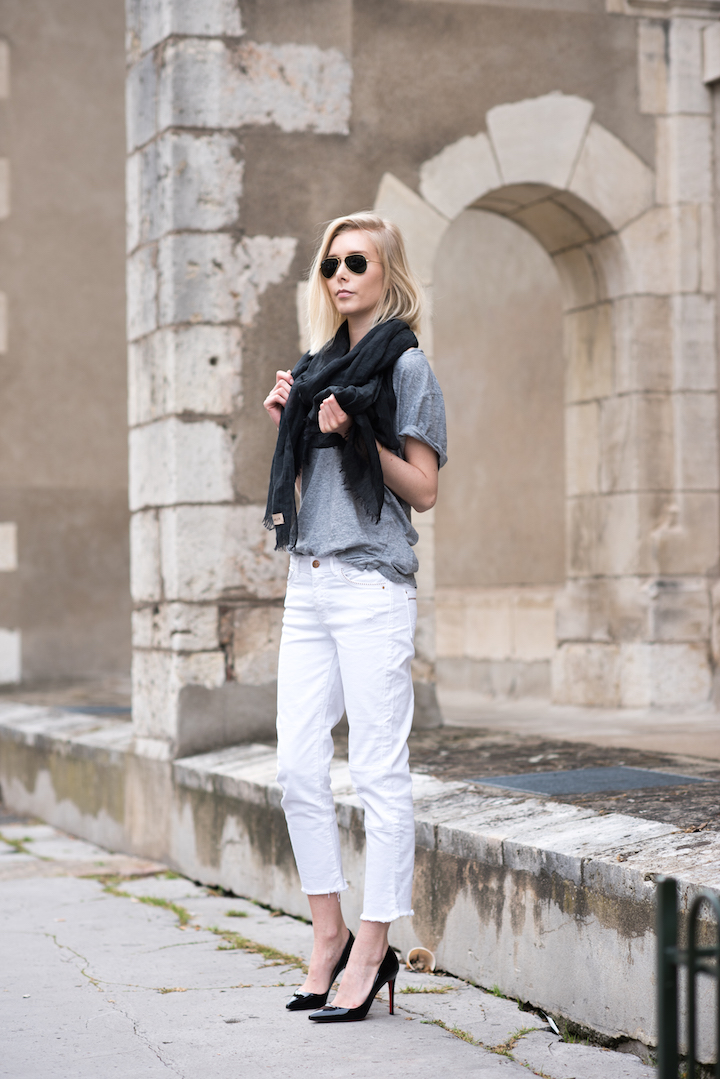 Valkoiset farkut ovat varmaankin kesäpukeutumisen ikuinen klassikko. Voihan valkoisia farkkuja käyttää vuodenajasta riippumatta, mutta itse luokittelen ne vahvasti kesävaatteeksi ihan sen takia, että harvoin (jos koskaan?) olen käyttänyt niitä enää syksyllä tai talvella. Ihanan raikas vaihtoehto sinisten farkkujen rinnalle, eikö? Poikaystäväni t-paita vaan päälle ja pellavahuivi kaulaan ja asu on valmis. Tämän helpommaksi pukeutuminen ei voi enää muuttua!
Kuulin eilen, että poikaystäväni heinäkuun lomaviikko peruttiin työkiireiden takia ja nyt hänen ainoa lomansa on elokuussa. Tulen itse kylläkin jo heinäkuussa takaisin Suomeen, mutta aikataulut menivät uusiksi. Riippuu nyt ihan siitä, että miten työt (tai no kesällä blogihommat hiljenevät huomattavasti, joten töiden puolesta voisin olla oikeastaan missä tahansa) ja muutamat projektit täällä edistyvät. Meillähän alettiin landella tekemään vielä vähän suunniteltua isompaa remppaa, sillä rakensimme vielä autotallin ja "kylpyhuone-rakennuksen" mihin tulee suihku, vessa, lavuaari, sekä pyykinpesukone. Tämä rakennus on pian valmis, mutta kyllä siinä sitten vielä työtä riittää. Etenkin alueen siistiminen ja pihan suunnittelu on niitä aikaavieviä osuuksia ja niihin tarvitsemme kyllä ammattilaista näyttämään suuntaa. Jos teillä on muuten kokemusta hyvästä maisema-arkkitehdista, niin vinkkejä otetaan ilolla vastaan!
For me, white jeans are one of those "only during summer"-pieces. I have actually never (or maybe once?) worn them during Fall or Winter, so for me they really equal summer. I think white jeans are a fresh option after wearing blue jeans throughout the year, don't you think? For this look I just borrowed my boyfriends t-shirt (yes, again) and wrapped this linen scarf around my neck. Dressing up doesn't get any easier than that!
Yesterday I heard that my boyfriend won't be getting any holidays next month (only in August), so we need to change our plans. I'll be going back to France next week and I'll probably stay for a few weeks before coming back here. I'll have to see, but that's my plan for now! Luckily it's summer and everything slows down work wise, so it's easier to make last minute decisions. Maybe we'll even do a little weekend away somewhere in France…Deauville is always a good idea, but so is Monaco (our old hoods). Then we could rent a car and do a little road trip in the South as well (how I miss that place). That would definitely be a good idea!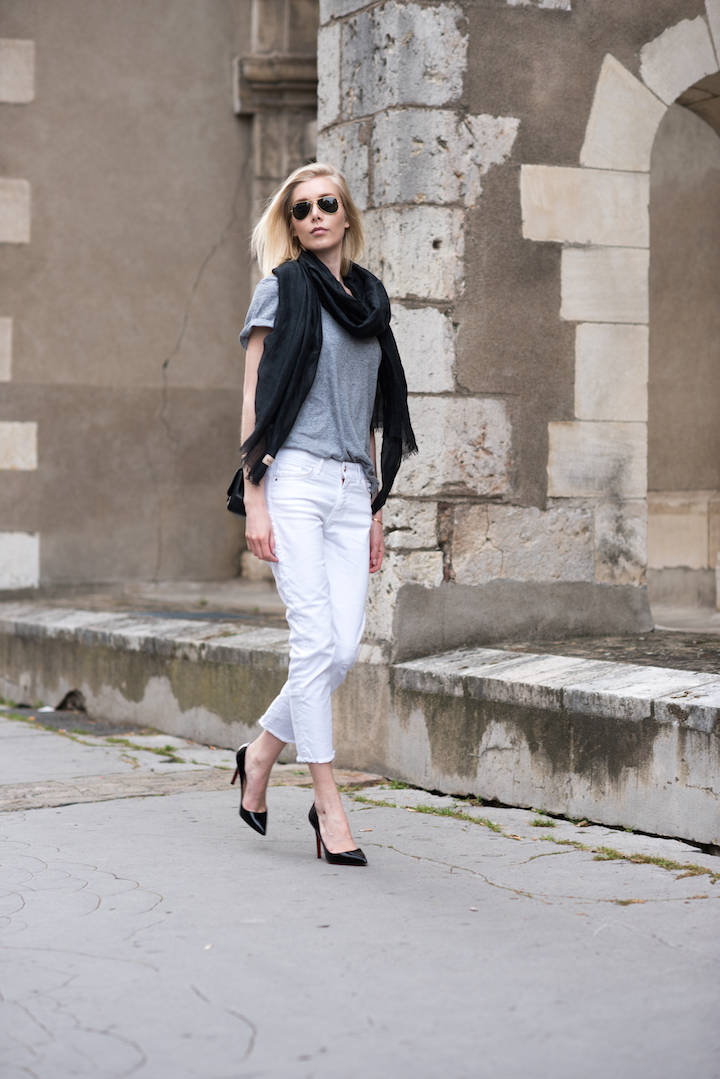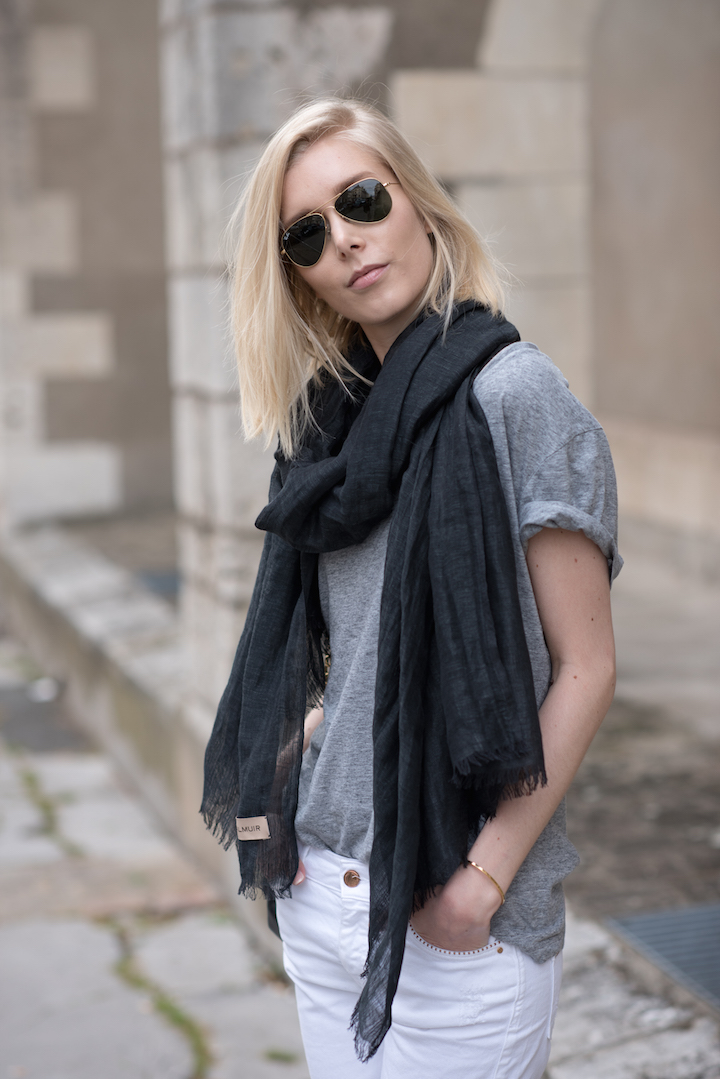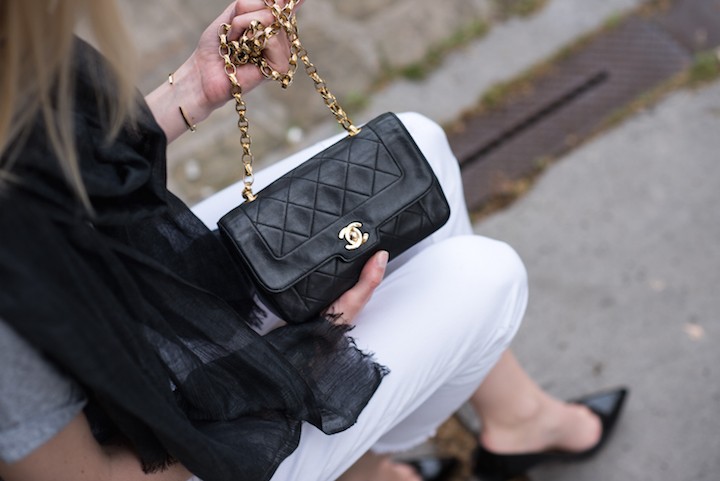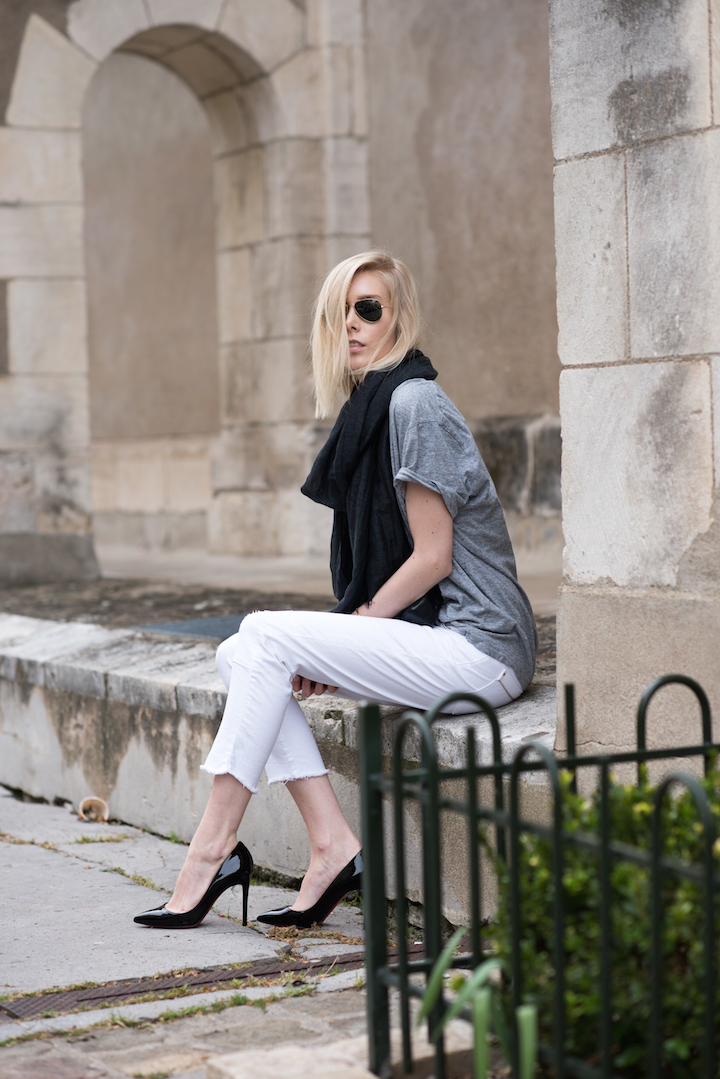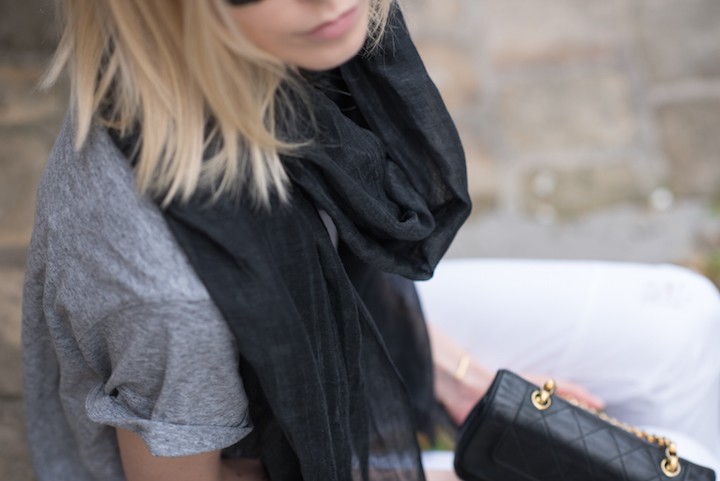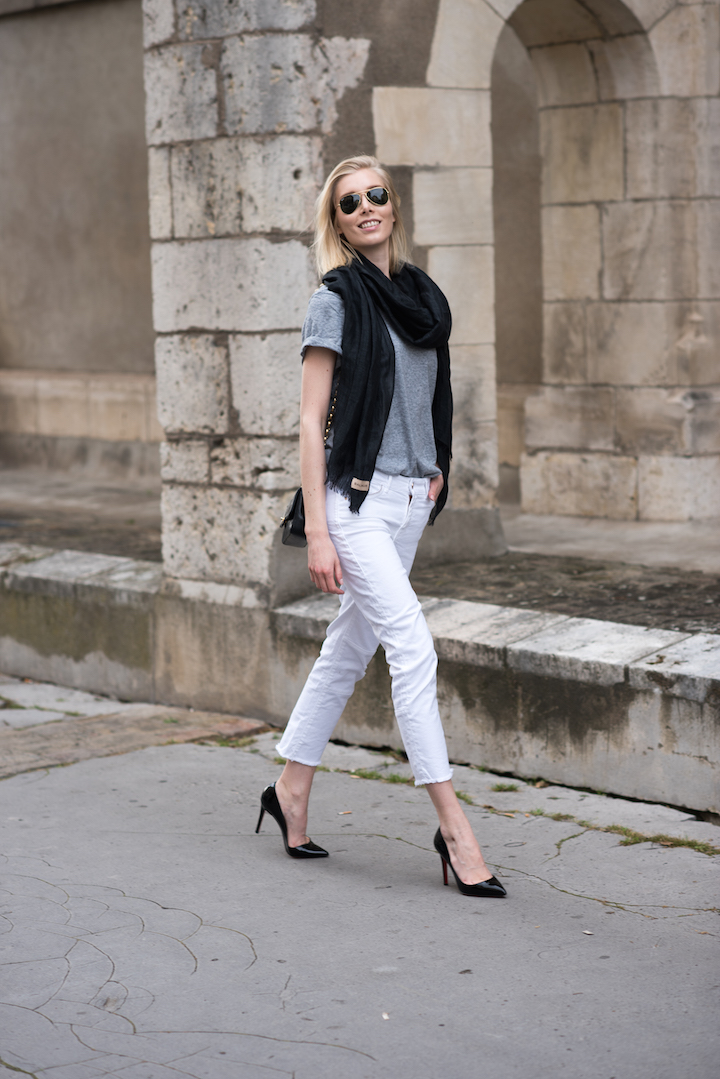 Jeans / Zara (similar here*)
T-shirt / H&M (similar here*)
Scarf / Balmuir*
Heels / Louboutin
Bag / Chanel
Sunnies / Ray Ban*
*Commercial links / Gifted.