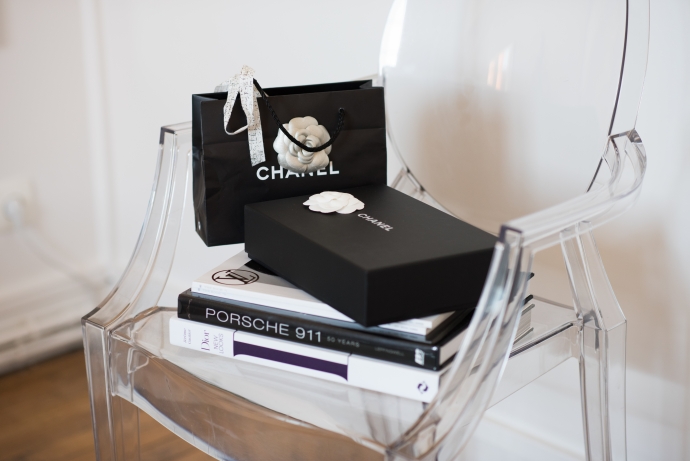 Uuteen vuoteen uuden Chanelin kanssa, heh! Tiedän, että sieltä ruudun toiselta puolelta löytyy muitakin laukkufriikkejä, joten oli pakko esitellä tämä kaappini uusin tulokas näin oman postauksen muodossa. Joulupukki muisti vuoden 2015 suurimman laukkuhaaveeni, sillä Chanelin WOC paljastui kauniista paketista.
En ole ehtinyt vielä ulkoiluttamaan laukkua kunnolla, mutta kotona heilunut sen kanssa sitten senkin edestä, heh. Koko on ihanan kompakti ja sinne mahtuu kaikki tarpeellinen. Laukku on myös sopivan syvä, eli sinne menee enemmän kuin alkuun uskoinkaan. Toisesta Chanelin paketista paljastui vielä minilompakko, joten tällä kombolla mennään hyvin mielin uuteen vuoteen.
Hyvää vuoden 2016 ensimmäistä päivää kaikille!
I'm heading to this new year with a new Chanel, heh! I know some of you are bag lovers like me, so I decided to dedicate one post to these new items of mine. I guess Santa remembered my biggest bag wish for 2015 as I unwrapped a WOC from the iconic black and white box.
The bag is small, but it fits all the essentials. Besides the bag, I also received a mini-wallet, which is perfect as it fits inside the WOC without problems. So with this combo, I'm very happy to start this new year!
Enjoy the first day of year 2016 everyone!