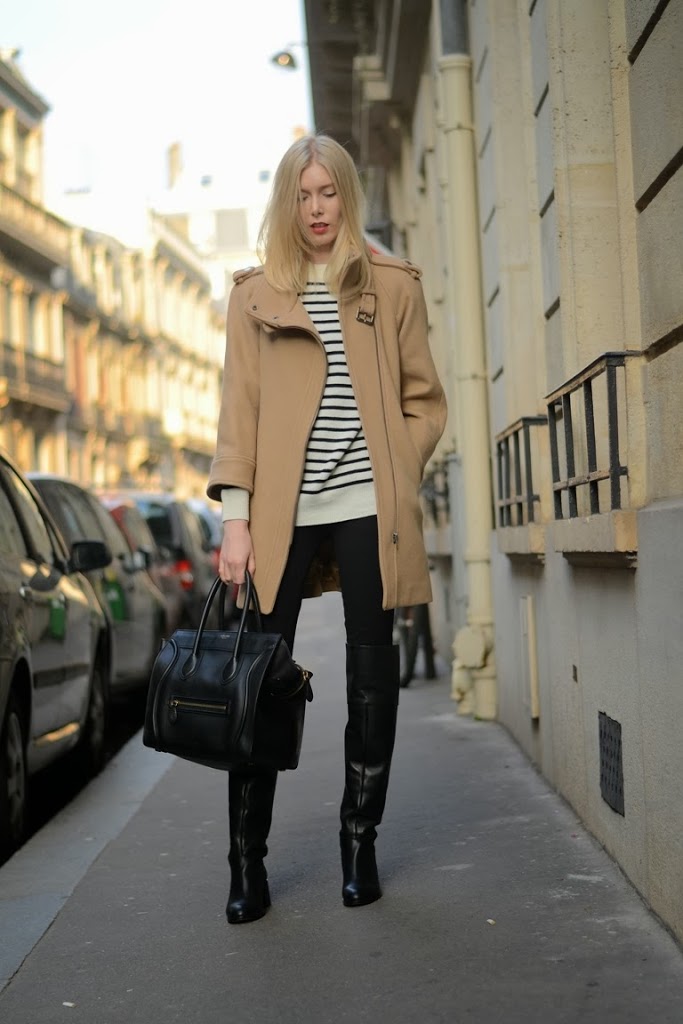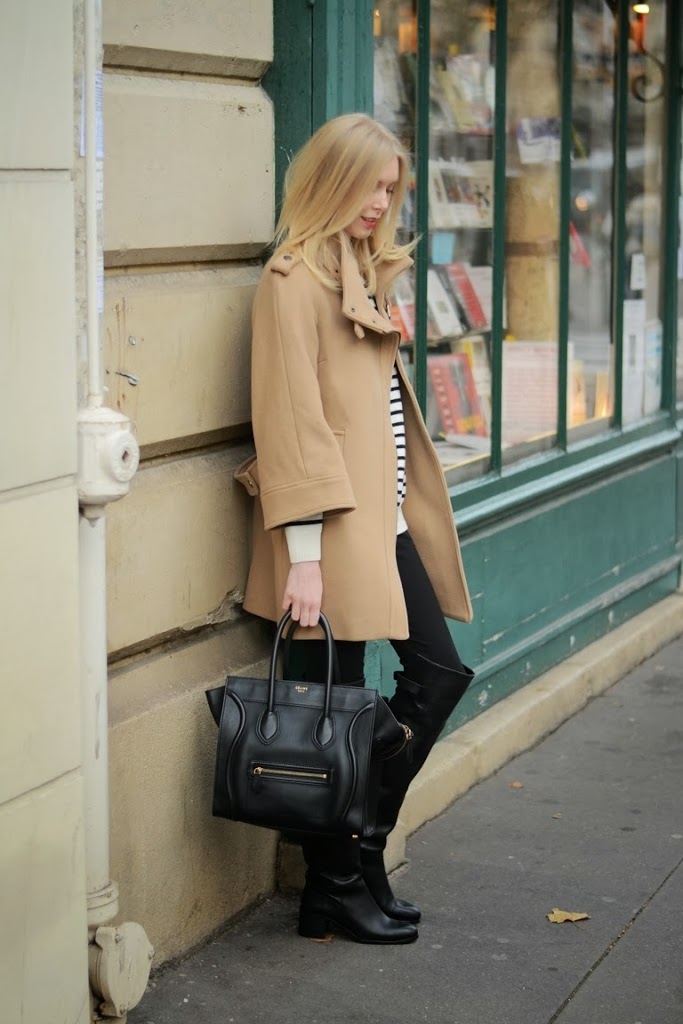 Coat, Pants, Boots / Zara
Knit / COS
Bag / Céline
Time goes just way toooo fast! My internship is coming to an end in a month, soon it's Christmas and then we are off to Mauritius. I kind of wish time would stop just for a while, so I could do all the things I don't have the time for at the moment (one of them is this blog and especially outfit pictures), but in January I should have more time…hopefully!
This weekend we just about relaxing, since the last two have been full of activites. We did some shopping at Le Bon Marché and my boyfriend got a new warmer coat. It's getting really cold in Paris now (the humidity is the worst) and I was freezing in this outfit I wore on Saturday. I guess I'll need to take my warmest jacket out soon! But I love Christmas and the coldness reminds me of Finland, so I'm not complaining…just need to dress properly and it should be fine! 🙂 And talking about Finland…that's where I'm heading this week and I can't wait!
Tuntuu, että aika menee niin nopeasti, että perässä ei pysy ollenkaan. Hurjaa ajatella, että itselläni on enää kuukausi työharjoittelua jäljellä eli kuukauden kuluttua olen ollut töissä puoli vuotta. Mihin se puoli vuotta hävisi…sitä en tiedä! Pelottavaa oikein ajatella miten hirmu nopeasti aika oikein juoksee, mutta toisaalta kun on paljon tekemistä niin silloinhan sen aikaa kuluukin nopeammin. Nyt kun olen töissä arkisin aamusta iltaan niin blogin tekeminen on haastavampaa. Toisaalta näin talvisin sitä energiaakaan tai intoa pukeutumiseen ei ehkä löydy samalla tavalla kuin muulloin. Anyway, toivon, että tammikuussa blogille löytyisi enemmän aikaa ja etenkin aikaa asukuviin panostamiseen!
Viikonloppuna otettiin todella rauhallisesti poikaystäväni kanssa ja lauantaina menttin Le Bon Marché tavarataloon ostoksille. Tai itseasissa poikaystäväni meni ostoksille ja itse lähdin mukaan makutuomariksi. Hänellä oli hakusessa uusi talvitakki ja ajoitus ei olisi voinut olla parempi….ilma lauantaina oli nimittäin aivan todella kylmä. Itse olin aivan jäässä tässä asussa, vaikka takki ja neule ovatkin villaa. Täytyy siis pian kaivaa esille untuvatakki! Hyvää viikonalkua kaikille!