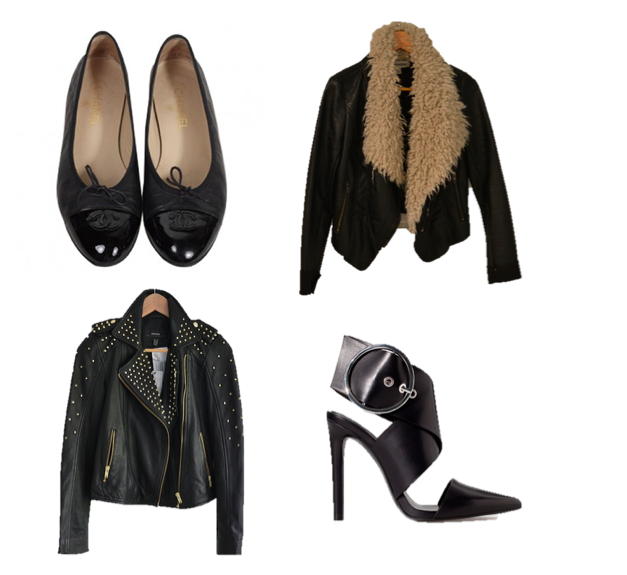 [dropcap custom_class="normal"]Taas on blogikirppiksen aika! Käytän tosissaan edelleen huuto.nettiä, mutta toki tuotteista voi kysellä myös mailitse tai kommenttiboksin kautta. Moni teistä tietää, että karsin aika useinkin omia varastojani ja taas kerran se siivous-hulluus iski. Tällä kertaa laitoin myyntiin vanhoja juttujani aika rankalla kädellä (mm. luovun Chanelin balleriinoistani), mutta siitä tulee vaan niin hyvä fiilis kun saa tavaramäärää vähennettyä. Siihen fiilikseen jää kyllä ihan oikeesti koukkuun (varoitan!)![/dropcap]
Kaikki kohteet pääsette näkemään TÄÄLTÄ! Myynnissä on mm. nämä Chanelin balleriinat, tämä Stylestalkerin takki, Stella McCartneyn kaulakoru, Chanelin lasit, muutama bleiseri, sekä paljon muuta. Yritän vielä lisäillä tuotteita viikonlopun aikana, joten pysykää kuulolla.
As many of you know by now, I'm really into clearing my closets every now and then. I just hate when there's too many things in there and yesterday again I chose some things to sell. I'm using a Finnish website for the selling part, but if you're interested in any of the products, feel free to email me at styleplaza@hotmail.com. Click here to see everything I'm selling!