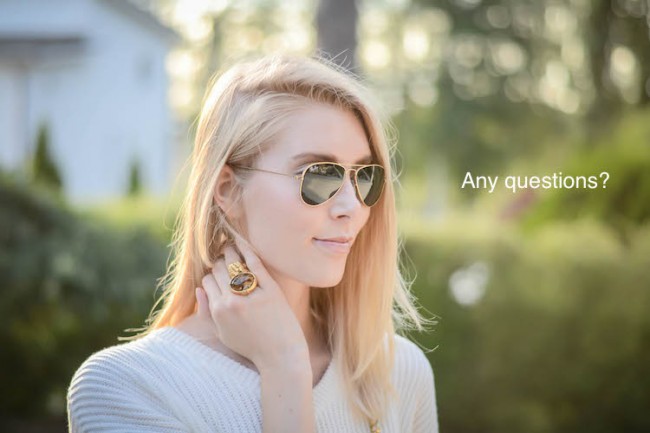 Nyt saatte kysellä mitä mieli tekee ja vastailen teidän kysymyksiin sitten videon kautta. Heh, kylmä hiki tulee kun mietin kameran edessä puhumista taas kerran, mutta toivottavasti tällä kertaa osaisin olla edes hitusen luonnollisempi kuin edellisellä videolla. Kommenttiboksin puolella voitte siis kysellä mitä mieleenne tulee![/dropcap]
P.S. Iso kiitos kaikille edellisen postauksen kommenteista. Mietin pitkään julkaisenko sitä postausta ollenkaan sen henkilökohtaisuuden vuoksi, mutta onneksi uskalsin. Oli mielenkiintoista ja hieman surullistakin lukea teidän tarinoita, mutta päällimäiseksi jäi se fiilis, että te hyväksytte itsenne juuri sellaisenaan ja se vasta inspiroivaa ja ihanaa olikin. Iso kiitos siis teille kaikille!
//
Time for a question post! You can ask me anything in the comment section and I'll answer you guys by video. I'm already dreading this video part, but I'm hoping the result would be more natural compared to the first video. Hope for the best!
Save