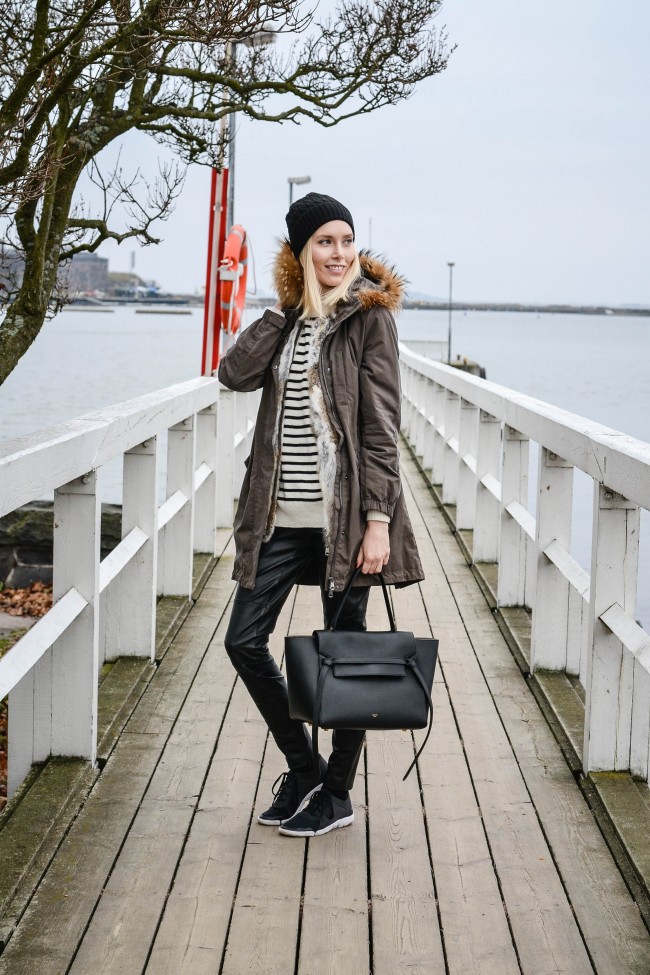 [dropcap custom_class="normal"]Tämä asukokonaisuus on löytänyt tiensä mun päälle monena päivänä tässä kuussa. Mukava ja lämmin on ollut ne avainsanat mun pukeutumisessani selkeesti. Inspiraatio pukeutumisen suhteen kyllä vähän takkuilee tähän aikaan vuodesta kun ulkona on harmaata ja kylmää. Siksi olen niin iloinen, että olen nyt Pariisissa ja saan pienen tauon Suomesta.[/dropcap]
Lensin tänne jo eilen, sillä poikaystävälläni oli synttärit ja me yllätettiin hänet ystäviemme kanssa. Hänellä ei ollut mitään ideaa siitä, että olin tulossa jo nyt, joten en ole voinut hiiskua tästä asiasta täällä blogissakaan. Eilen juhlittiin pitkän kaavan mukaan ystäviemme kanssa ja tänään on sitten vuorossa vähän kaupoissa kiertelyä ja illallista läheisen ystäväpariskunnan kanssa. Ihanaa olla taas täällä!
Bon week-end à tous!
//
This outfit has made it's way on me many times this month. I guess comfortable and warm are the keywords in my outfits this winter. I have to admit that the weather does affect my mood and it also affects my style. I'm not so inspired by fashion as usual and don't really think too much of what I'm wearing. I guess it's like the fashion me hibernates during winter, heh. Do any of you have the same "problem"?

Bon week-end à tous!
Parka / Max Mara Weekend
Knit / COS
Leather pants / Asos
Beanie / Uniqlo
Bag / Céline
Sneakers / Adidas by Stella McCartney
Thank you Alexa for the pictures.