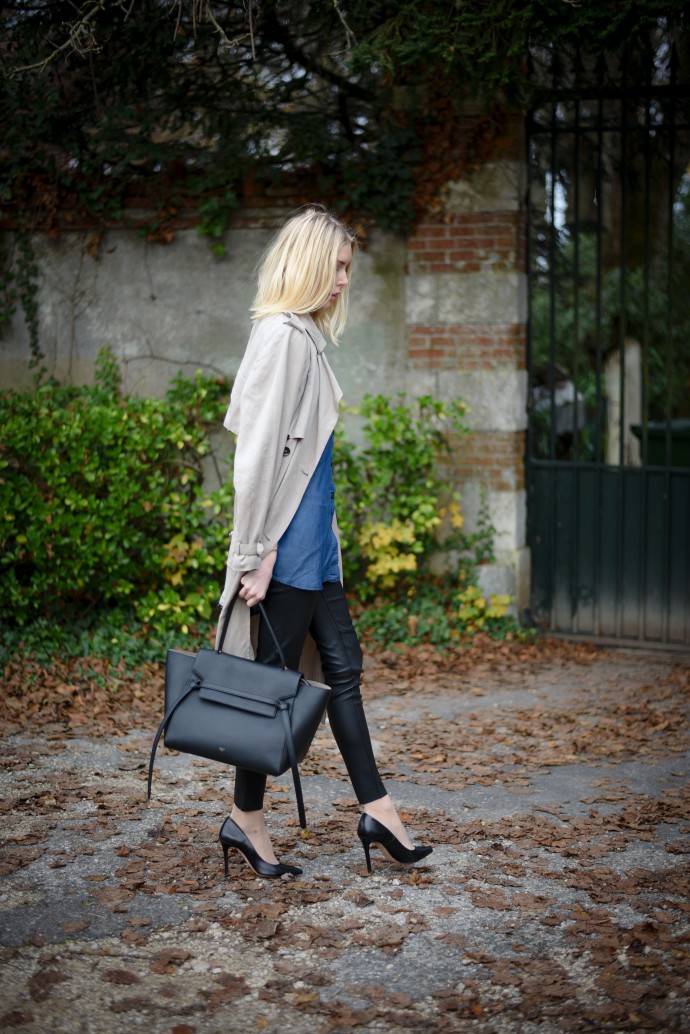 [dropcap custom_class="normal"]Käytän paljon kauluspaitoja ja farkkunen sellainen on ollut hakusessa jo kauan. Halusin, että paita on pitkä malliltaan, rento ja keskisininen. Löysin sen täydellisen yksilön Uniqlon sivuilta isolla alennuksella. Tilasin sen Ranskaan (edullisemmat postikulut) ja kun kaivoin sen paketista niin se oli vielä kivempi kuin kuvissa. Täydellinen löytö siis! Löysin Pariisista myös mustan pitsisen aluspaidan Oysholta, joka sopii hyvin kauluspaitojen alle. Silloin nappeja voi pitää enemmän auki ilman, että lopputulos on liian paljastava. Täytyykin kokeilla sitä komboa etenkin valkoisen kaulusspaidan kanssa pian![/dropcap]
Tänään saan ystäväni ja hänen pienen tyttärensä kylään ja me juhlitaan joulua näin jälkikäteen. Ylihuomenna pääsen sitten juhlistamaan joulua vielä viimeisen kerran poikaystäväni kanssa. Sitten alkaa uuden vuoden juhlien järjestäminen! Ihanaa, että vuosi 2014 on pian lopuillaan. Innolla odotan uutta vuotta ja uusia juttuja!
I have been looking for the perfect denim shirt now for a while now and I finally found it. This one is from Uniqlo (got it on sale, which makes it even more perfect) and has the exact loose fit and long length that I was looking for. I also found a lace top from Oysho, which will work great underneath any collar shirt. Then I can keep more buttons open and the end result isn't too revealing.
Today my friend and her little girl are coming over and we'll have a mini Christmas celebration. Then on Monday I'll have the last and final Christmas as my boyfriend is arriving. After Monday it's all about New Year. We are organizing a small party for New Year's Eve so I better get on it. I'm so done with this year and can't wait to welcome year 2015 with my love and friends!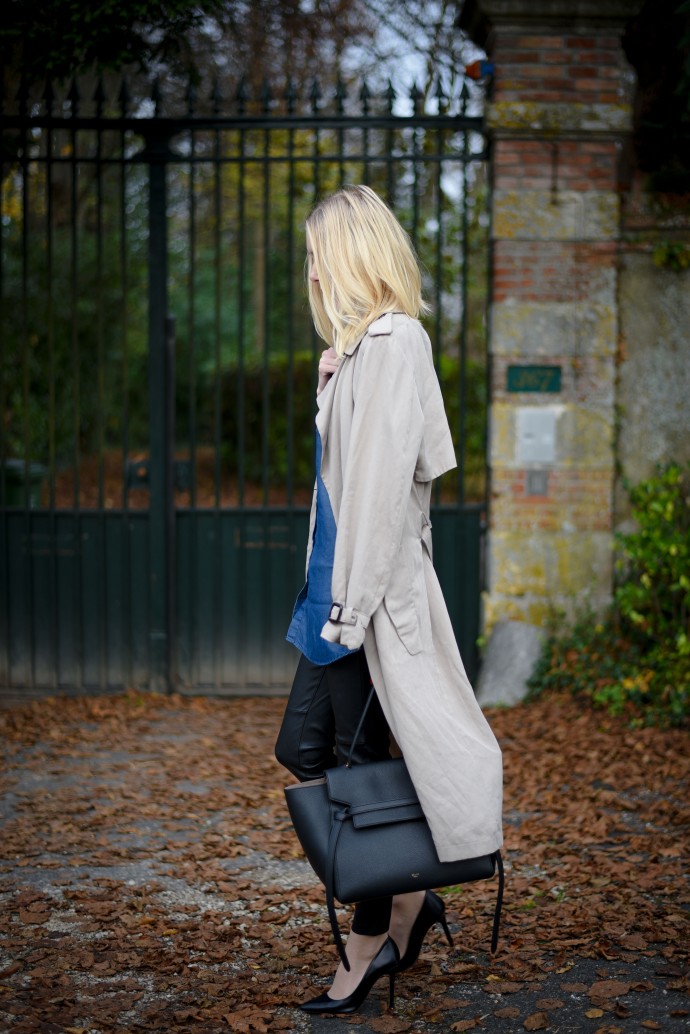 Trench coat / Zara
Shirt / Uniqlo
Leather trousers / Zara
Heels / Zara
Bag / Céline