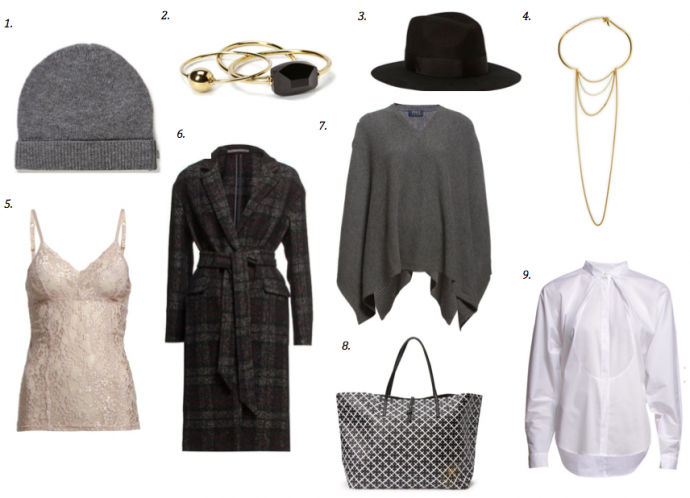 1. Tiger of Sweden   2. By Malene Birger   3. From Lou   4. Pilgrim
5. Day Birger et Mikkelsen   6. Tiger of Sweden   7. Polo Ralph Lauren   8. By Malene Birger   9. Day Birger et Mikkelsen
[dropcap custom_class="normal"]Ale-löydöillä jatketaan! Tässä muutamia suosikkejani Booztin alesta. Eniten näistä itseäni himoittaa tuo Pilgrimin kaulakoru…se voisi olla aika makea avonaisen kauluspaidan kanssa vai mitä sanotte? Ja muistatteko kun kerroin täällä, että tein mahtavan ale-löydön jota odotin saapuvaksi? No se paketti vihdoin saapui, mutta väärän tuotteen kanssa. Ja tietenkin oikea tuote oli jo loppuunmyyty. Höh mikä tuuri. Ja tämä kyseinen verkkokauppa lupasi "hyvitykseksi" maksaa tilauksesta aiheutuneet postikulut takaisin. Laitoin vastaukseksi, että oman saamista takaisin ei voida kutsua "hyvitykseksi", heh. Katsotaan millainen viesti sieltä seuraavaksi saapuu…[/dropcap]
Lumista sunnuntaita sinne kaikille!
Sales picks of the week! Any favorites? I'm drooling over the Pilgrim necklace!
Have a great Sunday everyone! Here in Finland it's snowing again. The weather has been just crazy. One moment it's plus degrees and the next it's snowing and freezing again. Tomorrow it should be -15 and then the next day zero degrees again. Quite the weather I have to say!
*Mainoslinkkejä/Commercial links.