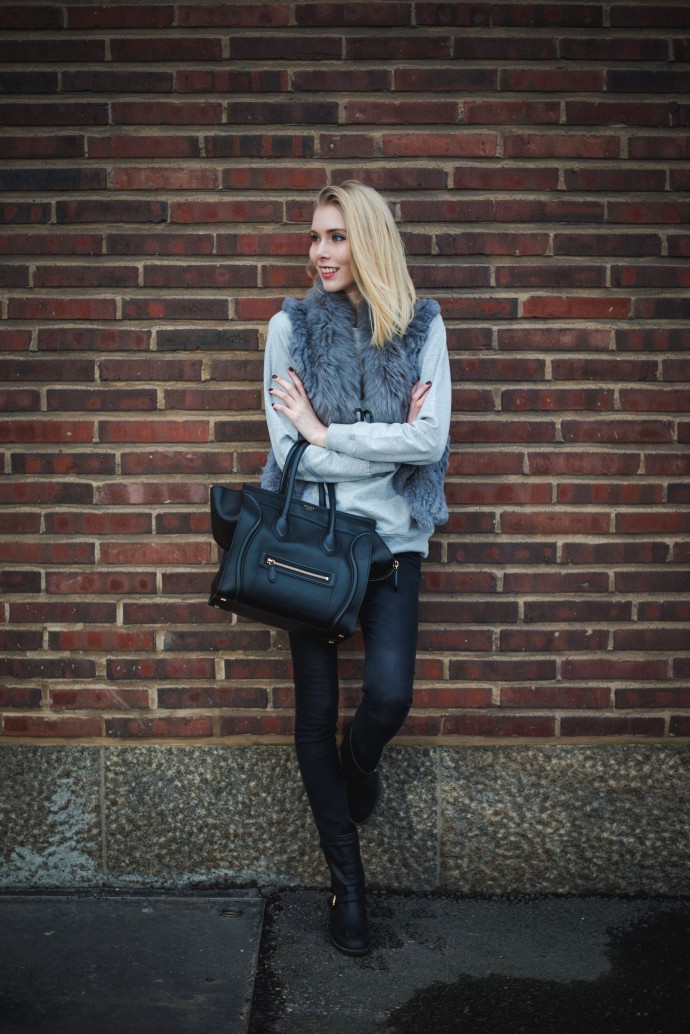 [dropcap custom_class="normal"]Vai pitäisikö sanoa, että weekend mood? Tämä ihana kollari on ollut päälläni paljonkin, mutta jostain syystä se ei ole ikinä tallentunut asukuviin ennen tätä. Se sopii hyvin niin kiirettömään viikonloppuun kuin vauhdikkaaseen arkeenkin. Tämä viikonloppu kuluu omalta osaltani ystävieni tapaamisella ja yritän saada omaisuuttani järjestykseen ennen muuttoa. Lisäyksiä huuto.nettiin on siis varmasti luvassa ensi viikolla![/dropcap]
Aurinkoista viikonloppua kaikille!
Or should I say weekend mood? I love this sweatshirt and I wear it quite often actually, but for some reason this is the first time it's ever shown in an outfit here in the blog. This is the perfect companion for a casual weekend or a hectic weekday. This weekend I'm meeting my friends and then trying to sort out my stuff for the upcoming move…
Sunny Saturday lovelies!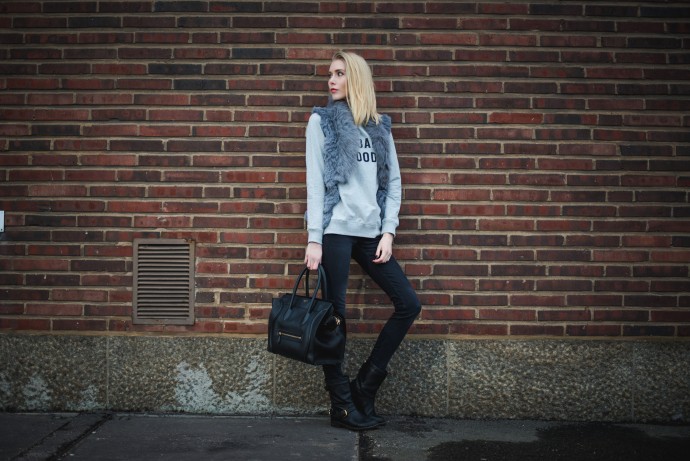 Sweatshirt / Urban A*
Vest / Ebay
Jeans / Seppälä
Boots / Dune
Bag / Céline
*Gifted.