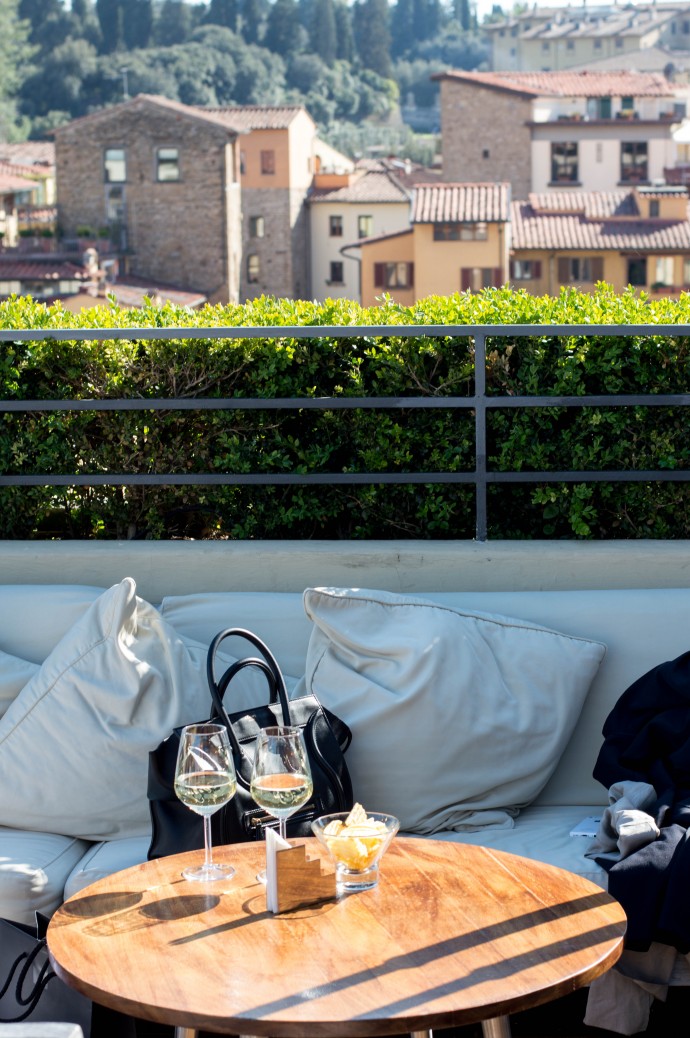 Yksi mahtava vinkki Firenzeen matkustaville on käydä  nauttimassa kylmät prosecco-lasilliset hotelli Continentalen kattoterassilla. Tämä kattoterassi on keskeisellä paikalla ja näkymät ovat ehdottomasti vierailun arvoiset. Terassi on kauniisti sisustettu ja sieltä näkee kolmeen ilmansuuntaan lähes esteettömästi. Paikka on kuitenkin suhteellisen pieni, joten se täytyyy nopeasti. Tämä kannattaa muistaa ja ehkä suosia iltapäivää illan sijaan.
Tuolla kyllä kelpasi nauttia ihanasta lomapäivästä!
One last Florence tip! Hotel Continentale has a great rooftop bar, which is worth seeing. The terrace is in a very good location and the views are breathtaking. Definitely a must see if you want to chill and enjoy Florence to the fullest!
Hotel Continentale Rooftop Bar
Viccolo Del Oro 6r
50123 Florence