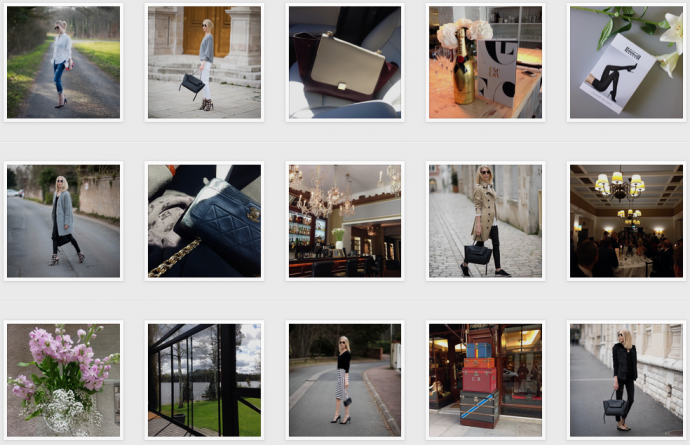 [dropcap custom_class="normal"]Olette varmasti jo kuulleet, että Blogilista lopettaa toimintansa kesäkuussa. Tästä syystä ajattelin vielä kartoittaa mitä muita väyliä pitkin blogiani on helppo seurata.[/dropcap]
BLOGLOVIN'
Tämä on oma suosikkini, sillä tämän sivuston kautta pystyy seuraamaan monia eri blogeja kätevästi yhdestä osoitteesta.
Tästä pääset seuraamaan blogiani sitä kautta.
FACEBOOK
Blogini Facebook sivuston kautta näette aina uusimmat postaukset.
Tästä pääsette Facebook sivulleni.
INSTAGRAM
Muistutan lähes aina uudesta postauksesta Insta-tilini kautta ja sen lisäksi kuvailen sinne paljon muutakin.
Instatilini on @styleplaza.
PINTEREST
Vaikka tämä kanava ei ole paras blogini seuraamiseen niin lisään omalle tililleni aina asukuvani, joten niitä pystyy seuraamaan kätevästi myös Pinterestin kautta.
Tästä pääsette Pinterest tililleni.
I just wanted to remind you of all the channels through which you can follow Style Plaza!
Bloglovin' – You can follow me through this link.
Facebook – To get links to newest posts click here.
Instagram – Get reminders about new posts and see daily shots – @styleplaza.
Pinterest – You can follow my boards here.