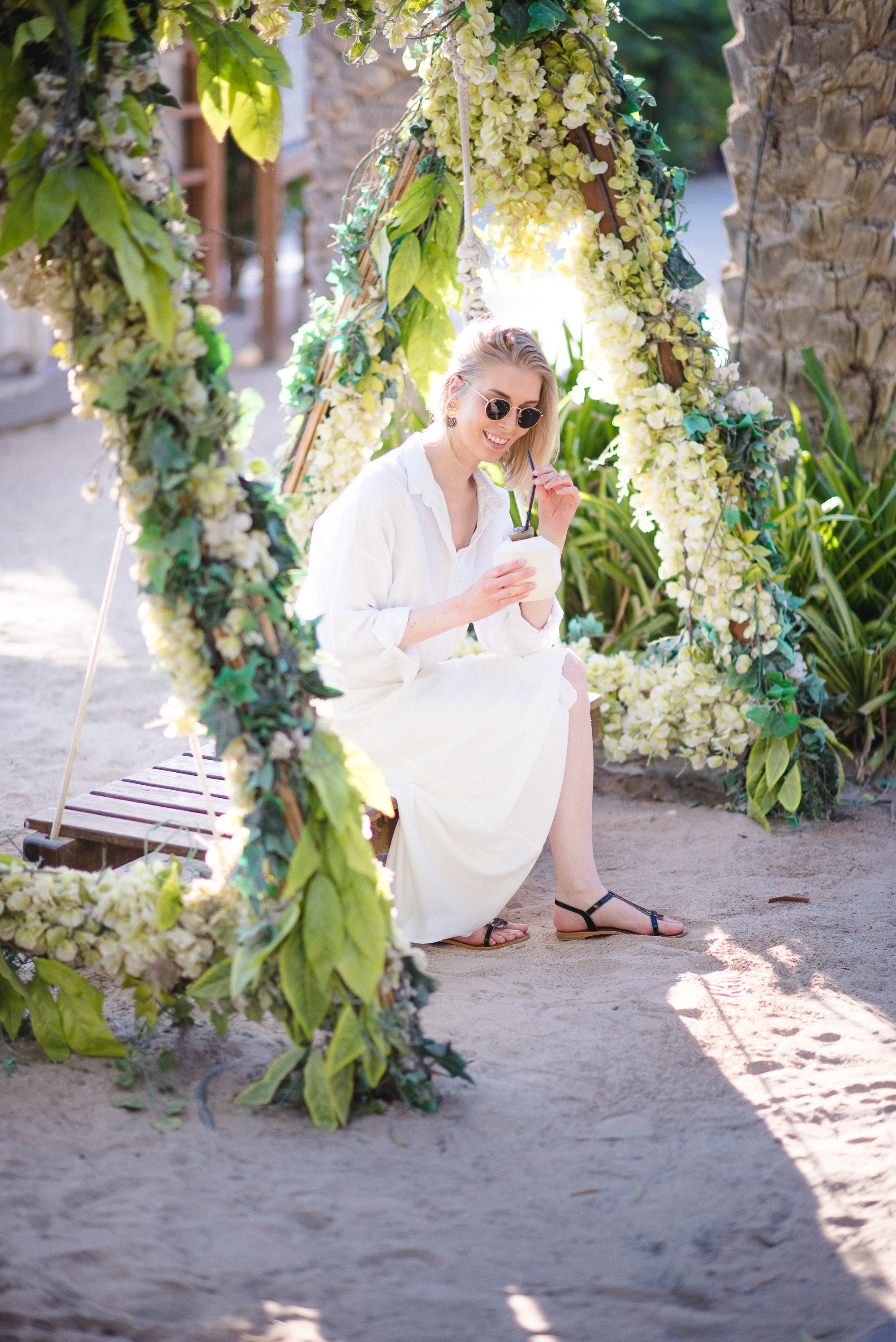 Meidän maaliskuun reissusta on vielä jonkin verran asukuvia julkaisematta, joten yritän saada niitä hiljalleen ulos. Tämä kokovalkoinen asu oli yksi suosikeistani ja täydellinen lämpimään ilmastoon ja etenkin maahan, jossa on soveliasta pukeutua peittävämmin. Tämä jälkimäinen asia ei ole kyllä koskaan tuottanut itselleni ongelmaa kuten tiedätte, heh. Käytän harvemmin hameita, mutta tästä Andiatan hameesta olen tykännyt paljon. Ihanaa kun tässä on vielä vuori, niin ei tarvitse miettiä alusvaatteiden vilkkumista samalla tavalla kun monien muiden valkoisten alaosien kanssa. Pellavapaita on toinen matkagarderobini avain asioista. Pellava on ihana materiaalia lämmössä ja siinä sopivaa rentoutta, joka sopii mihin tahansa matkakohteeseen. Tämä kuvissa näkyvä paita on itse asiassa tunika ja käytän sitä altaalle mentäessä bikinien päällä, mutta toimii se näinkin.
Ihanaa viikkoa kaikille!
I still have several outfit pictures from Dubai in store, so I'll share them with you within the next weeks. This outfit was one of my favorites, as I think all white looks always so fresh. Especially in a place this beautiful! The long sleeves and long length of the skirt was also perfect for Dubai. Linen is the best material for holidays, as it's an easy material to maintain, it keeps you cool and is super soft against the skin. My all time favorite!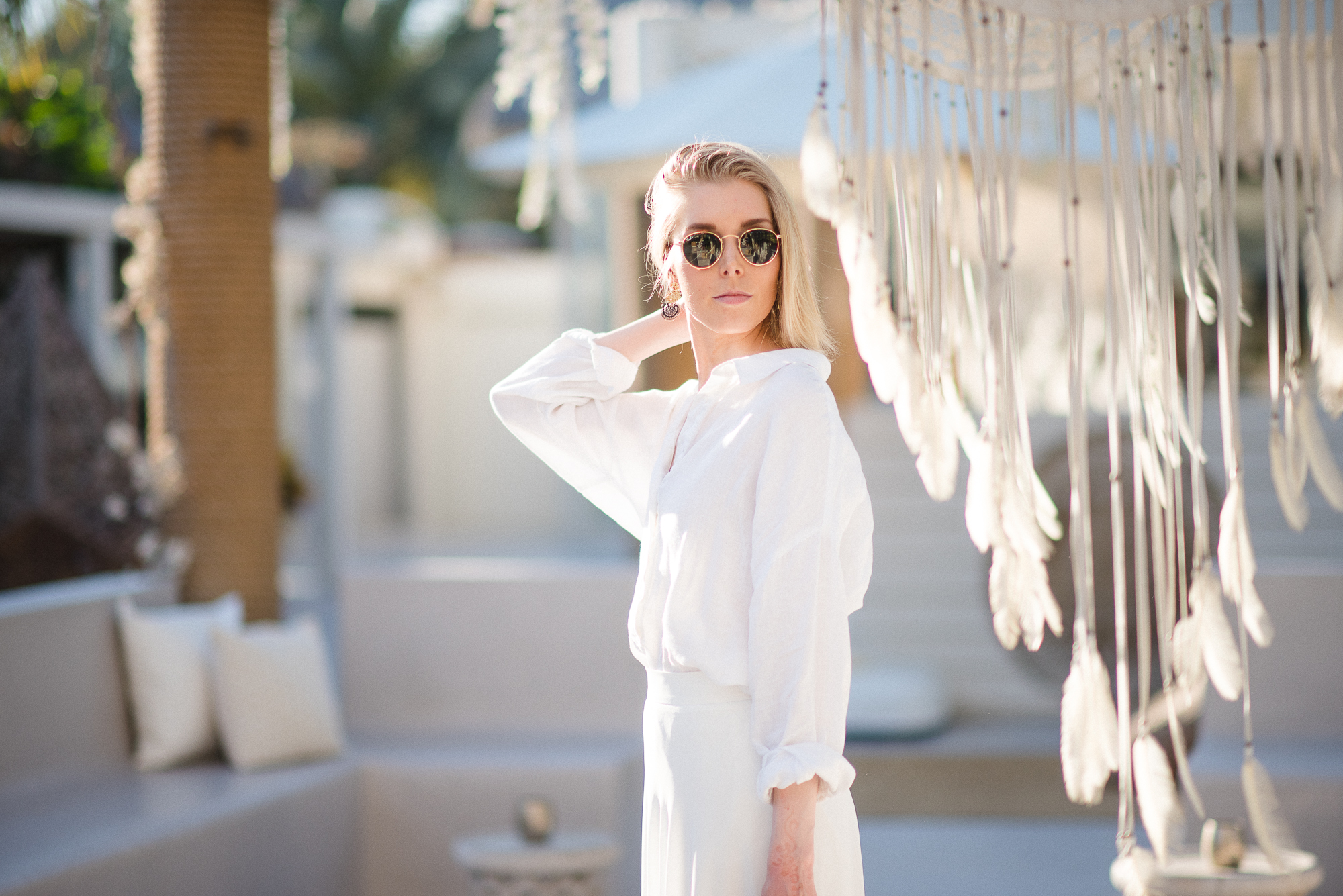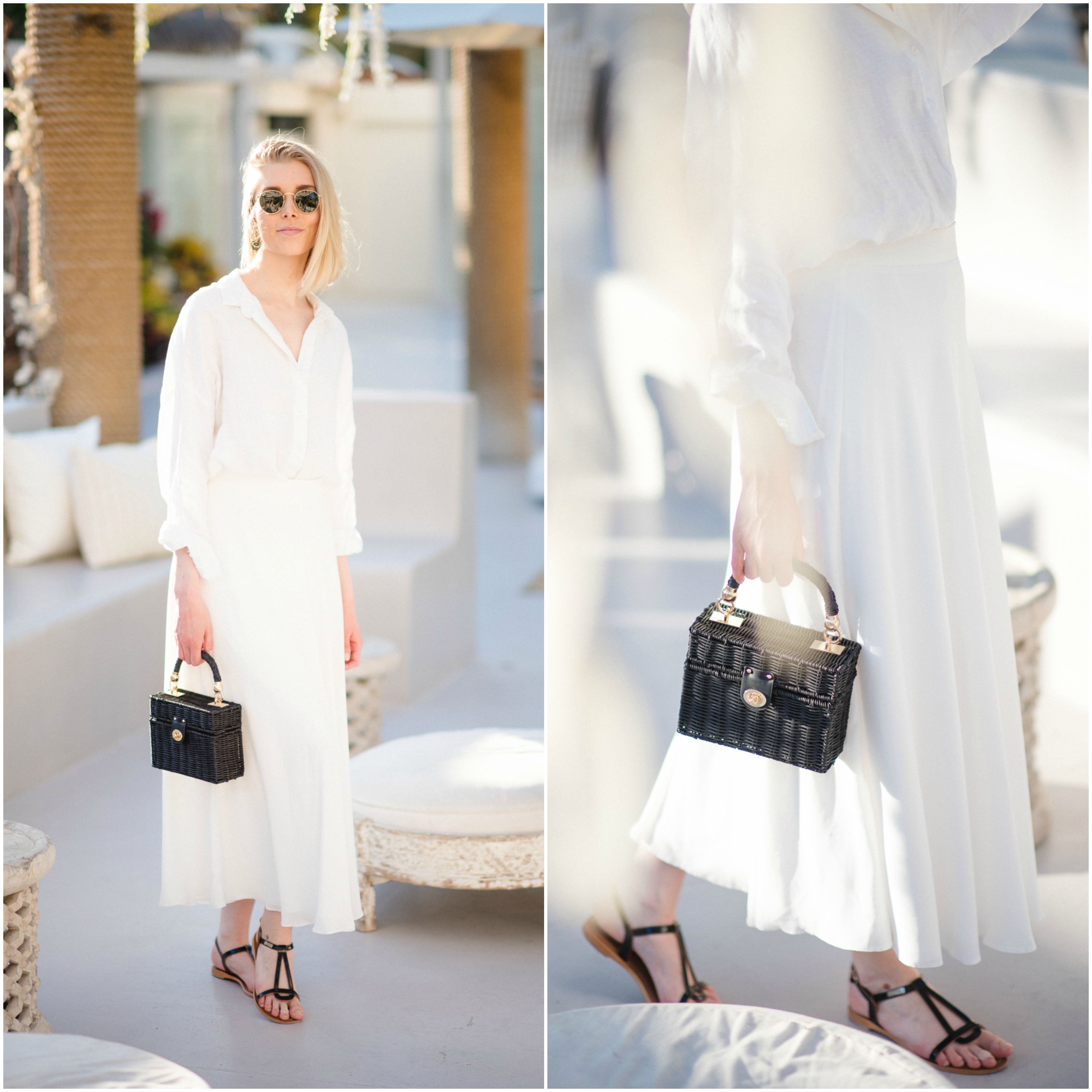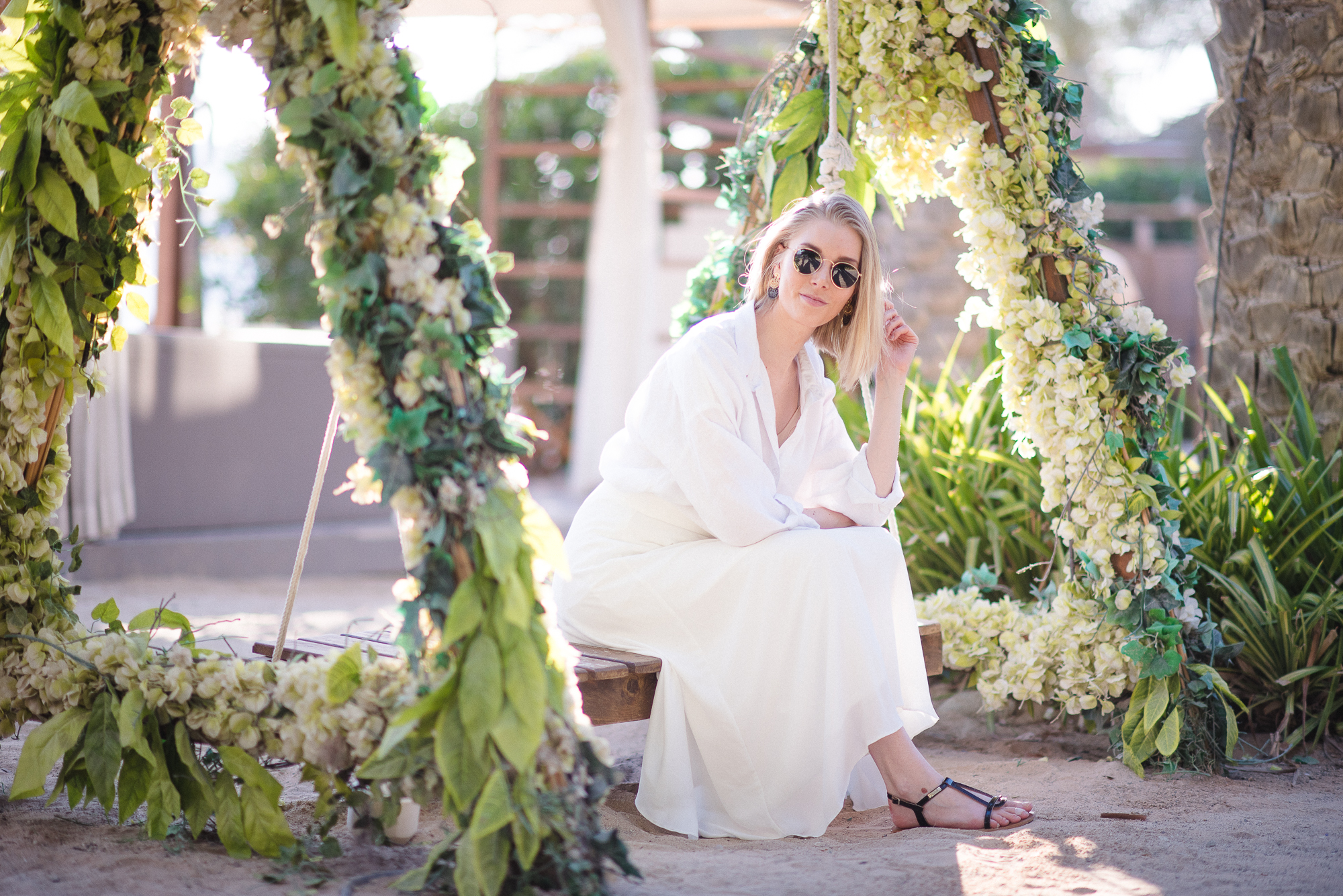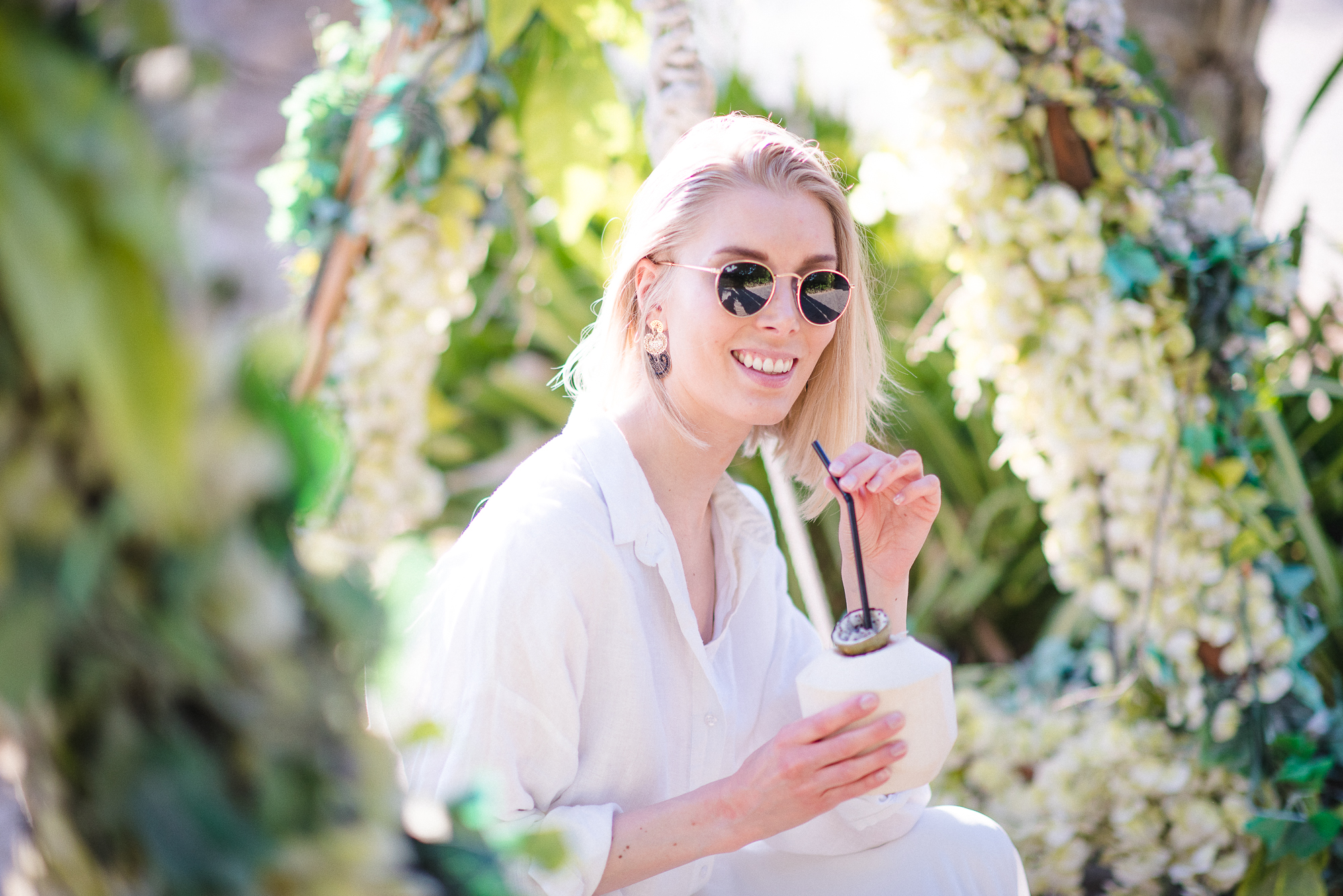 Photos/Thomas D.
Shirt / Monoprix (similar here*)
Skirt / Andiata* (similar here*)
Sandals / Les Tropeziennes (similar here*)
Bag / Zara
*Commercial links/Gifted.