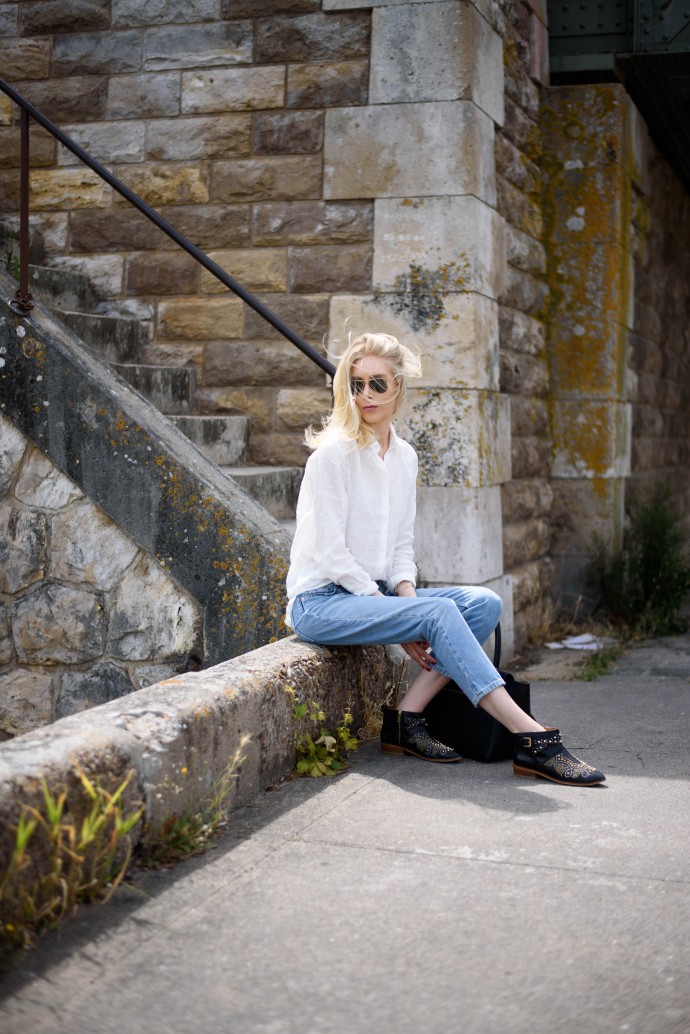 [dropcap custom_class="normal"]Tämä viikko on ollut ihan mielettömän kaunis. Aurinkoa ja lämpöä! Ihmettelen joka vuosi miten kaunis Suomi onkaan etenkin näin kesällä. Landella voisin katsella ympärilleni tuntitolkulla. Myös Helsinki on kauneimmillaan – Mattolaituri, Hernesaari…ah, Suomen kesä.  Poikaystäväni on tulossa tänne lomailemaan, joten toivon, että tämä sadeton putki jatkuisi vielä pitkään (koputan puuta).[/dropcap]
Tämä Uniqlon pellavapaita on ollut ehdottomasti tämän kesän käytetyimpiä vaatteitani ja ostin Pariisista jo toisenkin kappaleen varastoon. Olen pessyt tätä ahkeraan ja se on silti uudenveroisessa kunnossa, eli voin suositella paitaa jo pelkästään sen huikean hinta-laatusuhteensa vuoksi.
Nämä Zaran niittibootsit eivät ihan pärjää Chloén Susanna-bootseille, mutta liippaavat tarpeeksi läheltä. Chloén versiot ovat ikuisella toivelistallani, mutta toistaiseksi olen pärjännyt mainiosti näillä omillani. Saa nähdä jos raaskin vielä joku päivä satsata niihin Chloén versioihin.
Tänään ohjelmassa on sisustuskaupoilla juoksemista, sillä olen päättänyt saada päämökkimme sisustuksen nyt viimeinkin finaaliin. Tuntuu, että kaikissa asunnoissa on tällä hetkellä sisustus puolitiessä, joten edes yhden saaminen valmiiksi auttaisi selvittämään seuraavan haasteen. Kesän jälkeen meillä sitten jatkuu kotona Ranskassa sisustusprojektimme. Sitten saankin jo alkaa miettimään pian valmistuvan vierasmökkimme sisustusta…Olisi varmaan pitänyt opiskella sisustusuunnittelijaksi niin näistäkin haasteista selviäisi hieman helpommin, heh.
Hyvää loppuviikkoa kaikille!
This week the weather has been amazing here in Finland. Above +20 degrees and sun (and miraculously no rain!). Every summer I always admire how beautiful my country is. Green forests, clean lakes – something I always treasure especially when hanging out at our summerhouse in the countryside. Helsinki also shows it's best side and what better than having a glass of wine by the sea with my best friends. Luckily my boyfriend has a mini vacation from work so he gets to join me. 
This linen shirt from Uniqlo has been the most used item in my closet this summer. I even bought a new one from Paris just in case something happens to this one. I have to give props to Uniqlo, because I have washed this shirt multiple times and worn it a lot and it still looks like new. Great quality for the very low price!
So as you probably know, the Susanna boots from Chloé are on my eternal wish list. However, these Zara boots will do until the day when I finally have the originals in my closet.
Today I have a busy agenda as I need to visit many interior stores. We renovated our summerhouse a while back, but the interior design is still not finished completely. My mission is to complete that before heading back to France. In France we also have an unfinished home, so I'm hoping to get the summerhouse done so I can fully focus on our Orléans apartment. And when that's finished, I'll start working on the decor for the new guesthouse (summerhouse), which will be soon fully built. How much easier my life would be if I would have become an interior designer? Just asking, heh.
Enjoy the rest of the week everyone!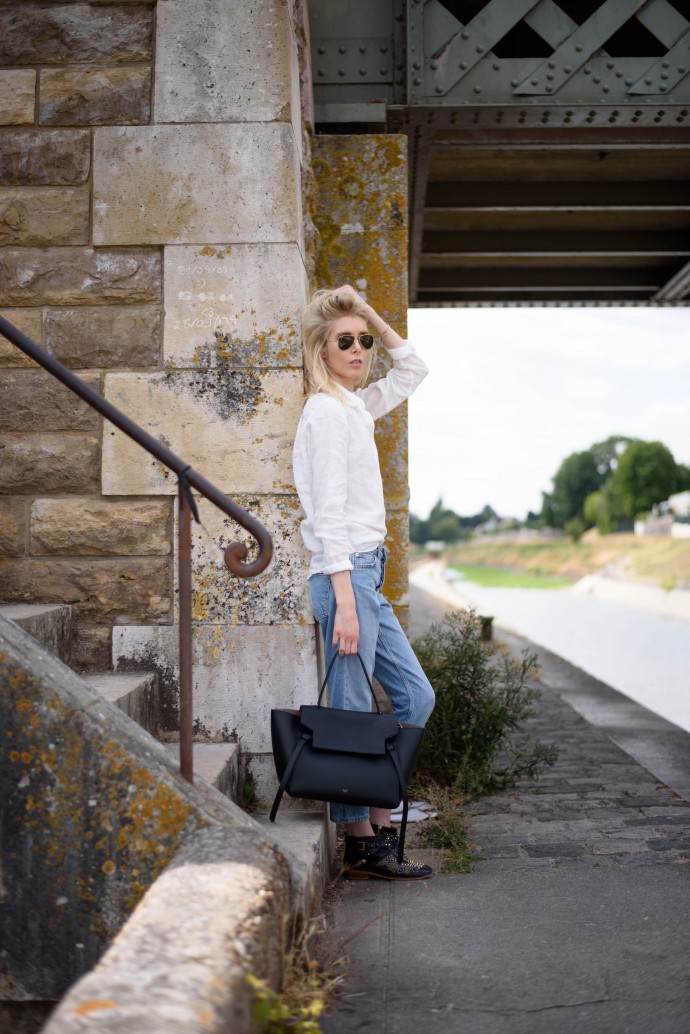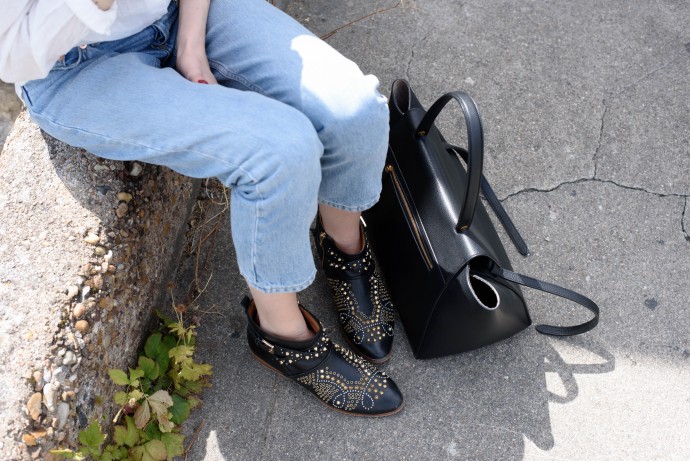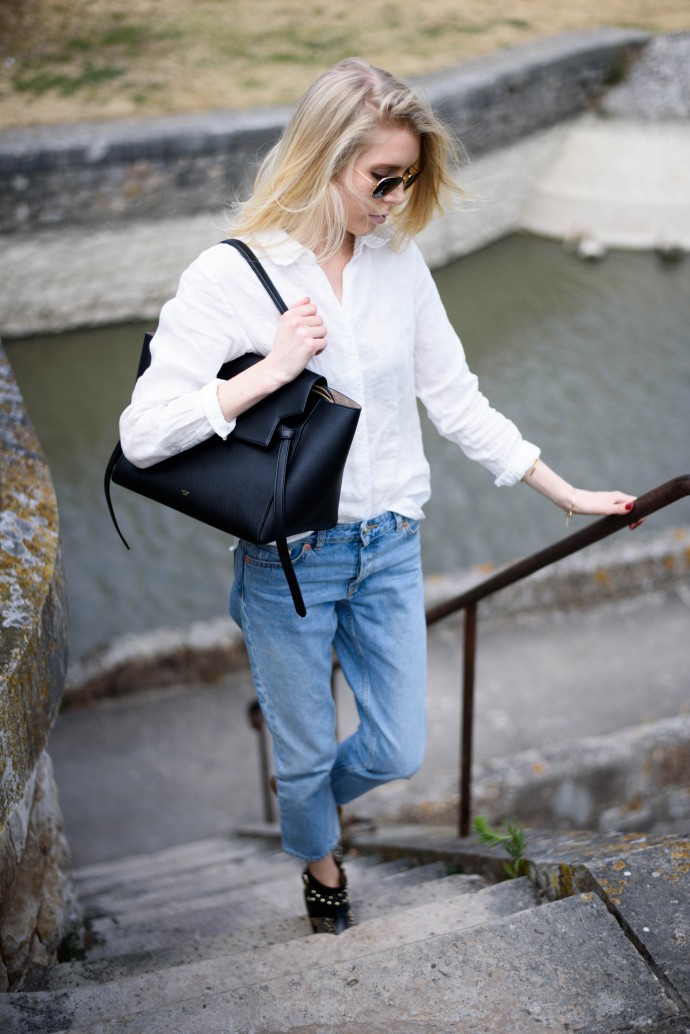 Shirt / Uniqlo
Jeans / Monki
Boots / Zara
Bag / Céline
Sunnies / Ray Ban