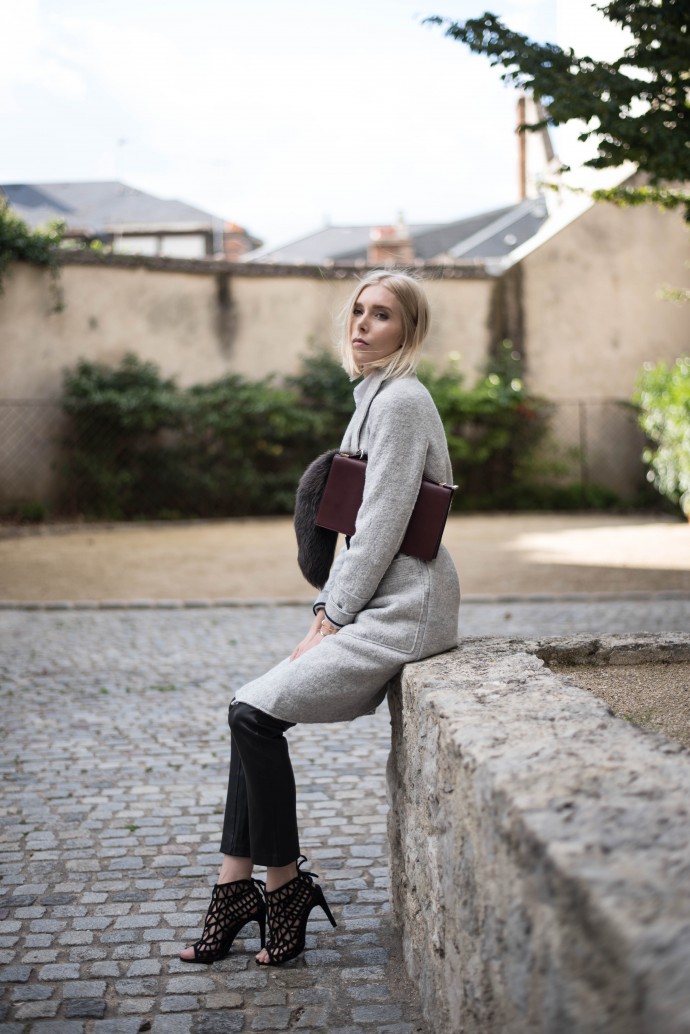 En tiedä onko se hyvä vai huono asia, että viikot menevät näin nopeasti, mutta ihanaa, että on taas viikonloppu! Tarvitsen paljon unta ja rakastan nukkumista, joten nämä aikaiset arkiherätykset ottavat välillä koville, heh. Viikonloppuisin parasta on juurikin nukkua pitkään ja hyvin! Onneksi meidän kaksi edellistä viikonloppua meni suhteellisen rauhallisissa merkeissä, sillä tämä viikonloppu on täynnä ohjelmaa (tai oikeastaan juhlaa). On poikaystäväni isoäidin syntymäpäivälounas ja illalla hänen ystävänsä synttärijuhlat. Sen lisäksi Orléansissa on joka toinen vuosi järjestettävä Festival de Loire-tapahtuma koko viikonlopun ajan.
Suunnittelin vielä raclette-illallista ystävien kesken, mutta voi olla, että se täytyy toteuttaa vasta ensi viikonloppuna. Raclette-grillin korkkaamista odotan joka syksy yhtä paljon, sillä kyseinen ruoka kuuluu suosikkeihini! Ensi lauantain ja sunnuntain vietän tosin Pariisissa muotiviikkohulinoissa, joten voi olla, että raclette saa odottaa. Ihanaa päästä taas Pariisiin! Viime kerrasta on jo turhan pitkä aika. Tuntuu hassulta, että Pariisi on vain tunnin junamatkan päässä, mutta nämä kaksi kaupunkia ovat niin erilaisia, että miellän Pariisin jotenkin todella kaukaiseksi. Täällä tuntuu, että asun ensimmäistä kertaa elämässäni "oikeasti Ranskassa". Pariisi ja Monaco kun ovat aika kaukana niistä ns. normaaleista ranskalaisista kaupungeista. On myös hassua, että sanaa "provinssi" käytetään kuvaamaan koko Ranskaa, lukuunottamatta Pariisia. On siis provinssi ja Pariisi. Kuvastaa mielestäni hyvin sitä eroa, mikä Pariisin ja muun Ranskan välillä vallitsee. Itselläni on kyllä jo ikävä sinne, joten ihanaa päästä tuulettumaan suurkaupunkiin. Olen kaivannut korkojen kopinaa, ihmisvilskettä, lempiravintoloitani, tyylikkäitä illanviettopaikkoja, sekä tietysti Pariisissa asuvia ystäviäni.
Toivottavasti teillä on mukava viikonloppu tiedossa? Hyvää perjantaita kaikille!
I'm not sure if it's a good or a bad thing that weeks roll by so fast, but at least I'm happy it's Friday again! I need a lot of sleep and I love sleeping, so these early wake-up calls during the week are tough for me, heh. The best thing on the weekends is to sleep long and good. I'm kind of happy that our last two weekends have been calm, because this weekend is all about celebration. There's the birthday lunch of my boyfriends grandmother, a birthday party of a friend and then Orléans is hosting the Festival de Loire.
I was also planning on inviting friends over for raclette, but I think I'll have to postpone it until next weekend. As some of you know, raclette is my favorite food, so I'm excited it's the raclette season again (or it will be soon). Next weekend I'm also going to Paris for the fashion week, so actually the raclette dinner might have to wait…
I hope you have nice plans for tonight and tomorrow? Enjoy your weekend everyone!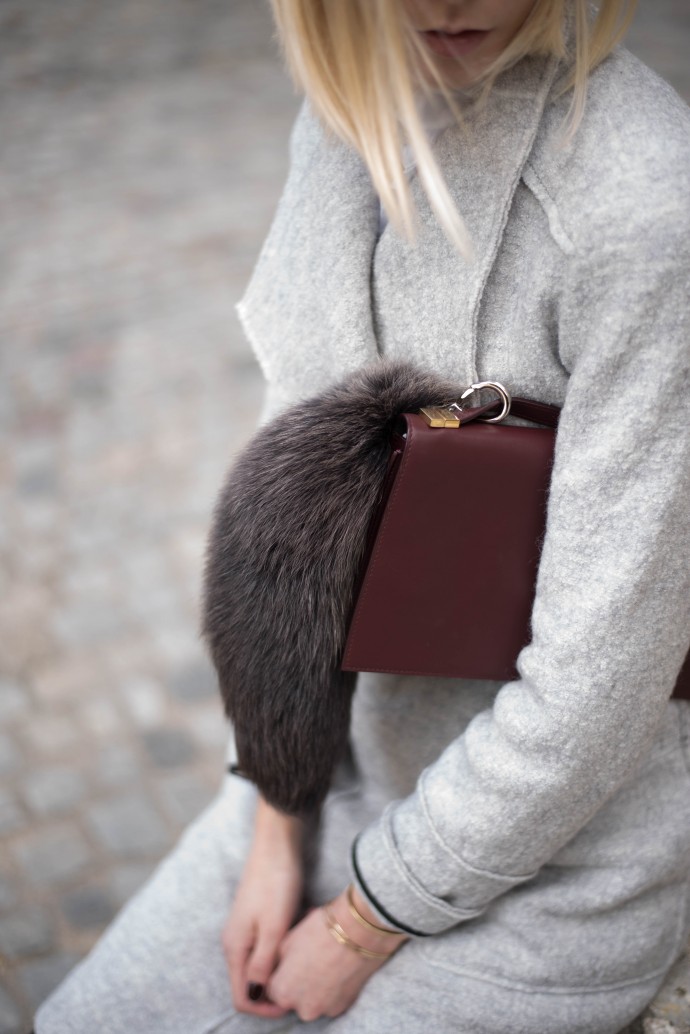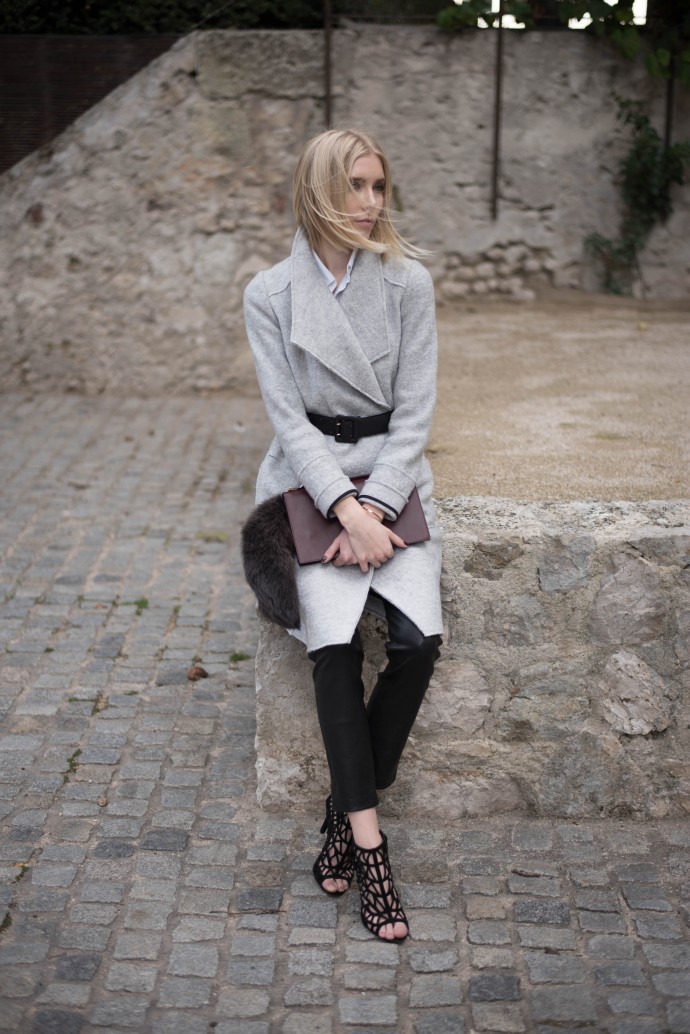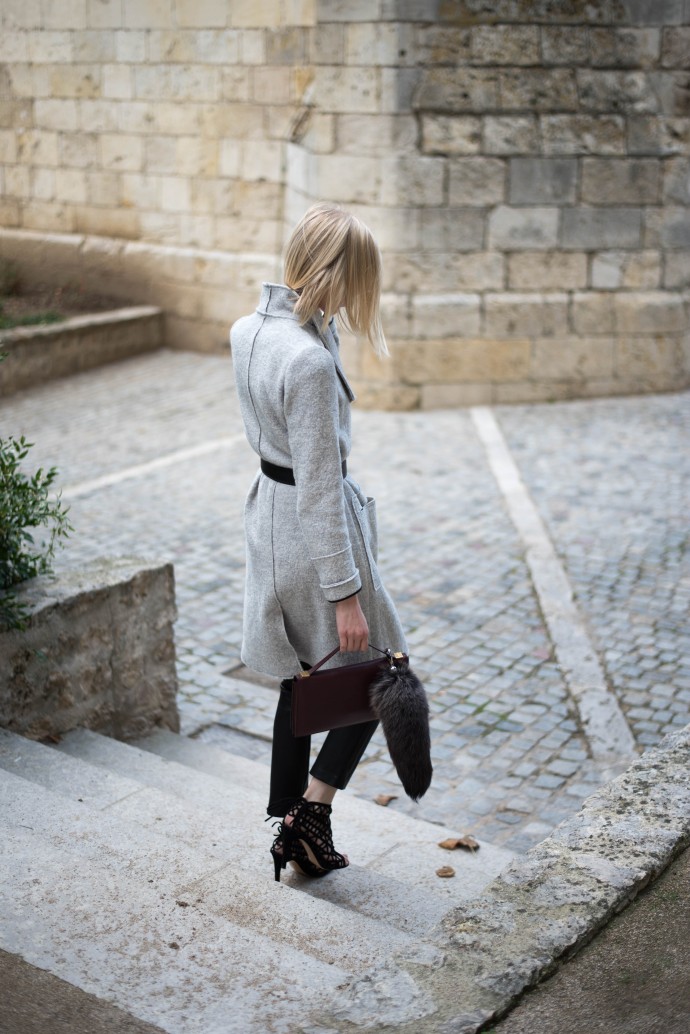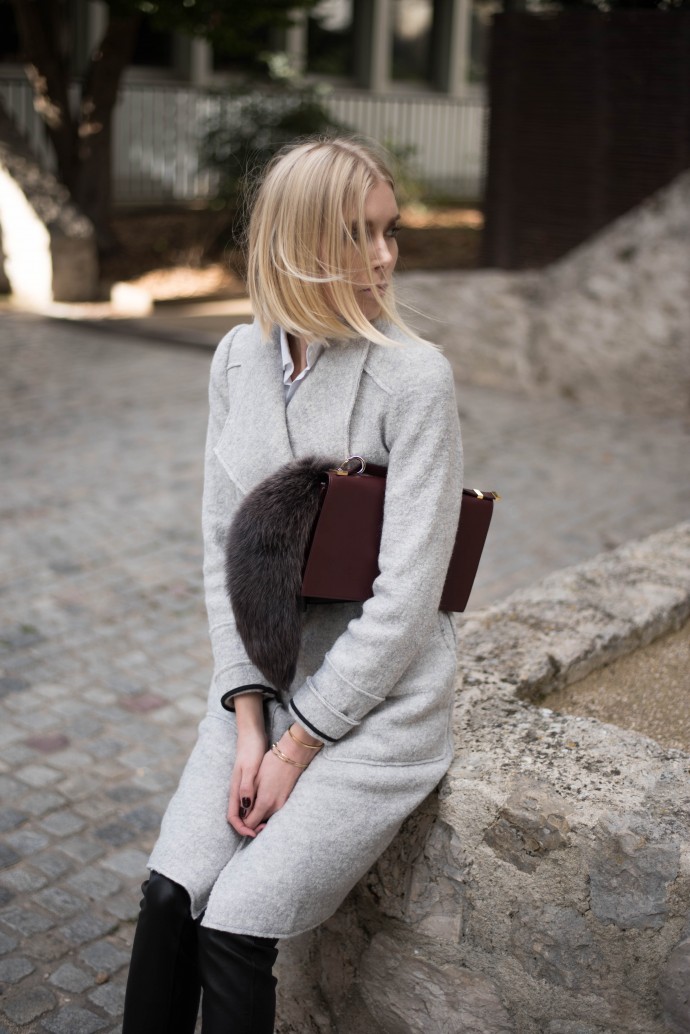 Coat / Zara (similar here*)

Shirt / Stella McCartney (similar here*)

Leather pants / H&M (similar here*)

Heels / Zara
Clutch / Céline
Bag accessory / Saga Furs (gifted)
Belt / & Other Stories
*Mainoslinkkejä.