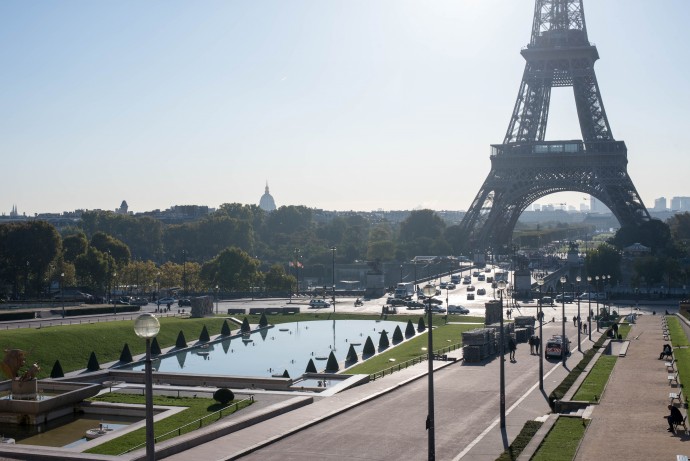 [dropcap custom_class="normal"]Kirjoitin eilen illalla postausta täksi aamuksi täysin tietämättömänä siitä, että loppuilta ja osa yöstä menisi valvoessa ja katsoessa suoraa lähetystä Pariisista. Kahusta jäykkänä tuli seurattua uutisia ja laitettua viestiä kaikille siellä asuville ystävillemme. Kaikkiin saatiin onneksi yhteys, mutta sydän särkyy siitä ajatuksesta, että liian monet perheet eivät enää ikinä saa rakkaitaan kotiin.[/dropcap]
Vaikka emme enää asu Pariisissa, niin silti tämä tapaus koskettaa erityisen paljon. Iskut tapahtuivat meille tutuissa paikoissa ja yksi iskun ravintoloista oli poikaystäväni entisen koulun vieressä. Ihan puistattaa ajatella, että hän on istunut siinä samaisella terassilla joskus. Pahinta on juuri tieto siitä, että tällaisiin tapahtumiin ei voi mitenkään varautua. Kodista on pakko lähteä ulos jossain vaiheessa, silläkin uhalla, että jotain tapahtuisi. Pelossakaan ei voi elää, eikä pelolle saa antaa liikaa voimaa. Se on juuri sitä mitä nämä terroristi haluavat.
Ranska on surutilassa tämän viikonlopun ja me yritämme selvitellä ajatuksiamme asian suhteen. Päällimäisenä on vain suuri suru.
So heartbroken about the terrible news from Paris. My heart is with everyone there!