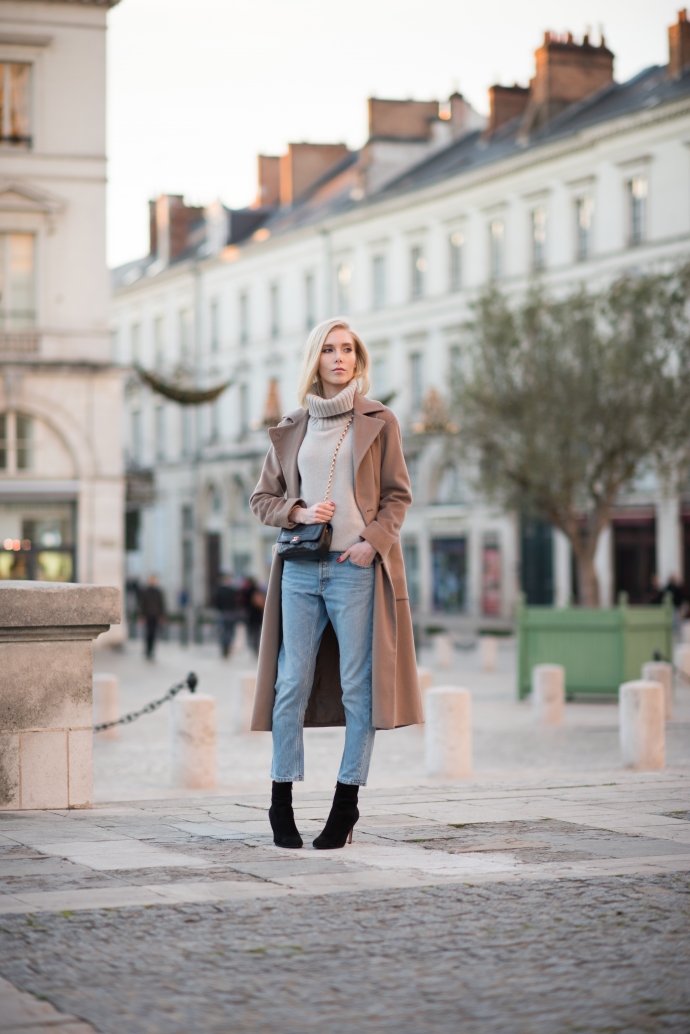 Näitä kuvia ottaessa aurinko laski huimaa vauhtia, mutta ehdimme juuri ja juuri napsimaan nämä asukuvat. Tämä kuvauslokaatio on ihana, mutta aina todella täynnä ihmisiä, joten kuvaaminen on siitä syystä hieman hankalaa ja itselleni epämukavaa. Tuntuu aina yhtä hölmöltä olla kuvattavana, heh. Tuossa poikaystäväni takana hääräsivät skeittarit ja autoja tuli yhtenä solkena, mutta jotenkin poikaystäväni onnistui saamaan näihin todellisuutta rauhallisemman taustan.
Tästä asusta nyt ei voi kovinkaan paljon sanoa – peruskauraa niin kuin aina. Täytyy nyt vielä kerran hehkuttaa näitä mokkanilkkureita, sillä ne ovat ihan parhaat. Jos ne tulevat alennukseen nyt joulun alla niin vinkkaan siitä täällä!
No mutta, täällä valmistaudutaan viimeiseen viikonloppuun ennen aattoa ja suunnitelmissa on tehdä kaikki valmiiksi ensi viikkoa varten. Sitten voi rauhassa nauttia joulusta ja läheisten seurasta!
Hyvää viikonloppua kaikille!
While taking there pictures we were battling with the sun, as it was setting really fast. We just managed to get these pictures before it got too dark. I also love this location, but it's usually full of people and cars, which is why we rarely shoot there.
This look is very simple as always, but I have to give one more shout out for these shoes. If you're looking for suede ankle boots, I can highly recommend these ones. If they happen to go on sale this winter, I'll let you know.
I can't believe it's the last weekend before Christmas Eve and I hope to get everything done in the next few days, so that I can enjoy next week fully with my family and friends.
Enjoy your weekend and good luck for those of you who are finalizing your Christmas shoppings!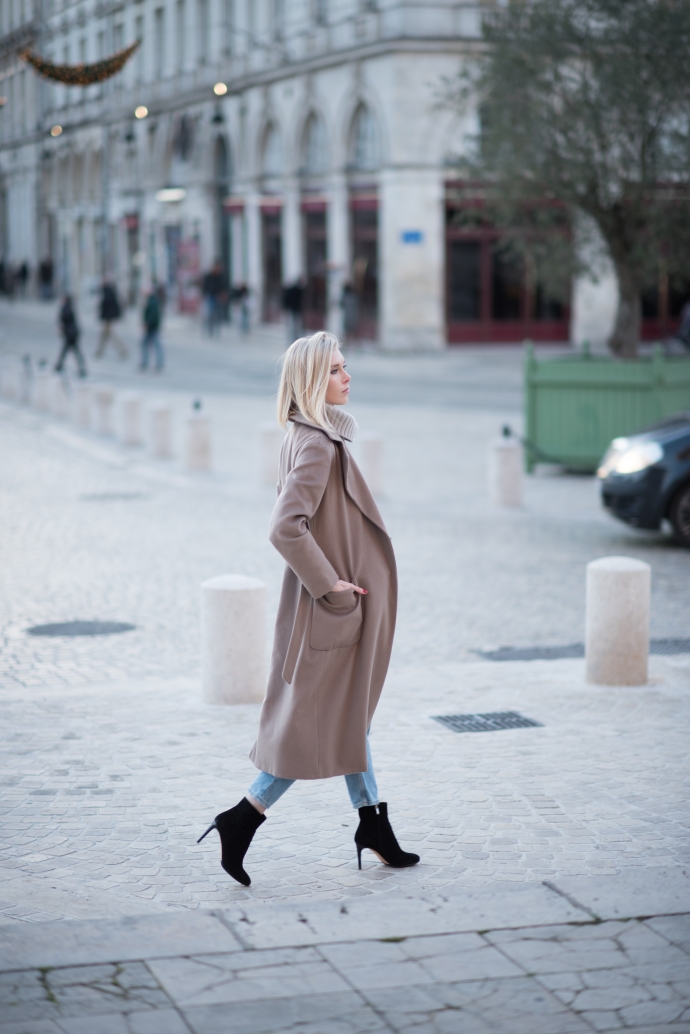 Coat / Max Mara
Knit / Max Mara
Jeans / Monki
Boots / & Other Stories
Bag / Chanel