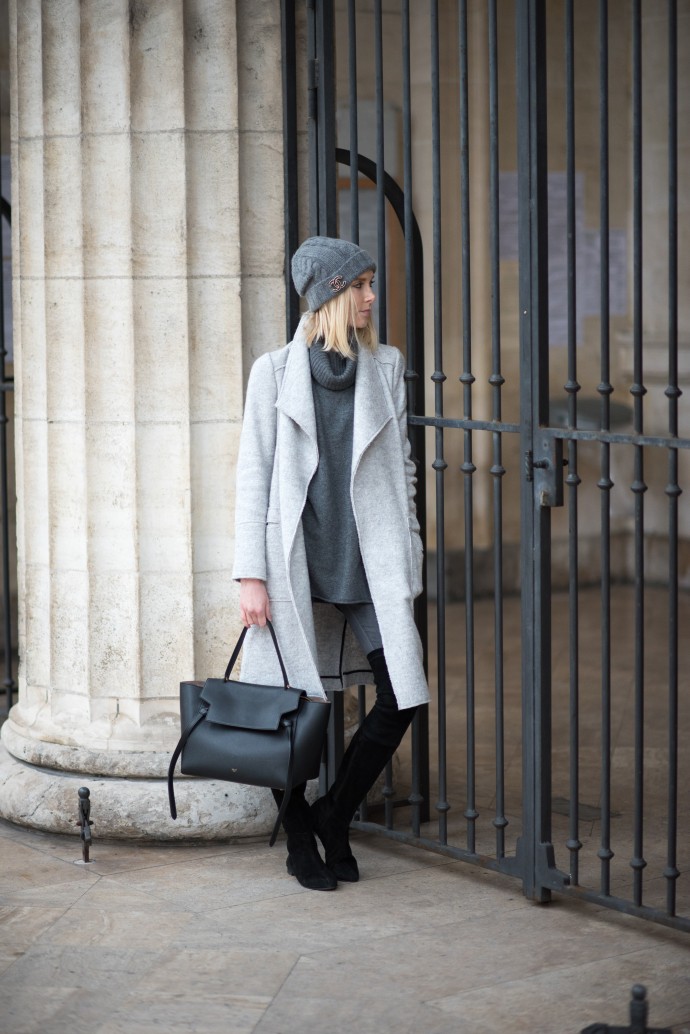 Tämä postaus pitäisi laittaa jatkoksi näille aikaisemmille postauksille.  Niissä esittelin muutamia eri tapoja käyttää rintaneulaa asussa. Hattuun asti en viime kerralla päässyt, joten tässä oma tyylinäytteeni siitä. Tuo oma rintaneulani on ehkä vähän turhan kookas pipon kanssa käytettäväksi, mutta ehkäpä se menee näin juuri ja juuri?
Täällä joulufiilis sen kun kohoaa (tästä hemmetin sitkeästä flunssasta huolimatta) ja viikonloppuna ystäväni vielä vinkkasi siitä, että Jouluradion lähetyksiä pystyy kuuntelemaan myös netin välityksellä. Meillä ei ole sen jälkeen mitään muuta enää kuunneltu (poikaystävä parka). Jouluradio on kyllä ihana paras asia tähän aikaan vuodesta!
Tällä viikolla itselläni alkaa koeviikot, joten rytmi on hieman erilainen kuin aikaisemmin. Yliopistolla käyn vain tekemässä kokeet, joten "luppoaikaa" (joka tietenkin pitäisi käyttää opiskeluun) on normaalia enemmän. Ehdin siis käydä hoitamassa joulujuttuja kuntoon ennen Suomeen lähtöä ja niin, opiskelemaan…
Hyvää viikkoa kaikille!
This post should have been in series with these three previous posts. In them I showed different ways of wearing a brooch. I never got to try a brooch on a hat, so now that the weather is colder, I could try it out. My Chanel brooch is perhaps a bit too large to be worn on a beanie, but it works just somehow.

Christmas feeling has taken me over (despite this flue that seems impossible to shake off) and on the weekend my friend told me that my favorite Finnish Christmas radio can be listened through the internet (here). That's all I've been listening to since (my poor boyfriend). The best radio channel during this time of the year!
This week my final exams start, which means that I won't have any classes, only exams. My schedule is more free (I guess I should use all my spare time revising), which means I can get some final Christmas things done before heading to Finland for the holidays. And yes, I should study as well…
Enjoy the new week!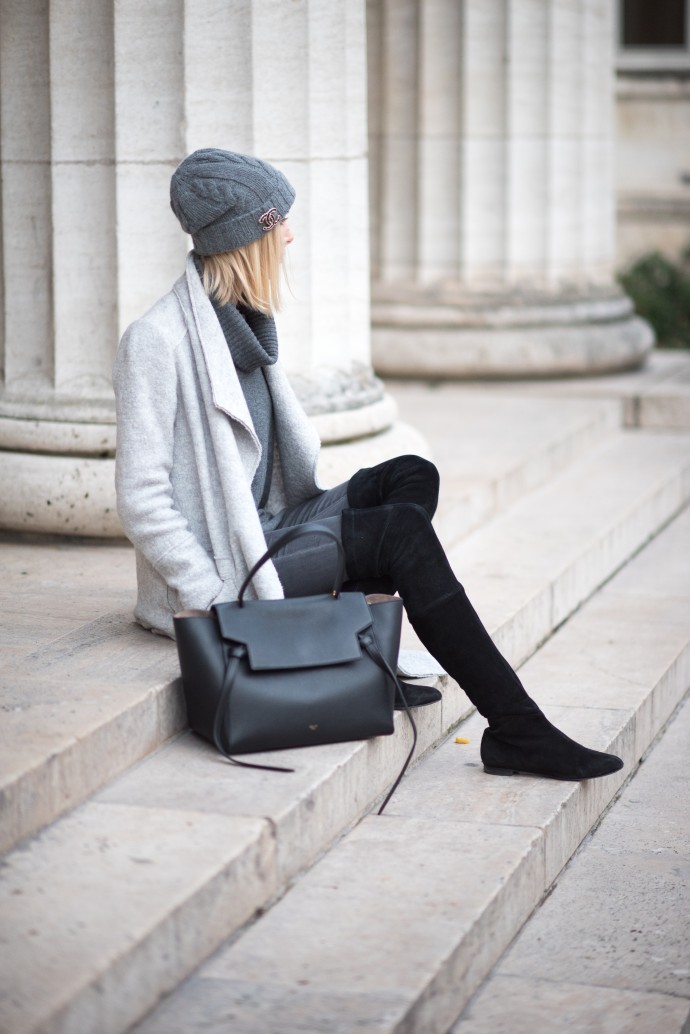 Coat / Zara
Knit / Andiata*
Boots / Zara
Jeans / Mango
Bag / Céline
Beanie / Balmuir*
Brooch / Chanel
*Gifted.