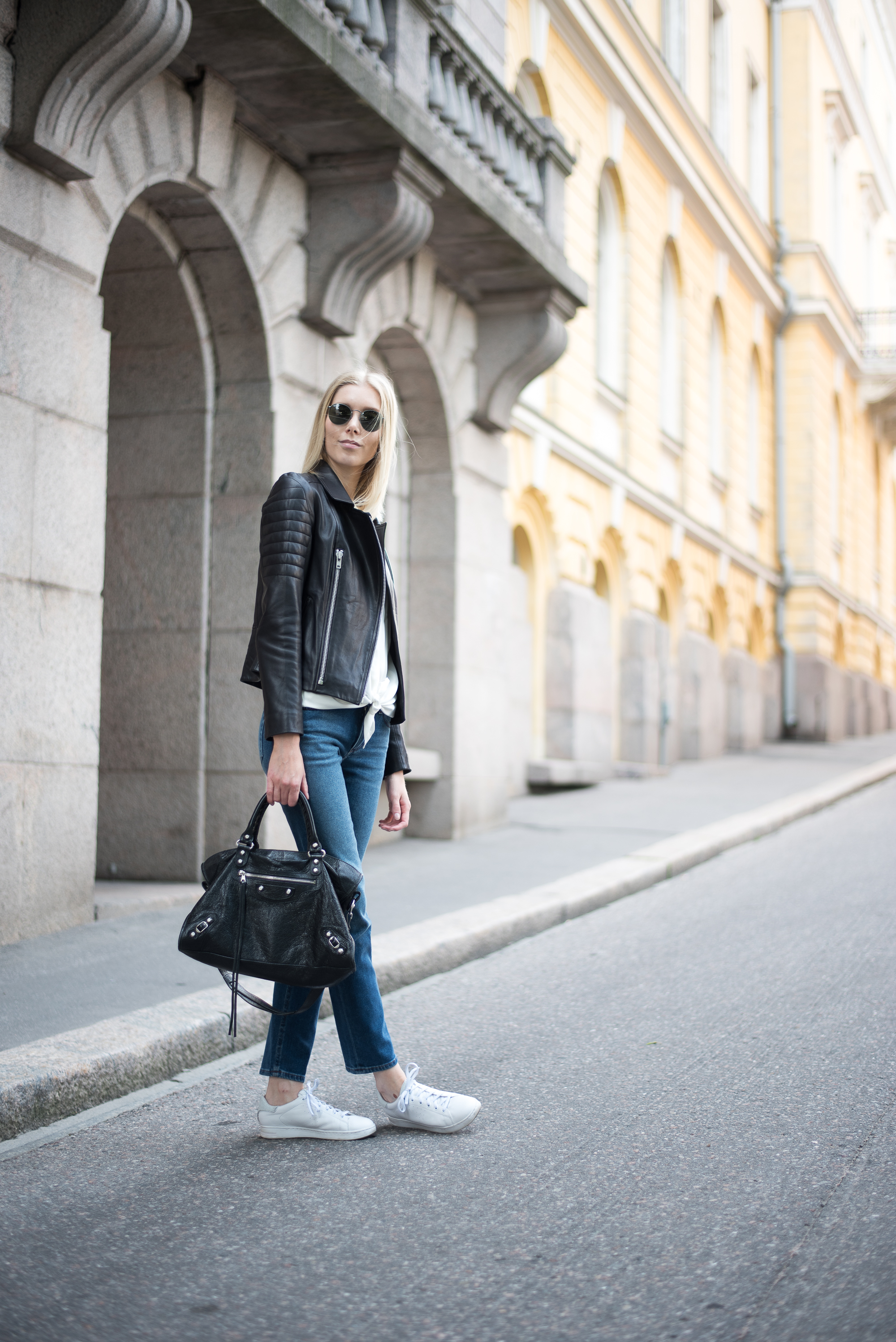 Nämä juhannuksen kaltaiset pidennetyt viikonlopun ovat niin parhaita, kun landella voi viettää kolme ruhtinaallista päivää. Sitä ehtii rentoutumaan ihan eri tavalla, kun pääsee lähtemään kaupungista jo torstaina. Lähes kaikki ekstra vapaa-aika meneekin kesäisin aina landella, mutta kaksi seuraavaa viikonloppua olen reissussa, joten seuraavan kerran pääsen landelle vasta heinäkuun puolivälissä. Aika hullua ajatella, että kesäkuukin on jo niin pitkällä, että nyt viedään sen viimeistä viikkoa. Perjantaina suuntaan kohti Tukholmaa ystäväni luokse ja sitä seuraavana sitten Italiaan. Heinäkuu näyttääkin yllättävän kiireiseltä (positiivisella tavalla), sillä lähes joka viikonloppu on jotain spesiaalia.
Kun muutin tammikuussa Suomeen, niin suurin osa läheisistä ystävistäni olivat ulkomailla. Rakas lapsuudenystäväni on asunut jo vuosia Jenkeissä (ja toinen pidemmän aikaa Eestissä), mutta muutaman muun kanssa mentiin ihan ristiin. Nyt heinäkuussa moni on Helsingissä, joten tulee ihanaa viettää laatuaikaa. Meidän tuparitkin on tiedossa silloin, joten pääsemme juhlistamaan "uutta" asuntoa heidän kanssaan. Can't wait!
Nyt kuitenkin vielä kesäkuu ja osa heinäkuuta täysillä töitä ja sitten voi jäädä hyvillä mielin lomalle!
The Finnish summer weather allows you to wear knits and leather even in June. And to be honest, you might even get cold wearing only a leather jacket. The weather has been really cold considering the season, so let's see if there is any change in the horizon. To be honest, I like the +20 degrees temperatures way better than the +25 as you can sleep well and the air is fresh. Now it's just all about the temperatures going as high as +20, heh. June in Finland, you gotta love it!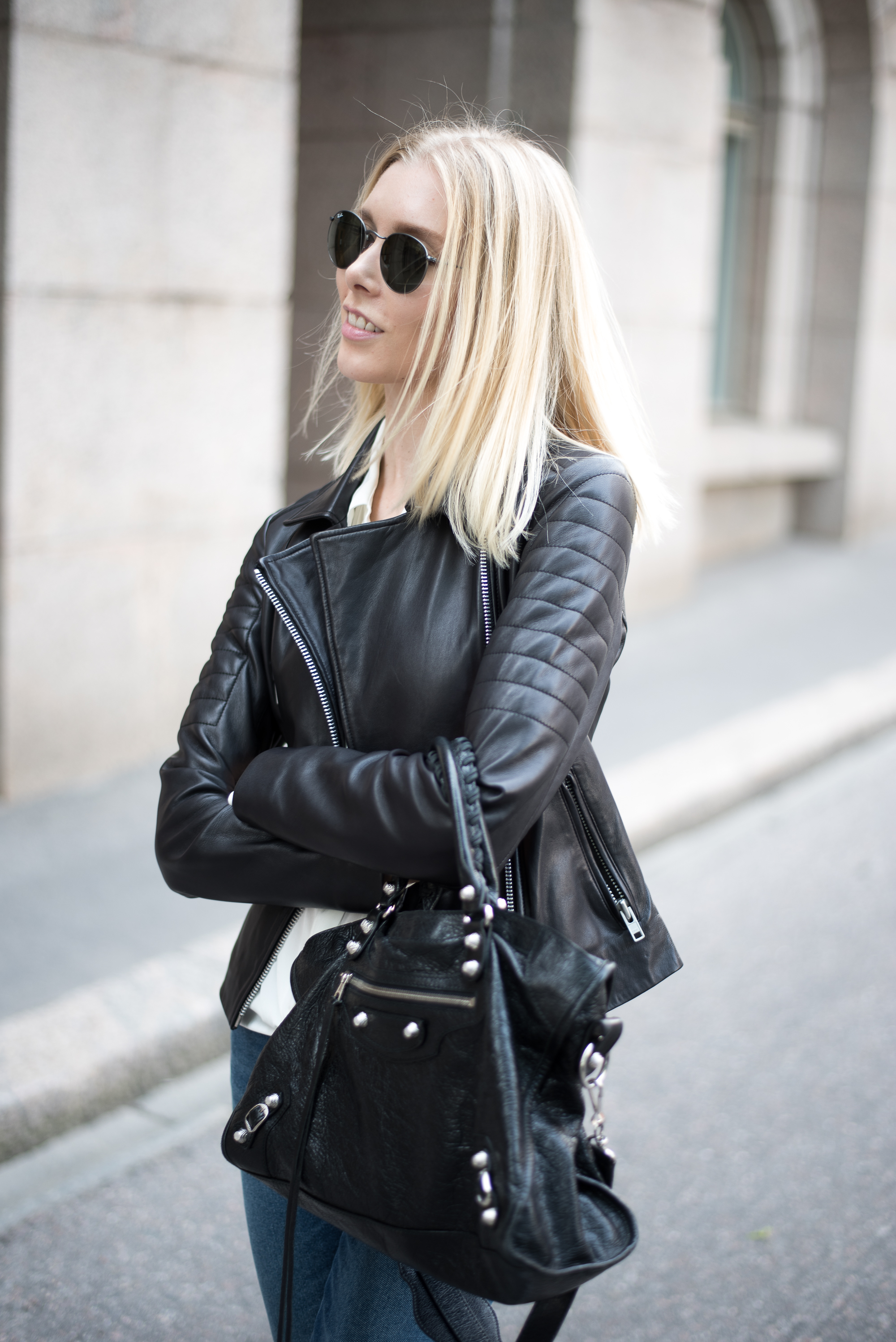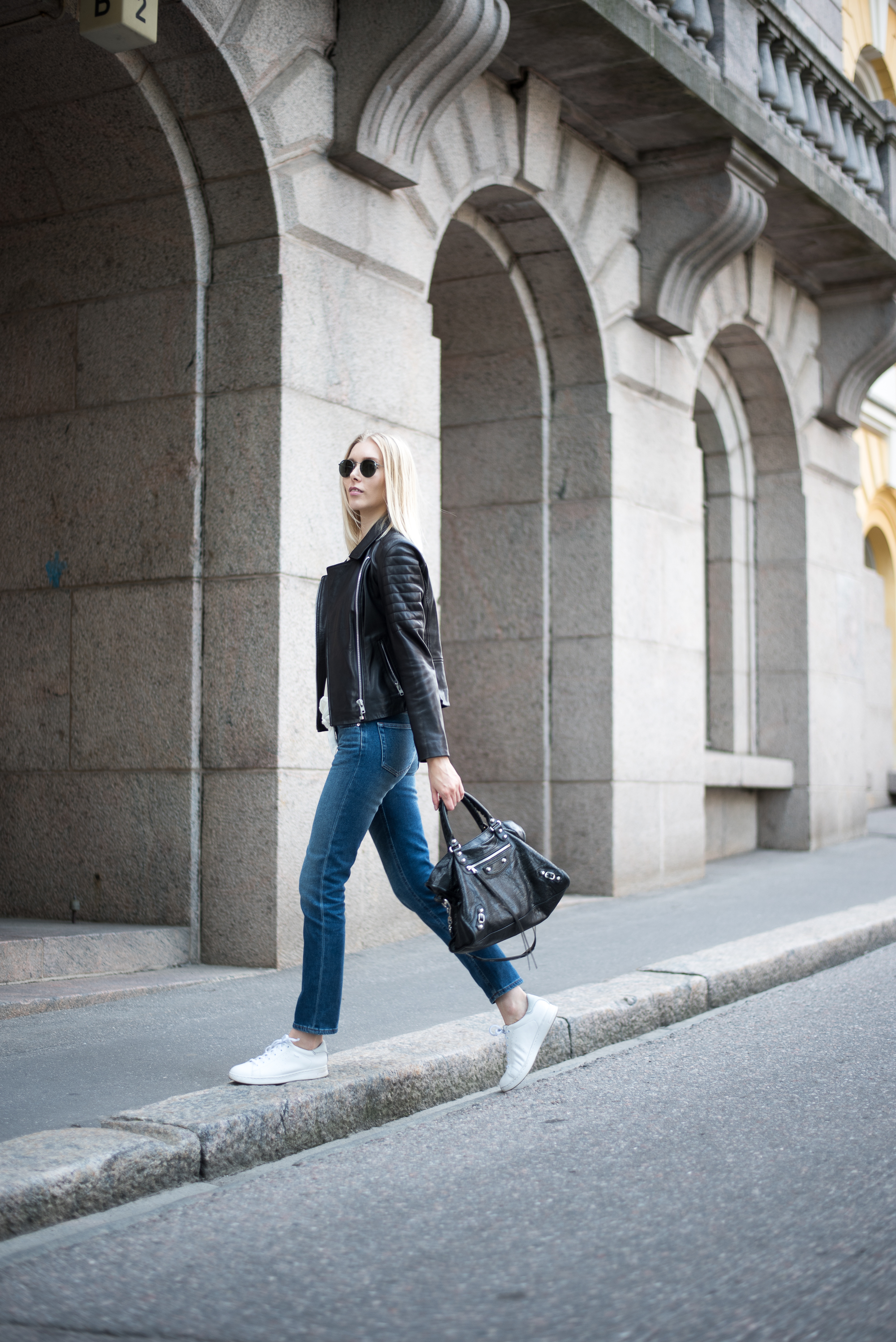 Leather jacket & Silk blouse / Andiata*
Jeans / Totême
Sneakers / Geox*
Bag / Balenciaga
*Commercial links/Gifted.
Save
Save
Save
Save
Save
Save
Save
Save
Save
Save
Save
Save
Save
Save
Save
Save
Save
Save
Save
Save