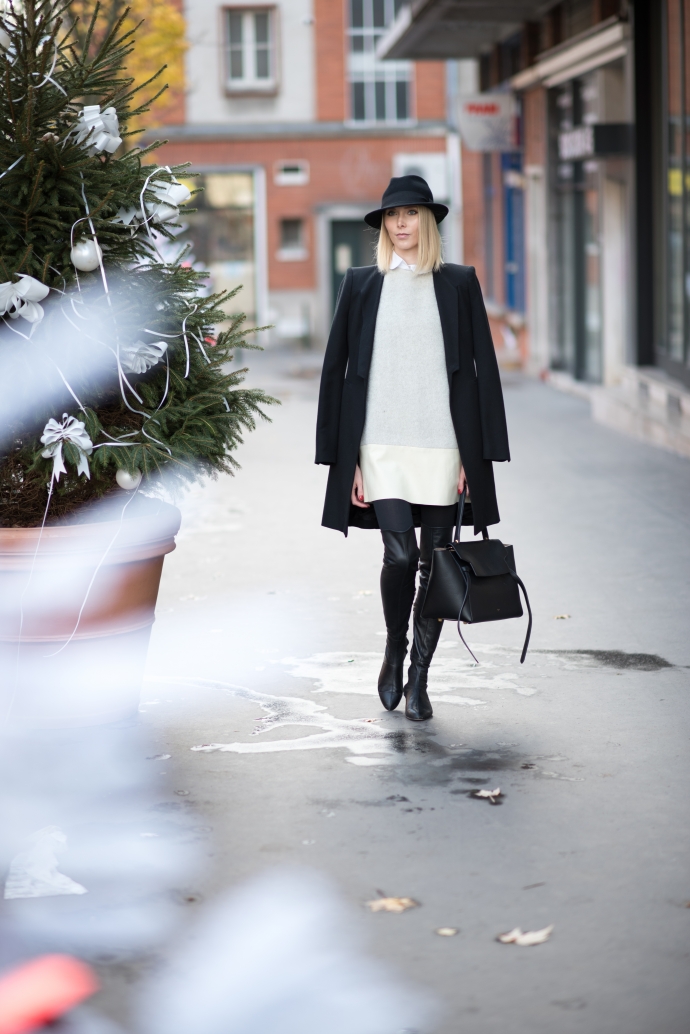 Suurin osa vaatteistani on arkivaatteita ja sellaisia joita käytän päivittäin. Mukaan kuitenkin mahtuu muutama erikoisempi ja juhlavampi vaate. Yksi niistä on tämä Samujin mekko, joka löytää tiensä päälleni  silloin tällöin, mutta josta en voisi silti luopua. Tämä on kaappini varsinainen "Suomi vaate", eikä vain sen takia, että merkki on kotimainen; mekon nahkaosa on nimittäin poronnahkaa (sorry Santa!)! Yläosa on alpakkaa ja sen ansiosta mekossa ei ainakaan tule kylmä vaikka se onkin aika minimittainen. Täydellinen juhlavampi talvivaate!
Tänään lähden käymään landella ja odotan innolla uuden vierastalon näkemistä. Sen pitäisi nimittäin olla melkein valmis ja kuvien perusteella se näyttää todella hyvältä. Ei siis muuta kuin kesää odottelemaan, heh!
Hyvää alkanutta viikkoa ja tsemppiä kaikille viimeisiin työpäiviin ennen joululomaa!
Most of my clothes are for everyday use, but I have a few special pieces, which I rarely wear, but which are unique enough to keep. This dress by Samuji (Finnish brand) is one of those. I only wear it a few times per year, but every time I do, I fall in love with it a little more.  This dress is also so Finnish (not only because of the brand), but because the white leather panel is actually reindeer leather (sorry Santa!). The upper part is alpaca wool, which is why this dress is super warm even when it's that short. A great piece for winter!
Today I'll drive down to our summerhouse to see the how the new guesthouse is coming along. It's apparently almost done, so I can't wait to see how it looks from the inside. I guess after I'll start waiting for summer again, heh!
Enjoy your Monday everyone!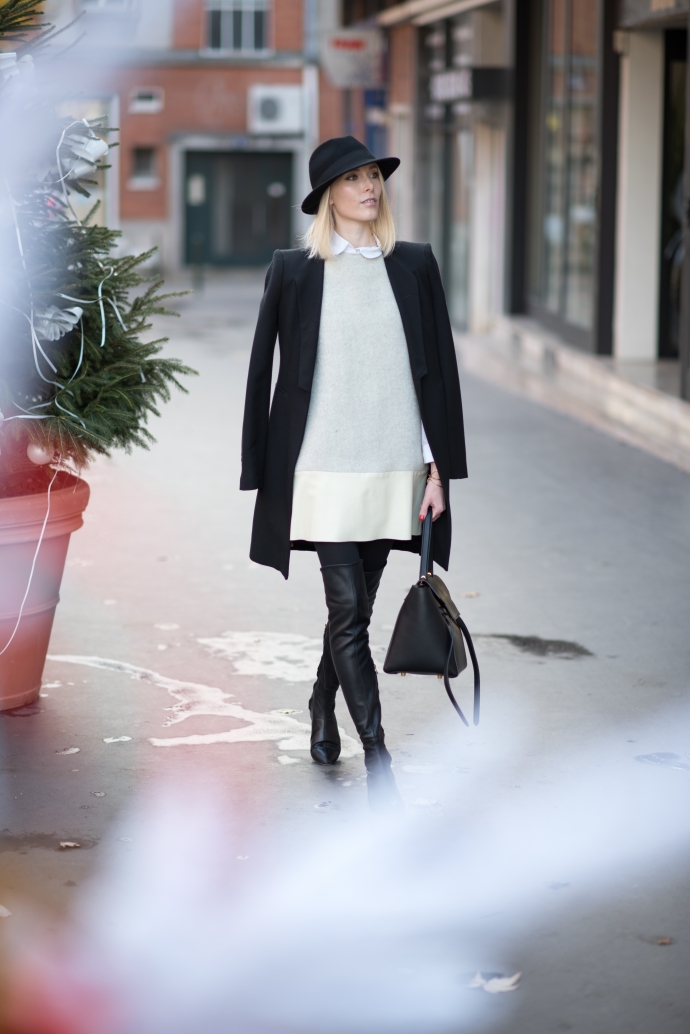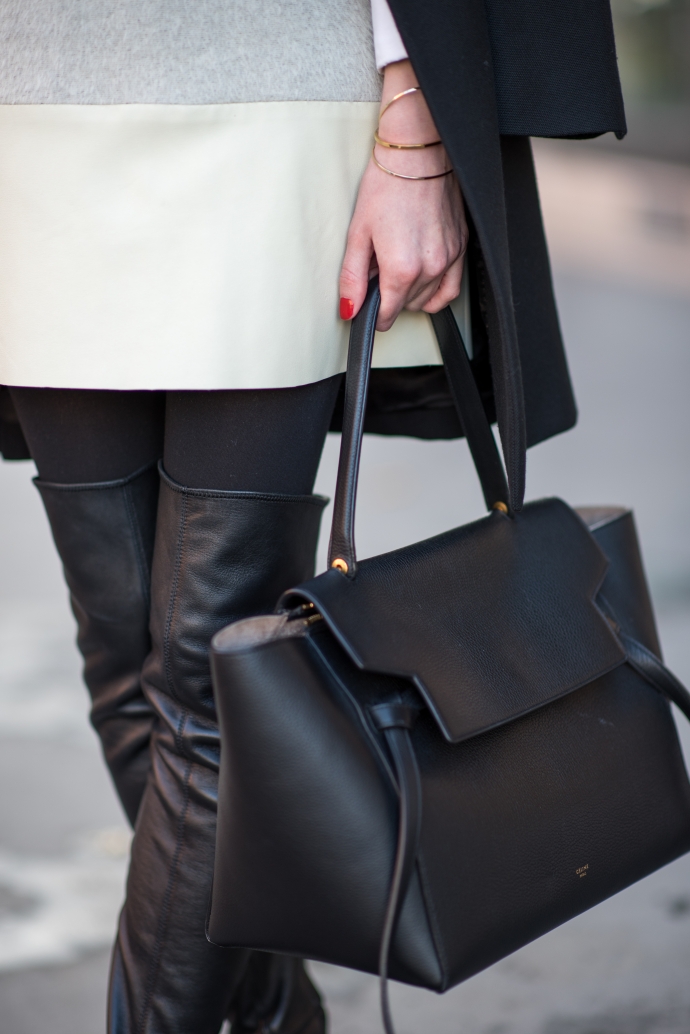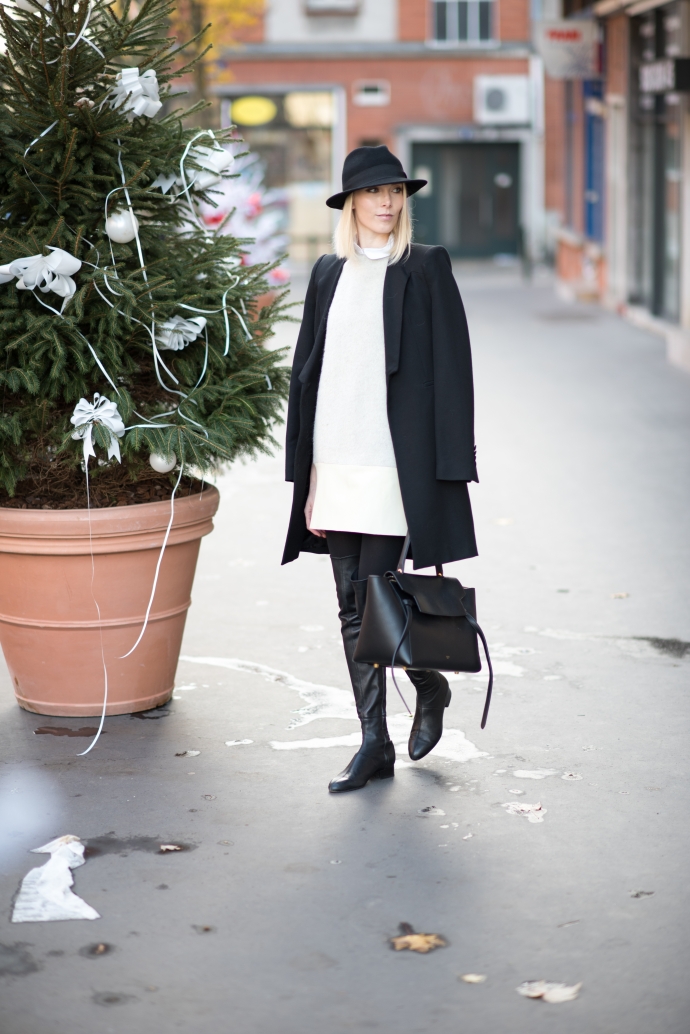 Coat / Zara
Dress / Samuji
Shirt / Stella McCartney
Boots / & Other Stories
Bag / Céline
Hat / Le Bon Marché
Bracelets / & Other Stories and Saint Laurent